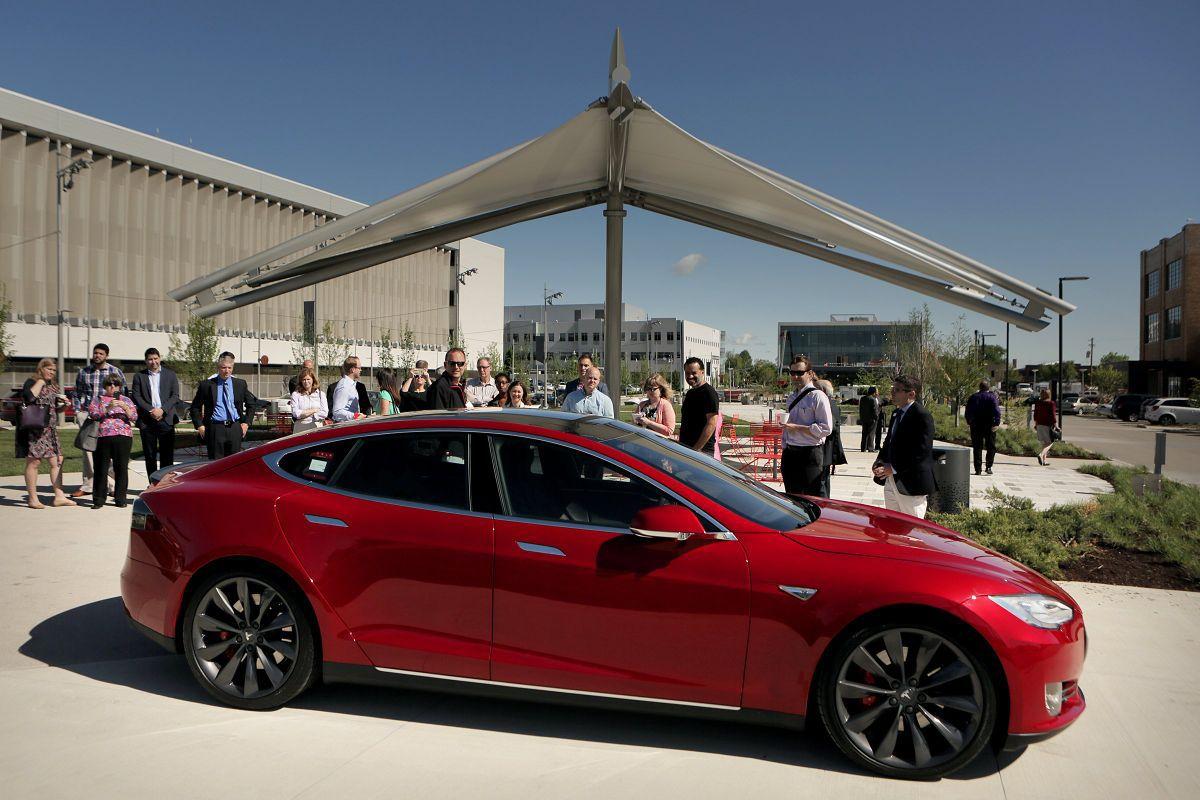 Embroiled in a legal dispute over its direct-to-consumer business model, Tesla closed all three of its Missouri stores over the holiday weekend after its licenses to sell cars in the state expired. 
Tesla's first Missouri location, in University City, opened in 2013, followed by two stores in the Kansas City area. All three stores, which employ between 10 and 25 people at each location, closed Jan. 1, a Tesla spokesperson said. 
The closures may be temporary, however. The Palo Alto, Calif.-based electric car maker has requested that the Missouri Court of Appeals allow it to continue to sell cars in Missouri while it appeals a lower court's ruling. The Court of Appeals may rule on granting Tesla's request for a stay on Wednesday. 
"Tesla has been selling cars in Missouri for almost four years and employs numerous people at its Missouri sales locations," a spokesperson said in an email to the Post-Dispatch Tuesday. "We understand that the Court of Appeals is making a decision on Jan. 4 on whether to issue a stay of the trial court's decision in order to prevent an immediate and unnecessary loss of jobs, tax revenue, consumer convenience, and consumer choice for Missourians. We will close our Missouri sales locations from Jan. 1 through Jan. 4 while we wait for the Court of Appeals' decision. We regret this inconvenience to our customers in Missouri."
The Missouri Auto Dealers Association sued the Missouri Department of Revenue in 2015, alleging Tesla's direct-to-consumer model violates state law. MADA is a Jefferson City-based trade group that represents new-car and new-truck dealers. Cole County Circuit Court Judge Daniel Green sided with MADA in August, ruling that Tesla is not a franchisee and its motor vehicle dealer licenses should not be renewed by the department of revenue.
Lisa Brown • 314-340-8127
@lisabrownstl on Twitter