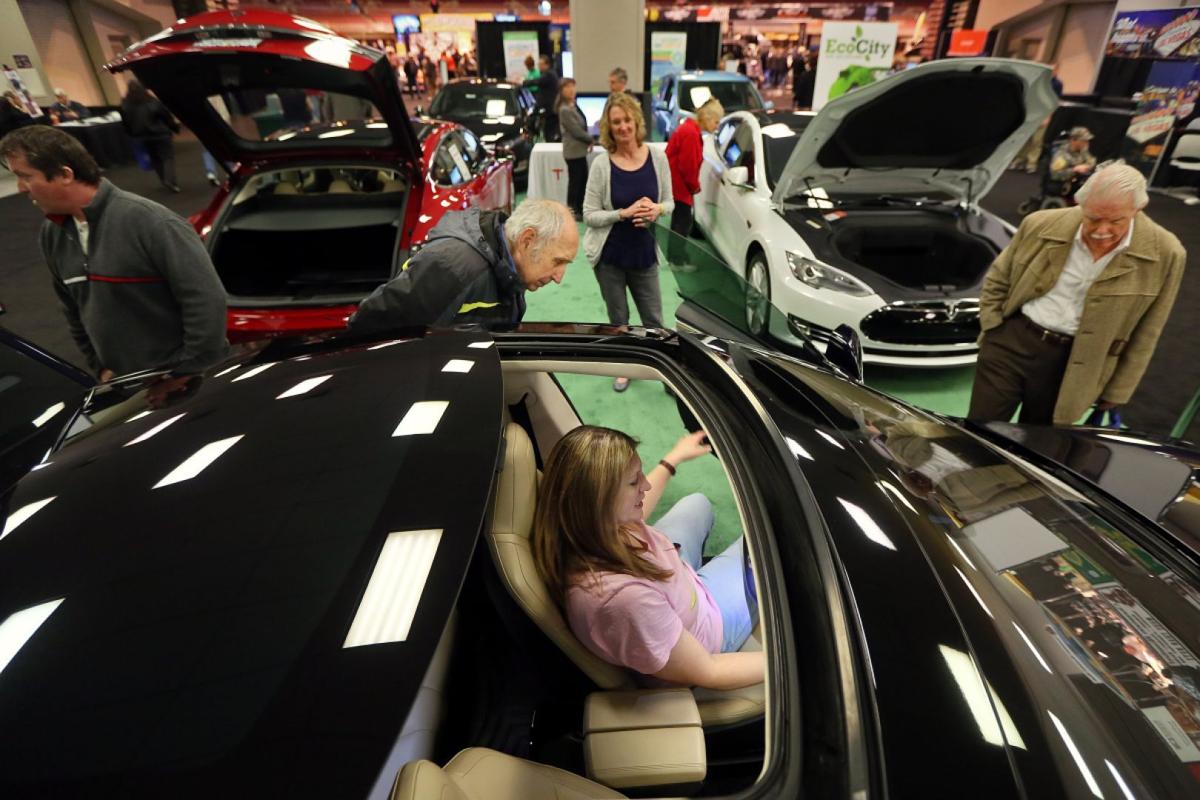 Tesla Motors wants its voice heard in a legal battle waging in Missouri over whether automakers can sell vehicles directly to customers rather than dealerships.
Last month, the Missouri Auto Dealers Association sued the Missouri Department of Revenue and its director, Nia Ray, in Cole County Circuit Court, alleging the revenue department issued a dealers license to Tesla to sell vehicles in violation of state law.
Palo Alto, Calif.-based Tesla is not a party in the lawsuit, but on Feb. 11, the automaker asked a Missouri judge to allow the electric car maker to intervene in the suit so it can represent its interests.
Lowell Pearson, MADA's attorney and a former revenue department deputy director, said MADA filed a statement with the court Tuesday that it does not object to Tesla's motion to intervene in the case. A hearing is set for March 10.
The dealers group, which represents 381 franchise car dealers, argues Missouri law requires car manufacturers to sell vehicles only through dealers holding a valid franchise agreement with the manufacturer. MADA is seeking to bar the revenue department from renewing Tesla's Missouri licenses and bar it from issuing new licenses in the state.
Tesla was issued dealer licenses to operate stores in University City, which opened in June 2013, and at a store in Kansas City in December. The company also has added several charging stations in Missouri, including chargers located at the Four Seasons and Magnolia Hotel St. Louis downtown.
In its motion to intervene, Tesla maintains that Missouri's Franchise Law only applies to auto franchises, and since Tesla does not operate franchises, restrictions in the law do not apply to the company.
"Because the outcome of this action will have a direct impact on Tesla's ability to conduct business in Missouri and because Tesla's interests are not adequately represented by the DOR, Tesla seeks intervention in this action as a matter of right, or, alternatively, permissive intervention," Tesla's motion states.
Tesla also said allowing it to intervene in the case will avoid separate litigation that would be a significant waste of judicial and governmental time and resources.
"We're continuing to educate the general public and the legislature of our contributions in Missouri, and the fact that we're regulated to the full extent of the law," said Tesla spokesman Will Nicholas.
Lisa Brown • 314-340-8127
@lisabrownstl on Twitter