ST. CHARLES — Shoppers were drawn to stores large and small Thursday to catch seasonal deals, return ill-fitting presents, and spend new gift cards as the holiday retail season rolled on.
Shop owners on Main Street, St. Charles' cobblestoned business district, said Thursday they expected a pleasant boost to sales this week, as unseasonably warm weather attracted customers.
About a mile away, the Bass Pro Shop was bustling, as consumers — with holiday time on their hands — brought gift cards, returns and exchanges.
"It's nice to go out and shop, if you have the time," said Mike Spiller, 70, from Weldon Spring, at Bass Pro to browse and exchange a pair of slippers his wife had received for Christmas.
Spiller, who is semi-retired, said he sees FedEx trucks and Amazon deliveries constantly in his neighborhood, but prefers to shop in person so he can easily make returns and exchanges, and inspect the quality of the items he buys.
Retail sales, whether in-store or online, are a key marker of the health of the U.S. economy. Analysts and economists carefully watch the holiday season. On Thursday, Wall Street continued to credit the strength and resilience of the American consumer for a robust economy and historic stock market highs. Holiday online sales grew 18.8% year-to-year, according to Mastercard; overall holiday retail sales increased 3.4%. Researchers called the Saturday before Christmas the single biggest shopping day in history.
On Thursday, local retailers said the season seems to be stretching this year.
Nikki Hickman, owner of the Main Street boutique, Serendipity, said the end of holiday shopping really depends on the weather — and Thursday's sun brought out the crowds. On average, she said, it all starts to wind down in early January.
Gift shop Main Street Marketplace was busy, too. Employee Janet Lewis said traffic will continue as shoppers buy food and other items for holiday parties.
At Bass Pro in St. Charles, the late morning saw a steady stream of customers. Employees were dismantling a winter wonderland display, where children had come to take pictures with Santa Claus.
Randy Nelson, the general manager, said he expected the increased traffic from the holidays to continue through the upcoming days, noting that many people have time off work through Jan. 1.
Nelson said the store has sold a lot of gift cards over the past month, and many customers were already coming in to redeem them — a fact customers corroborated.
Kent Carlson, of South Bend, Indiana, was there with his father, who had just received a gift card for Christmas.
Carlson, 53, said he knew his father would want to go to the store as soon as he saw the gift card. They had already made a trip to Cabela's.
Others came out to return or exchange gifts.
Nelson, of Bass Pro, said that over the past few years he's seen people increasingly making their exchanges even before Christmas.
FedEx has partnerships with retailers such as Walgreens and Dollar General that allow consumers to drop off returns at some of their locations. UPS has similar relationships with CVS, Michaels and others.
More than half of shoppers will return or exchange gifts within a month of receiving them, according to the National Retail Federation, and 80% say they prefer to do so in person.
Santa's Wonderland returns to the North Pole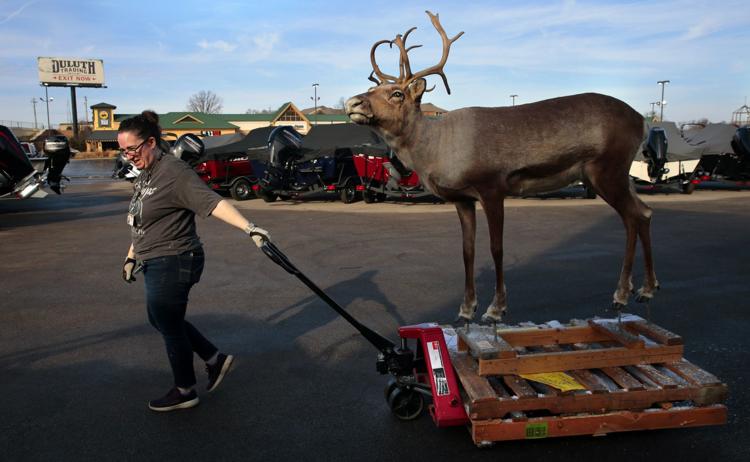 Santa's Wonderland returns to the North Pole at Bass Pro Shops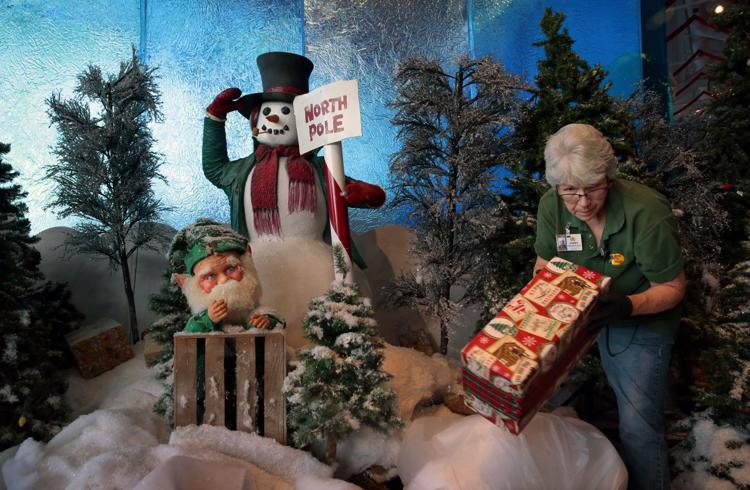 Santa's Wonderland returns to the North Pole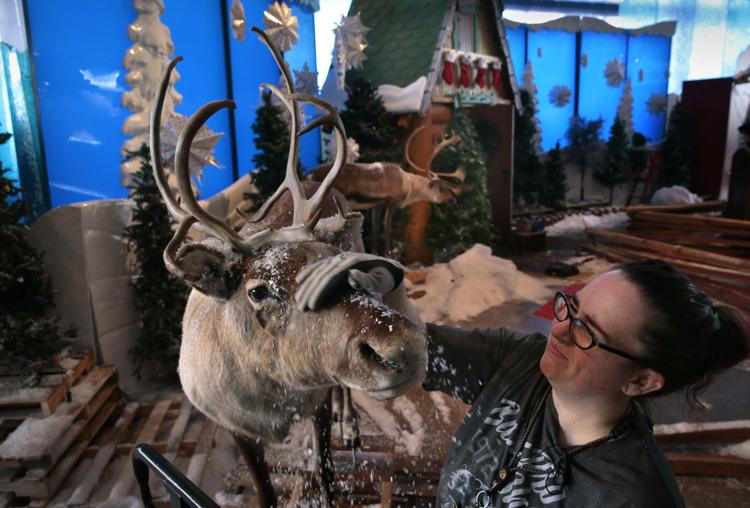 Santa's Wonderland returns to the North Pole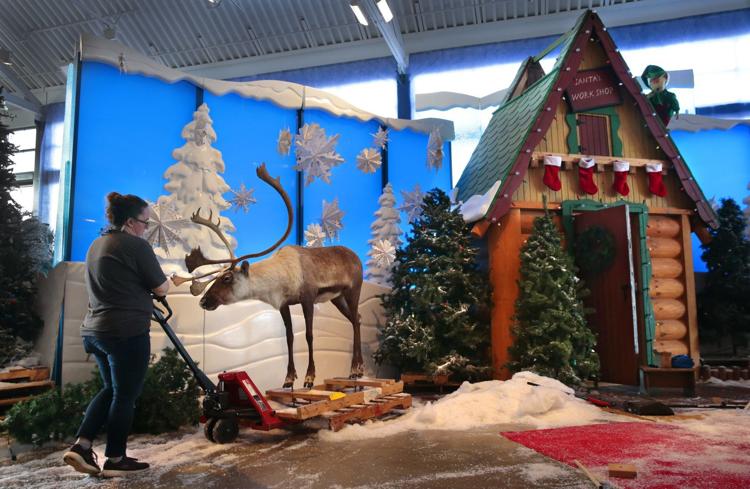 Santa's Wonderland returns to the North Pole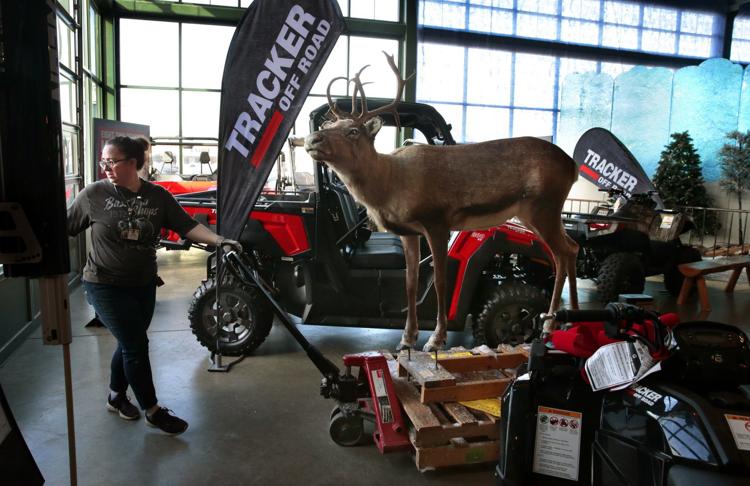 Shoppers return gifts, spend gift cards at Bass Pro Shops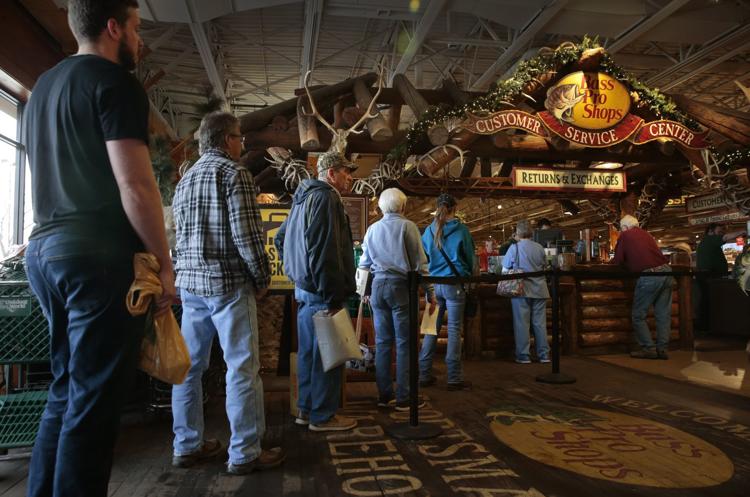 Shoppers return items, spend gift cards at Bass Pro Shops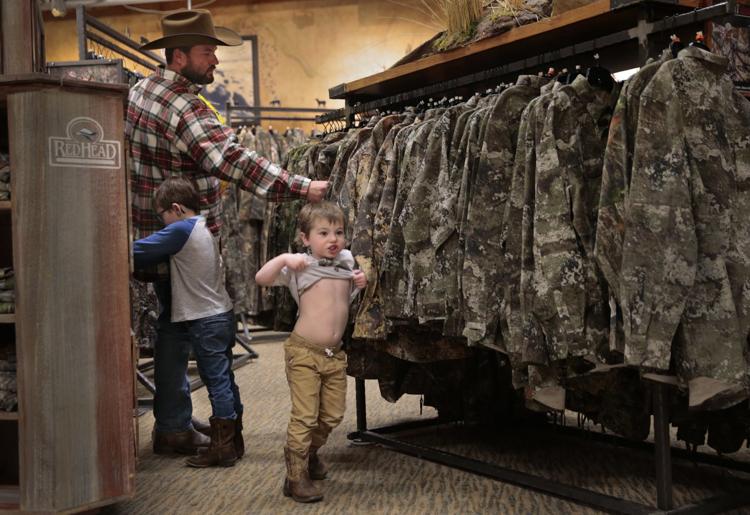 Bargain hunting at West County Center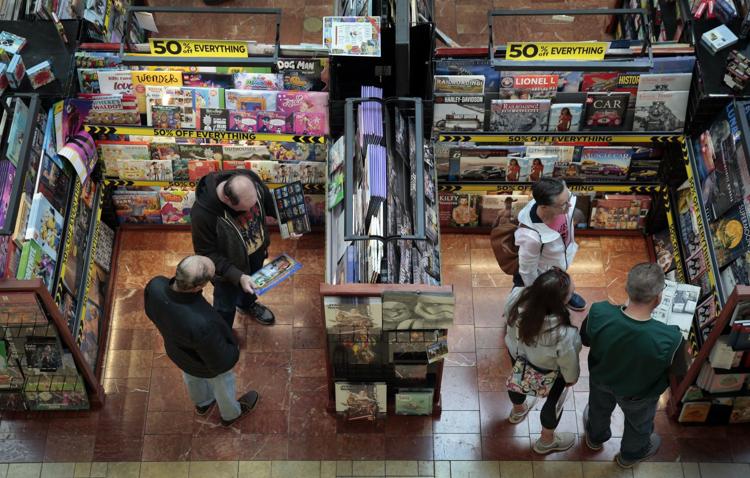 Santa's Wonderland returns to the North Pole