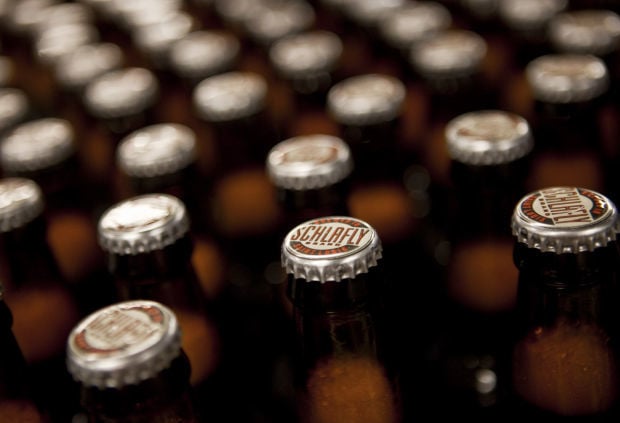 ST. LOUIS — The Saint Louis Brewery, makers of Schlafly Beer, said Monday that David Schlafly, along with a group of local investors, has acquired a controlling interest in the brewery.
David Schlafly is a cousin of Tom Schlafly, a co-founder of the St. Louis area's oldest and largest craft brewery.  
"I am delighted to have David join the Schlafly team," Tom Schlafly said in a statement. "Throughout his career, he has been an advocate for the betterment of our community — both on a civic and cultural level. He has a track record for success in business, and his work has led to the redevelopment of Maplewood, a commitment that has served our Schlafly Bottleworks location well."
David Schlafly is president of the Clayton-based Schlafly Corp., a commercial real estate firm. He first bought into the brewery in 2012, at the same time that a group of investors led by Clayton-based private equity firm Sage Capital bought a controlling stake in the brewery from founders Tom Schlafly and Dan Kopman.
Sage Capital and several current and former employees sold some of their units in the business, shifting majority ownership to David Schlafly and another group of investors. Tom Schlafly will retain a stake and remain chairman of the board, and Sage Capital will remain minority stakeholders for the brewery with representation on the board of directors.
In late 2018, Schlafly Beer issued a public apology to another St. Louis brewery, 4 Hands Brewing Co., after the brewery confirmed that a senior Schlafly executive "caused negative and misleading information to be circulated" about 4 Hands in an anonymous newsletter mailed to local bars and restaurants.
In March, it named Fran Caradonna, a co-founder of O'Fallon Brewery, as chief financial officer.