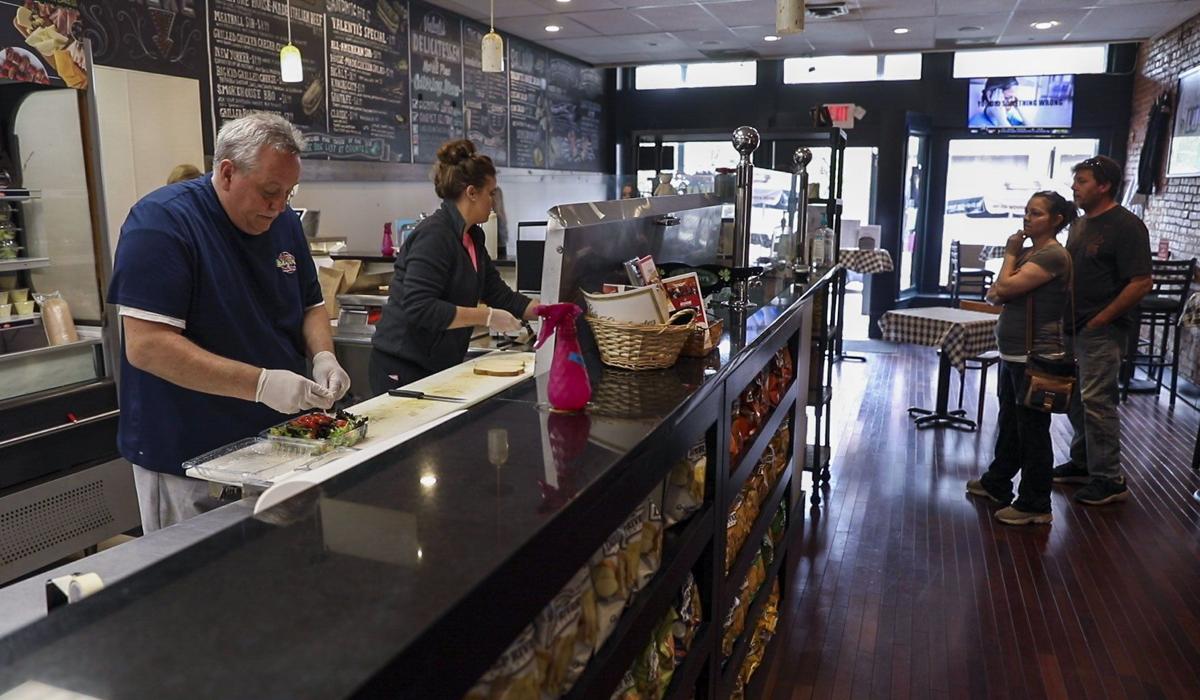 ST. LOUIS — Missourians on the state jobless rolls continue to fall at a steady clip, but at least some of them are simply moving from the state's regular unemployment system to a federally funded extended-benefit program.
As of Oct. 3, 48,000 people in Missouri were claiming unemployment assistance through the Pandemic Emergency Unemployment Compensation program, which Congress created in March to provide an extra 13 weeks of unemployment to people who exhaust their regular state benefits. That number has been climbing in Missouri and around the country as people use up the maximum number of weeks the states offer unemployment.
Unemployment rolls in U.S. states collectively fell by 2.6 million over the last two weeks in September, said market research firm IHS Markit. Claims in the federal extended benefits program, meanwhile, rose by about half that. Those aren't all transfers, one-for-one, between programs, the firm said.
"But they are suggestive that a significant proportion of the decline in claims is due to expiring benefits rather than the labor market recovery," David Deull, an economist at IHS Markit Economics, said in an email.
Though the state's regular unemployment rolls had fallen below 60,000 this month, the figure now only captures part of the state's unemployment picture. Through Oct. 3, Missourians receiving unemployment through all three major unemployment programs totaled about 160,000. In early 2009, the depths of the Great Recession, about 125,000 people were on Missouri's regular unemployment insurance program.
Still, Missouri's unemployment rate dropped by more than two percentage points, to 4.9%, last month. That is a statistic Missouri Gov. Mike Parson touted at an event last week in Overland. Of the more than 300,000 Missourians who lost jobs because of the pandemic, "62% of those people are back in the workforce, which means Missouri is moving forward on the economy," Parson said.
But most of the decline in the state's unemployment rate last month can be attributed to some 70,000 people dropping out of the labor force — which means they're no longer counted as unemployed. State economic officials said at least some of them had left after exhausting their unemployment benefits.
The number of Missourians receiving regular unemployment benefits has fallen from a high of 266,000 in early May to 54,000 as of Oct. 10. Most states offer 26 weeks of unemployment. Missouri offers 20.
Federal data and state reports show that by mid-August — roughly 20 weeks into the pandemic and associated shutdowns — about 10,000 people a week were exhausting their benefits, a major uptick from prior weeks. Some 60,000 Missourians exhausted regular benefits in August and September.
The federal extended program offers an extra 13 weeks. The number of Missourians on it began growing quickly, from just over 10,000 in July to nearly 50,000 by this month. But now, even that program is about to run out for some, unless Congress enacts another round of stimulus.
"I'm two or three weeks away from exhausting my benefits," said 42-year-old St. Louis resident James Cooper, who was laid off from a customer service job in March and began receiving the benefit extension a couple months ago. "The job search is in hyperdrive."
Parson said there's strong job demand throughout the state.
"There's a lot of people looking for employees right now," he said. "It's a good time to come off of there and with the job market that's out there, a lot of people can go straight back to work."
The other major federal program, for self-employed workers who don't qualify for regular unemployment, had remained steady in Missouri. Rolls had hovered around 60,000 since mid-July; benefits go through the end of the year. But even that program is now losing numbers — it dropped 8,000 last week.
Still, very few Americans have yet exhausted benefits in all programs, said Bill Dupor, an economist at the St. Louis Federal Reserve Bank.
And the total number of workers on some kind of unemployment assistance fell by 1 million in week ending Oct. 3. That means the drop is likely because people are returning to jobs rather than exiting the labor market after their benefits expire.
"Given that the benefits for almost everybody haven't expired yet," Dupor said. "It's probably a good sign."