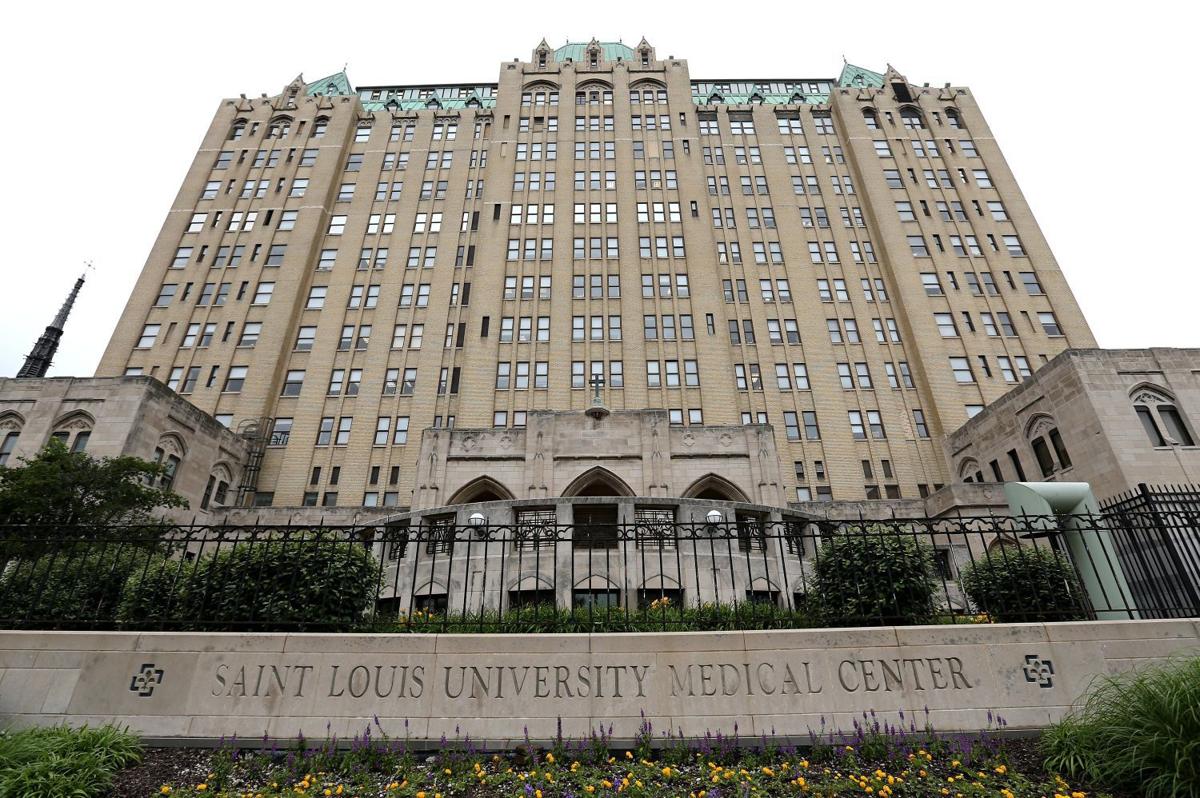 ST. LOUIS — Three food service workers at SSM Health St. Louis University Hospital recently tested positive for COVID-19, according to the union that represents them.
All three are contracted employees through the cleaning company Sodexo, according to Kaitlin Youngblood, a spokeswoman for Service Employees International Union Healthcare. All three workers were symptomatic.
Tanisha Wilkins, a cashier and a resident of Jennings, said she started feeling dizzy during a shift on Saturday. At first she thought that it was because she hadn't eaten, but later she also started to experience nausea and body aches. Wilkins, 25, said she went to get tested later that day, and the results indicated that she was positive for COVID-19. She said Wednesday that she was starting to feel better. She said she has been advised to self-quarantine for two weeks.
Robert Stephens, a cook, said he started experiencing chills while he was working on Monday. Stephens, 30, of St. Louis County, said management directed him to a testing site, which he visited that day, and on Tuesday he said he was notified that he had tested positive.
The third worker asked not to be named.
Sodexo declined comment, and referred the Post-Dispatch to SLU Hospital.
The hospital confirmed that some employees had tested positive, but wouldn't identify them further, citing federal HIPAA guidelines.
"As we learn of any positive COVID-19 employee tests, the team is informed and there is a thorough cleaning of the work areas," the hospital said in a statement. "All affected employees are monitored by our employee health department for symptoms and additional tests are offered."
The hospital conducts daily screenings and temperature checks for employees, patients and visitors, and all are asked to wear masks throughout the facilities, the statement said. The hospital has also increased cleaning, and added hand sanitizing locations and social distancing markers.
Youngblood said that to her knowledge, the three workers are the only SEIU-represented employees at the hospital who have tested positive for the virus.
The union represents about 665 workers at the hospital. Of those, about 115 are contracted through Sodexo.
Daily updates on the latest news in the St. Louis business community.