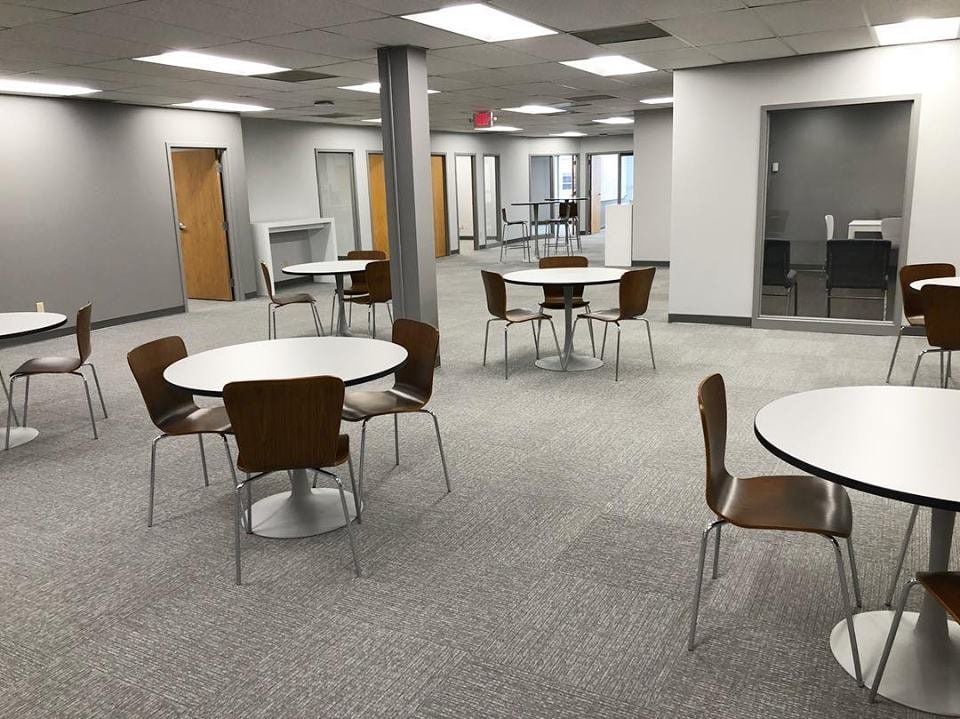 ThriveCo, a coworking space in Clayton, is opening Monday.
Co-founded by Katie Silversmith, the co-working space at 222 South Meramec Avenue, Suite 202, is offering memberships for entrepreneurs, startups and established business owners.
An open house is planned from 4:30 to 7:30 p.m. on Jan. 25.
Office space at ThriveCo ranges from 42 square feet to 232 square feet, and monthly pricing begins at $30 for mail services and $600 for full-time private office memberships, with parking included. Members also have access to discounts on yoga classes, child care, massages and bike rentals. ThriveCo spent $80,000 on the build-out of the 5,004-square-foot co-working space.
"More than community, entrepreneurs and established business owners need access," Silversmith, ThriveCo's CEO, said in a statement. "The top three reasons businesses fail include lack of capital, inadequate management, and business plan and infrastructure issues. ThriveCo provides space and community, but more importantly, we provide access to concierge services like business coaching, brand development, human resources assistance and sources of capital—both big and small."
Daily updates on the latest news in the St. Louis business community.