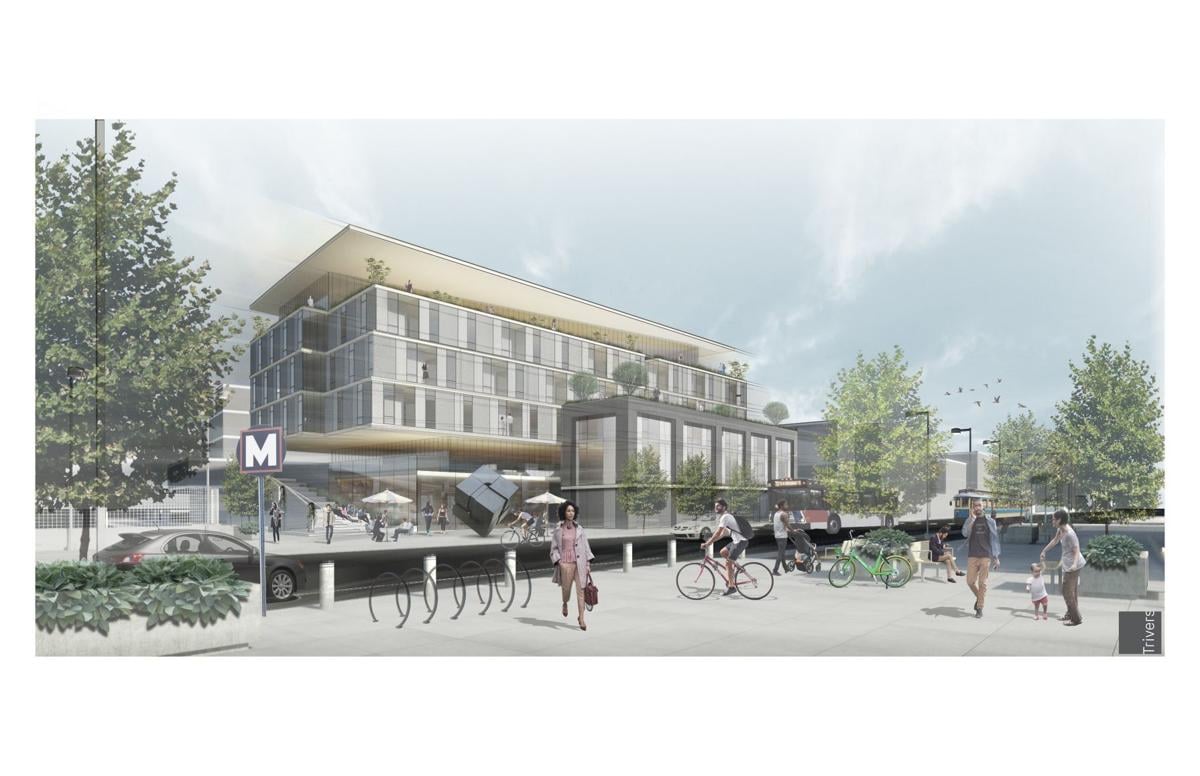 ST. LOUIS — The Tax Increment Financing Commission on Thursday endorsed millions of dollars in subsidies for two major developments: a historic downtown building being remodeled for payment processing company Square and an apartment project in the Skinker-DeBaliviere neighborhood.
The Board of Aldermen will have to give final approval to the TIFs, which let developers use increases in taxes caused by redevelopment to finance their projects.
The $91.5 million mixed-use development next to the Forest Park-DeBaliviere MetroLink station is proposed by Pearl Capital Management, an Indianapolis firm led by St. Louis native Jeff Tegethoff that has embarked on several high-profile developments in recent years. It plans a 306,000-square-foot project with 290 apartments, 30,000 square feet of retail space and 440 parking spaces.
Some of those spaces would replace spots from a MetroLink parking lot the developer has under contract. Pearl would also demolish an existing strip retail center to the north along DeBaliviere Avenue.
It is seeking $14.1 million in TIF assistance, with about $1.4 million of that coming from a new sales tax district. The remainder of its financing would come from a $55 million loan and $22.5 million in equity.
Alderman Heather Navarro spoke in favor of the project, saying the developer has met many times with neighbors and its plans will improve neighborhood safety. The St. Louis Development Corp., the city's economic development arm, and the mayor's office support the project, SLDC Director Otis Williams said.
SLDC analysts estimate the project's rate of return of 7.3% falls within the market average for the area. Based on new revenue to the city over the years, analysts gave the project a score of 3.5 out of 5, on the low end of what it considers a good return to taxpayers.
Pearl received $3.8 million in TIF assistance for its 100-unit Hibernia project in Dogtown. Its $80 million, 188-unit project in Chesterfield isn't using any incentives, though that development is being built on open land.
One St. Louis resident objected to the city's use of incentives, which affect property taxes that mostly go to schools.
"As a parent of two kids in St. Louis Public Schools, I really don't agree in general with the amount of TIF money that goes out and gets stolen from our kids," Jennifer Elam told the commission.
Companies that use TIF assistance are supposed to meet minority and women-owned business and workforce goals. Pearl hasn't chosen a contractor yet for the Skinker-DeBaliviere project, but its contractor at Hibernia, Raineri, is below workforce participation goals, SLDC's minority business compliance manager told the commission.
Tegethoff said his company has been meeting monthly with the contractor on the goals. Williams said there will be clawback penalties on the TIF if the developer doesn't show good faith efforts to meet minority contractor and hiring goals.
When developers come to SLDC seeking incentives, "that's probably the first thing we talk about at the first meeting," Williams said.
The commission voted 6-1 to recommend approval, with the member representing St. Louis Public Schools, Chief Financial Officer Angie Banks, abstaining.
Post-Dispatch building
Also recommended for approval was the $11.85 million in TIF assistance for the $69.7 million redevelopment of the former Post-Dispatch building on the north end of downtown. The building, which the newspaper vacated in September, will house Square's St. Louis operations.
Square plans to move about 500 of its employees from the Cortex tech district and employ 1,100 people in the 280,000-square-foot building by 2023. Another 150 jobs are anticipated to be added to a new 50,000-square-foot business accelerator in the building that will provide space for tech firms graduating from the T-Rex business incubator on Washington Avenue.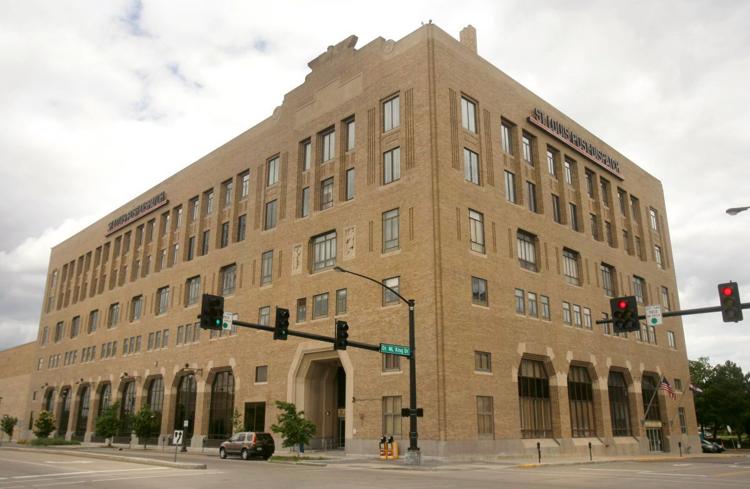 The developer is Jim McKelvey's StarLake Holdings, led by John Berglund. It's also seeking about $20.6 million in state and federal historic tax credits, $4 million in Missouri Brownfield redevelopment credits, state payroll tax breaks through the Missouri Works program and a sales tax exemption for construction materials.
It won't borrow any money for the project, instead relying on $28.2 million in equity. McKelvey is a co-founder and board member of Square. StarLake is the Post-Dispatch's landlord at its new location.
Remediation of the building has already started and construction should begin in January with completion set for January 2021.
"This sets the stage for the redevelopment of that north end of downtown," Williams said.
Even so, the city estimates the 11% rate of return on the project is above average. SLDC proposed changes to the TIF but was told by attorneys that they were "unacceptable," city analyst Jon Ferry told the commission.
Gerry Connolly, who follows the city's development incentives, pointed out TIFs are supposed to be granted under a "but for" test that says a project couldn't be financed without it. But the developer is mostly self-financing and the construction already happening on the building "indicates they're going to proceed and do this regardless."
It passed 7-1, with Banks, the SLPS representative on the commission, voting against it.
Daily updates on the latest news in the St. Louis business community.