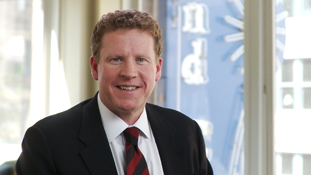 Months after stepping down as head of wind energy developer, St. Louisan Tom Carnahan says he's co-founded a clean energy investment fund.
The fund, Wind Rose Energy Partners, is a venture with Equiventus Holdings SA that will initially focus on wind energy projects to be built in 2013 and 2014, Carnahan said in a statement.
The lead partners in the fund, which include Carnahan, said they have wide ranging experience in development, financing, building and selling clean energy projects across North America and Europe.
Carnahan founded Wind Capital Group LLC in 2005 and was chief executive and chairman of the company. He stepped aside as chairman of the company earlier this year and announced that he'd sold his stake in the company weeks later. He will serve as chairman of the American Wind Energy Association beginning in June.
Equiventus Holding is a Luxembourg-based wind energy investment firm formed in 2010.