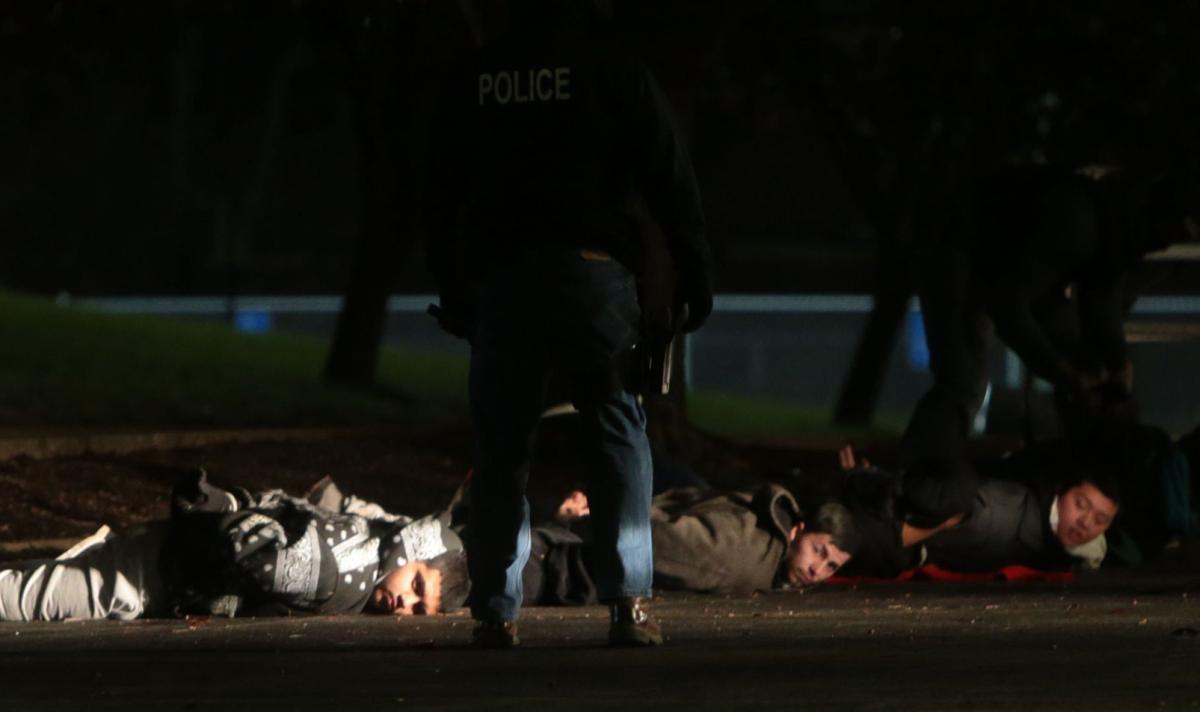 The Toys R Us store in Ferguson, which was burglarized during last year's unrest, will close at the end of March, the company confirmed Tuesday.
The store, open since 1989, will close "to prepare for the sale of the property," said company spokeswoman Alyssa Peera.
The store was "not meeting the needs of the business," Peera said. "That is separate from the events that took place," she added, referring to the protests and looting.
"We have enjoyed serving the Ferguson community for many years. At this time, we do not have any plans for a new store in the Ferguson area," she said.
The store is at 10895 West Florissant Avenue, near Interstate 270. Peera noted other Toys R Us stores, including locations in Chesterfield and Sunset Hills, remain in the St. Louis area.
The 46,000-square-foot Ferguson store employs 36 people. The company said it will place as many as possible at its other stores.
On Monday, a store employee told the Ferguson Commission that workers had been informed of the store closing. "We can't afford to fix our store, pay the bills and pay the workers," said Kaylen Smith, 18, a senior at Hazelwood East High School.
"None of that is accurate," Peera said.
Toys R Us is a closely held company with more than 1,500 stores in 36 countries under the Toys R Us and Babies R Us brands.
The company, which canceled an initial public offering of stock in 2013, posted a decline in holiday sales last year for at least the third year in a row.
Daily updates on the latest news in the St. Louis business community.