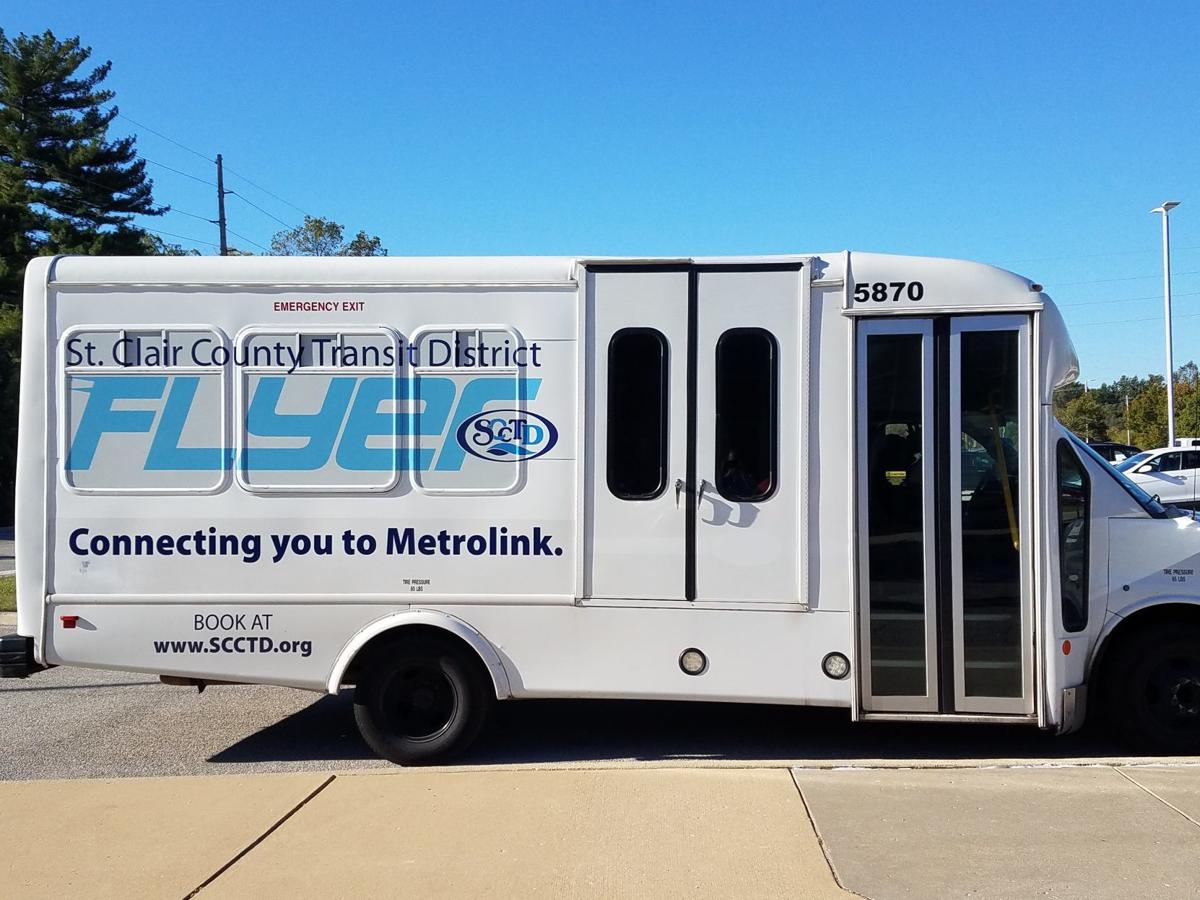 EAST ST. LOUIS   —  A new on-demand van service will be launched next week to take East St. Louis residents from homes, employers and schools to and from the four MetroLink stations in that city.
On Nov. 1, the St. Clair County Transit District is beginning the SCCTD Flyer service on a six-month pilot basis to help the agency decide whether this type of "microtransit" service is a better fit for certain areas than traditional bus routes.
"The SCCTD Flyer will be a great option when inclement weather, darkness or general safety is of concern for customers trying to walk longer distances to access the MetroLink or MetroBus," said Lonnie Mosely, a member of the transit district's board.
The one-way fare is $3; the fare also allows transfer to MetroLink or MetroBus via 11 connecting bus routes. The shared-ride service will operate from 7 a.m. to 7 p.m. Monday through Friday. 
The service will be operated in conjunction with ATS, which provides van service for disabled and elderly people in the county, and TransLoc, the "microtransit" arm of Ford Motor Co.
Riders must request and pay for rides through TransLoc's app or by calling ATS reservations at 618-800-6884. App users will receive an estimated pickup time, be alerted when the van is about to arrive and pay their fare.
Riders without smartphones can arrange advance payment when they call ATS for a reservation. No cash fares will be accepted. Passes also can be purchased.
Microtransit pilot projects are being considered in St. Louis and St. Louis County by Metro Transit but no specifics have been announced yet.
Daily updates on the latest news in the St. Louis business community.