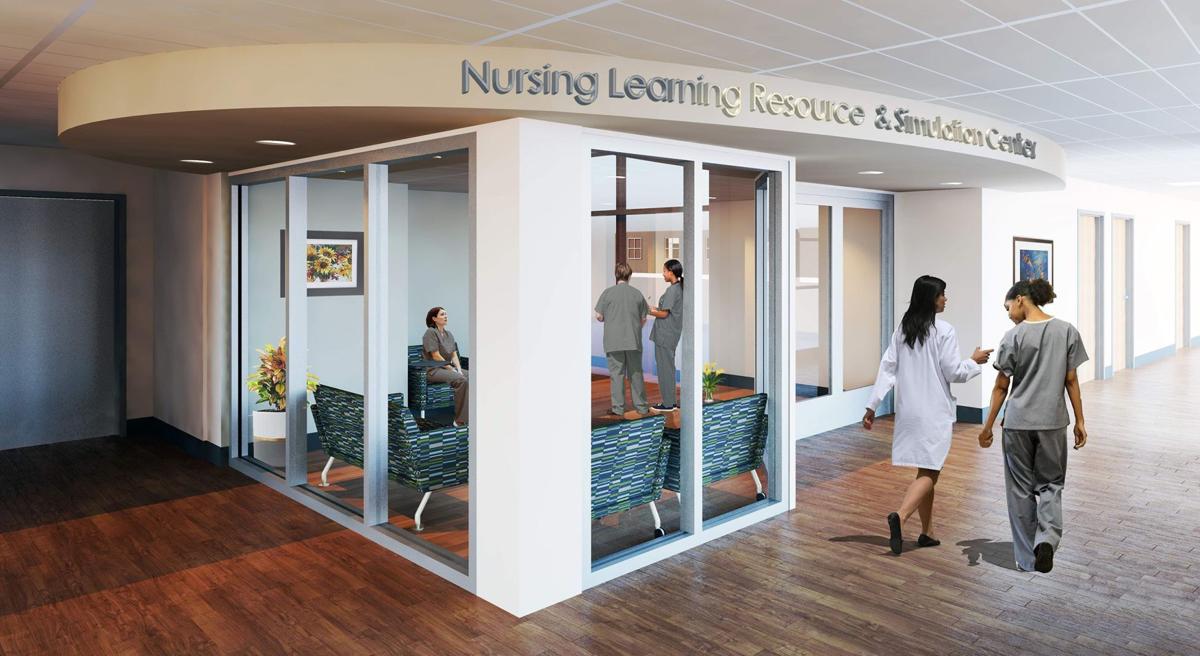 With an eye toward addressing a critical need for nurses in the region, the University of Missouri-St. Louis launched a $7 million expansion and renovation of its Nursing Learning Resource and Simulation Center.
UMSL said the nursing vacancy rate in the St. Louis region is 10.4% and expected to grow. The COVID-19 pandemic has further exposed the dire shortage while adding to the already heavy burden on existing health professionals.
Designed by architecture and design firm Archimages, the 21,000-square-foot immersive learning center will provide state-of-the-art space, equipment and technology to train the next generation of nurses. The new facility will increase the number of simulation rooms from five to 11, allowing the college to grow the number of pre-licensure BSN students it graduates by 20% annually.
The project is expected to cost approximately $7 million for both construction and equipment costs. Phase 1 will be completed in the summer and include a 5,000-square-foot expansion of the simulation labs and a renovation of the existing skills lab in Seton Hall. UMSL has raised $1.5 million toward this phase with support from donors such as Mercy Hospital St. Louis, Enterprise Holdings Foundation, The Hearst Foundations, Mary E. Walker, Nancy and Don Ross, and Terry and Stan Freerks.
Daily updates on the latest news in the St. Louis business community.