Michael Crowell began homebrewing six years ago, found modest success with his first batch and soon built up a portfolio of beers that were regularly sought out by friends and family.
He upgraded his system a few years later and garnered local homebrew awards.
When his brother Jonathan moved back to the area from Rolla, the two decided to go into business to open a craft brewery in O'Fallon, Mo.
They hatched a business plan, met with civic leaders and even picked the brains of other brewers in the region to find best practices. Their Small Business Administration loan application was well-received, but at the seemingly last minute the bank they were working with said it could no longer fund their venture because it didn't like the location — in a strip mall on Highway K near the Highway 364 intersection.
"It's an area of prime development with a lot of housing sites approved," Jonathan Crowell said. "But there was someone there that thought it's not a good spot for our business. And now we're working with new banks to try and make this location work."
Craft beer makers as a whole are pouring more beer than ever, with total craft volume nearly doubling over the last five years, according to the Brewers Association.
But many aspiring brewers struggle to even get to that point of sale as bankers more closely scrutinize business plans and hundreds of new breweries flood the market each quarter.
"When I think about the brewery environment now and how much more of a crowded category it is versus 10 years ago, it really makes it even more important to have a good business strategy and an approach to the market," said Doug Best, vice president and director of Fifth Third Bank's restaurant and beverage finance division. "It all boils down to how are you going to capitalize the business? It takes a lot more than just making good beer, although a good, consistent, quality beer is table stakes at this stage in the game."
Andy Hille, a former brewer for Perennial Artisan Ales who is opening Rockwell Beer Co., said he had two loans for his business fall through before he was able to move forward.
His brewery, at 1320 South Vandeventer Avenue in the Botanical Heights neighborhood, will open in September, but there were months when Hille didn't know if the venture would progress or stall like hundreds of others across the country.
"There seems to be a disconnect between the financial side of things and the reality of the situation, because you're buying a ton of stainless steel equipment and process piping," Hille said. "So is it a factory? Is it a bar? Is it a restaurant? There's an opportunity for us to do all of that, but from a banking standpoint, sometimes people don't want to take the risk on all three."
The brewery is still one of the largest employers in St. Louis with about 3,300 workers today, down from nearly 5,200 at the end of 2007.
Brewery upstart costs can range from high six-figures to several million dollars. Larger production facilities or historic rehabs can often force costs to skyrocket into the tens of millions of dollars.
Without strong relationships or deep pockets, starting a brewery can be nearly impossible.
Hille said he had been working on his plan for three years to varying degrees of success when he partnered with Green Street, the St. Louis development firm that built the Urban Chestnut Brewing Co.'s Grove beer hall, a $10 million renovation of the former Renard Paper facility at 4465 Manchester Avenue.
"That put us over the edge because no one wanted to take the risk with us when we were first-time entrepreneurs," Hille said. "We had plenty of brewing experience, but it really didn't resonate as well with bankers who were more concerned about overall measurable risk."
Other young breweries, such as Narrow Gauge Brewing Company in Florissant, are operating in small spaces to begin. Narrow Gauge co-founder Jeff Hardesty brews out of the basement of Cugino's Italian Restaurant, which is owned by his friend.
Hardesty has found success in making New England IPAs, a hazy and more smooth variety of an India Pale Ale that aren't readily available elsewhere in the St. Louis market. Having that distinction has helped the brewery grow — Narrow Gauge brewed 738 barrels in 2017, a massive increase over the 200 barrels he produced in the first year. This year, he's on pace to brew well over 1,300 barrels thanks to a recent expansion of his brewhouse.
But for other brewers, it can be hard to stand out.
Brewers must continually roll out new beers in order to capture or retain consumers' attention — or create a culture that keeps people coming back.
Green Street has implemented a design concept for Rockwell that incorporates shipping containers to help the facility stand out, another key component to staying in business when craft breweries around the country are closing at a faster rate.
Michael Crowell dreams of opening his own brewery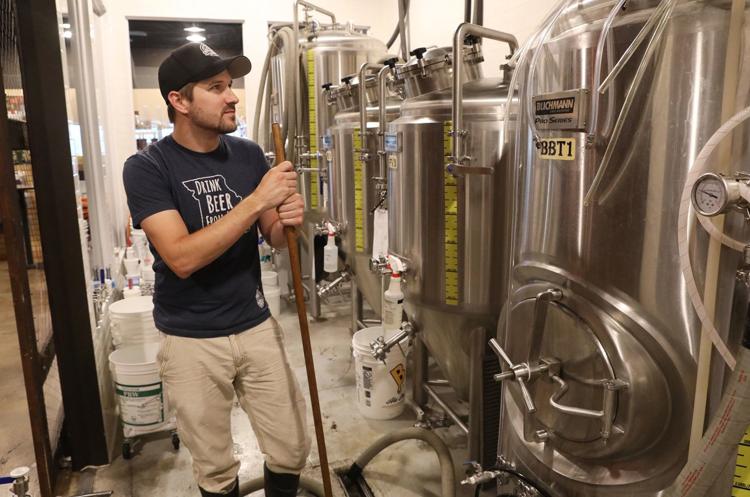 Michael Crowell dreams of opening his own brewery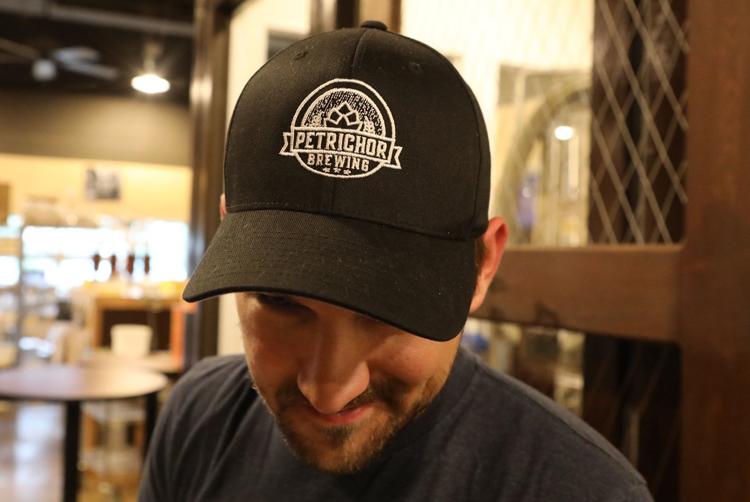 Michael Crowell dreams of opening his own brewery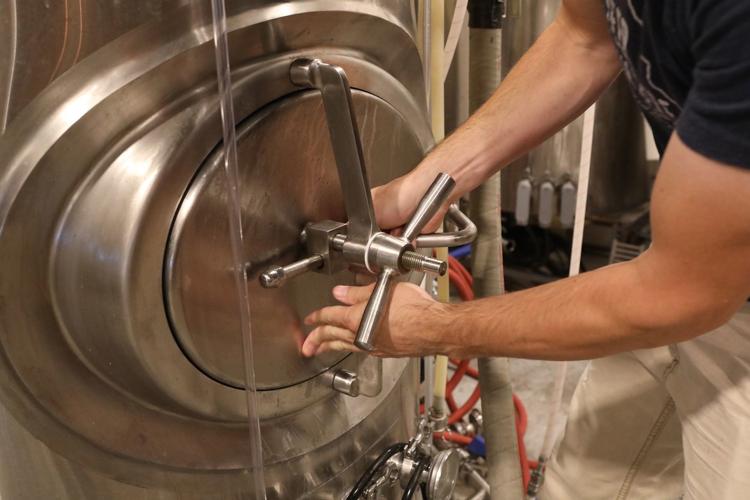 Michael Crowell dreams of opening his own brewery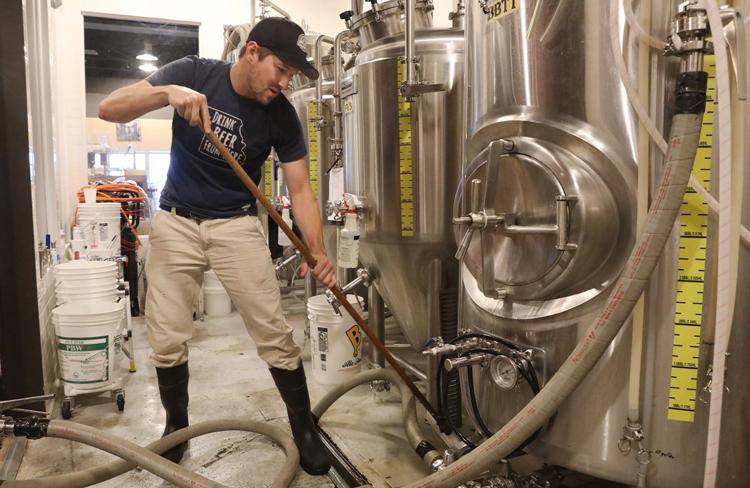 Michael Crowell dreams of opening his own brewery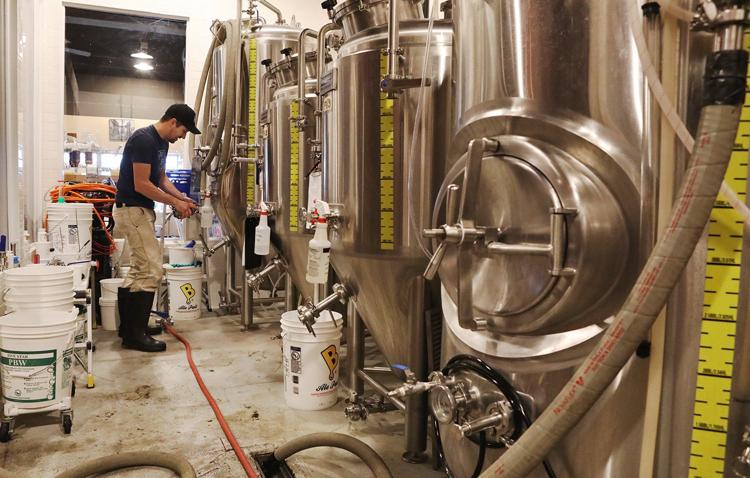 Michael Crowell dreams of opening his own brewery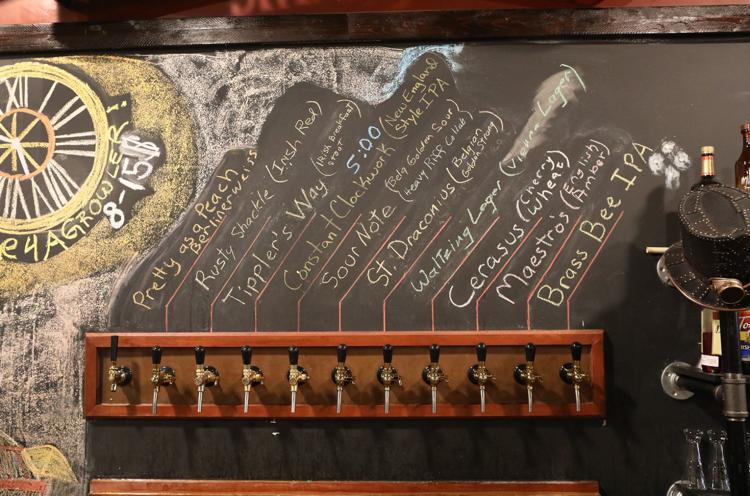 Michael Crowell dreams of opening his own brewery