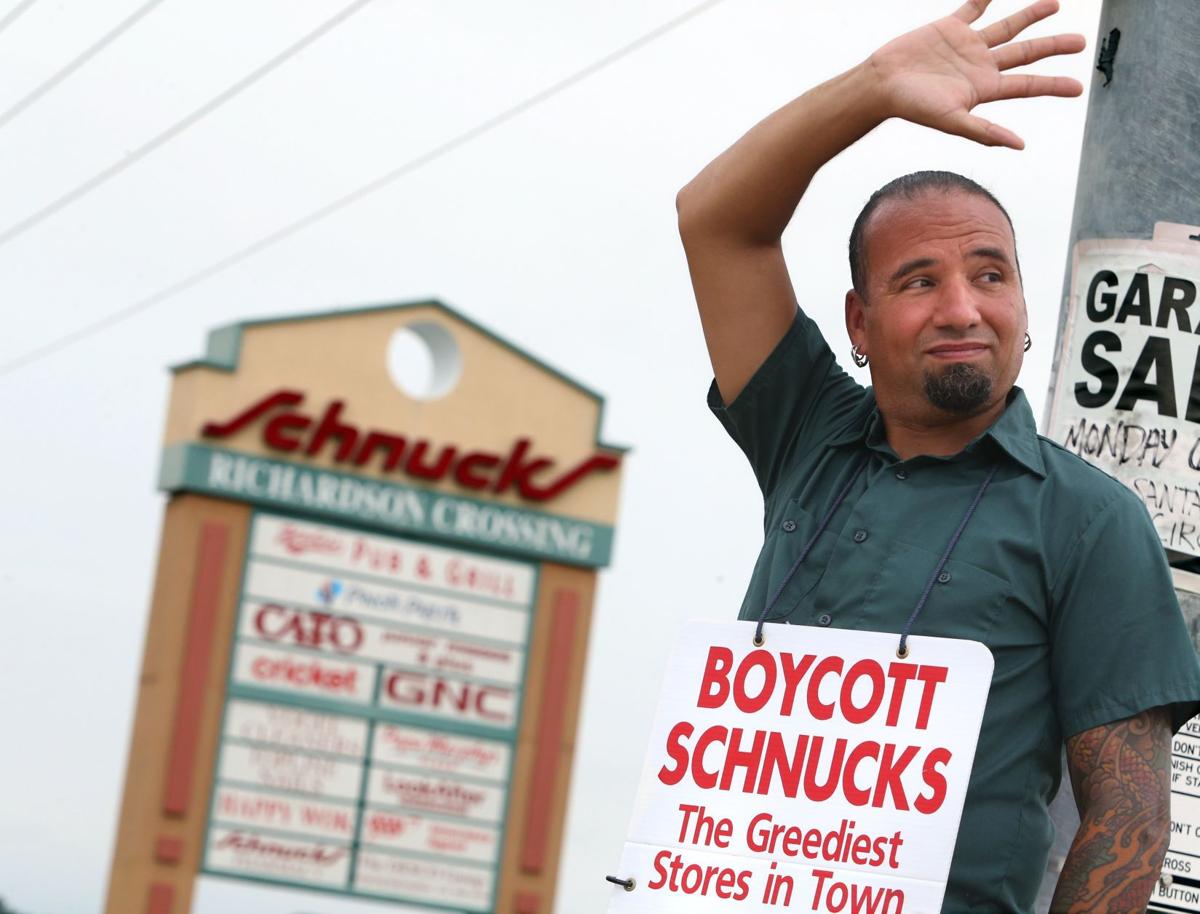 The company hired by Schnuck Markets to run its new nonunion distribution center in Kinloch is suing the grocer for breach of contract and seeking more than $1.3 million.
XPO Logistics claims in a lawsuit filed in federal court in St. Louis that the opening of the facility, located in the NorthPark business park near St. Louis Lambert International Airport, was rushed, giving it insufficient time to train its new workers.
The lawsuit, which was filed on Feb. 17, also alleges the new facility had leaking roofs, nonfunctioning employee bathrooms and condensation issues in a produce shipping area.
"These and other deficiencies impeded XPO's ability to properly perform its warehouse management services," XPO states in its lawsuit. "The presence of numerous outside contractors at the facility who were continuing to work on these deficiencies further hampered XPO's ability to properly perform its warehouse management services."
XPO, a Greenwich, Conn.-based third-party logistics provider, alleges that Schnucks has failed to pay it more than $1.3 million in fees to operate the Kinloch facility.
In the lawsuit, XPO says it sent a letter to Schnucks on Feb. 8 terminating the agreement; Schnucks replied by accusing XPO of breaching terms of the contract and telling XPO it planned to end the agreement on April 20.
An attorney representing XPO declined to comment on the lawsuit.
Maryland Heights-based Schnuck Markets, in a statement to the Post-Dispatch on Monday, called the lawsuit "baseless," and said it was filed in response to the contract termination.
"From the start, XPO failed to operate the warehouse properly and under the terms of our contract," Schnucks' statement said. "XPO's inability to service our stores has let our customers down. XPO's failure was widespread, affecting all aspects of the operation, including receiving, handling, shipping, inventory, staffing and complete mismanagement of critical information systems.
"Schnucks intends to pursue all legal and other remedies available to resolve the problems and recover costs Schnucks incurred from XPO's failure to perform," Schnucks' statement continued. Schnucks said it is looking for a "new logistics partner" to run the Kinloch warehouse.
When it was built, Schnucks said the 915,000-square-foot leased facility, built by Chicago-based Clayco, was designed to be more efficient than its existing warehouses in nearby Bridgeton. Clayco is not named in the XPO lawsuit.
"This is the first allegation or complaint we have heard from the vendor," Bob Clark, CEO of Clayco, said in a statement . "These allegations, on behalf of XPO are without merit and appear to be more arm flailing and bad excuses for not keeping their commitments to Schnucks."
Indications that there were issues with the new distribution center surfaced shortly after the grocer shifted to the new facility and laid off about 190 Teamster-represented employees.
Some Schnucks customers complained on social media last year about produce shortages at some stores in July, leading the grocer to offer rain checks for out-of-stock sale items.
The shift to a nonunion contractor also prompted a boycott led by Local 688 of the Teamsters, which has nearly 7,000 members in the St. Louis area. Hundreds of pickets have stood outside Schnucks stores throughout the region in recent months in opposition to the layoffs, and the boycott remains in place.
On Monday, Mike Goebel, secretary-treasurer of Local 688, said the union has long contended that replacing experienced employees with those with less experience would be a mistake for Schnucks.
"My comment on the lawsuit is, we told you so," Goebel said. "I would be very open to sitting back down with the Schnuck family. They should reach back out to us, the people who know how to do the job."
Lisa Brown • 314-340-8127
@lisabrownstl on Twitter
Daily updates on the latest news in the St. Louis business community.