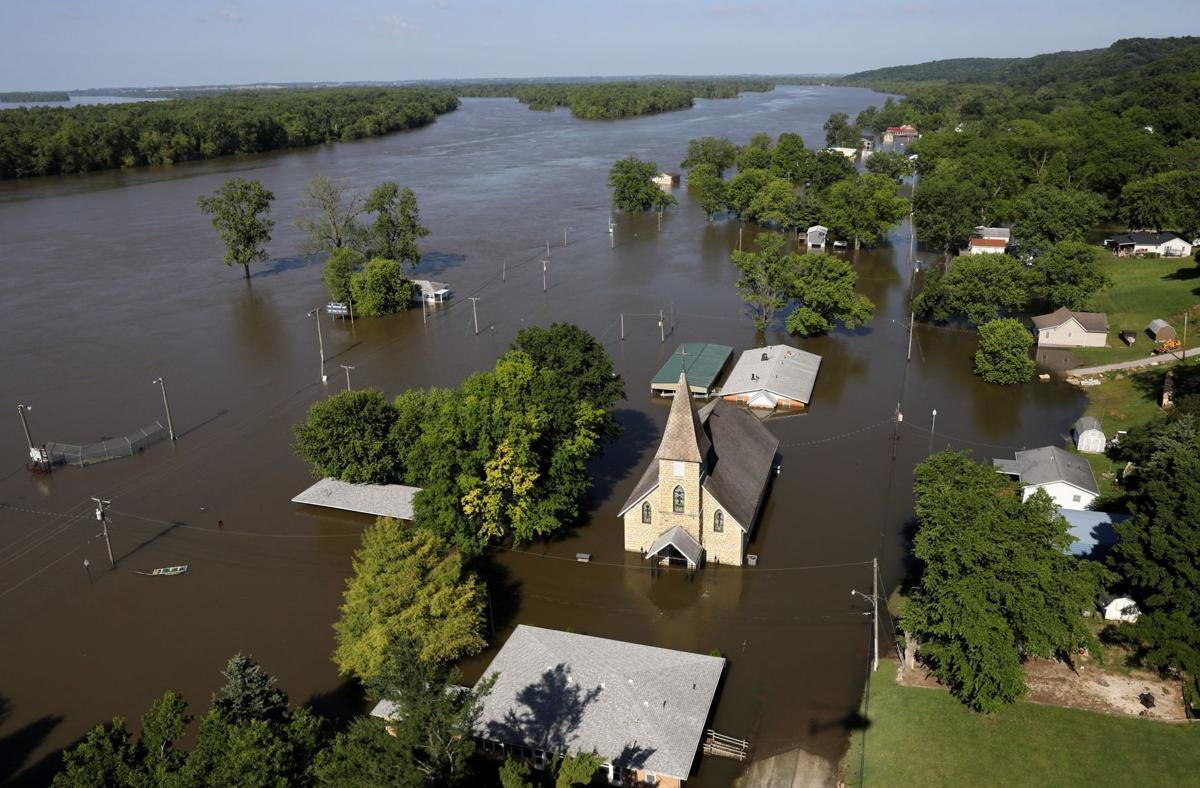 ST. LOUIS — As the year's near-historic flooding would suggest, 2019 left a soggy spot in the regional record books.
The St. Louis area had its fifth-wettest year on record, and its greatest number of rainy days ever, as shown by year-end climate data — continuing a trend of remarkable saturation and capping the wettest decade in the Midwest's history.
The year's 54 inches of precipitation were more than 30% greater than normal for the St. Louis area, according to the local forecast office for the National Weather Service. Meanwhile, the 88 days with measurable precipitation were more than in any other year, clearing the previous record of 87, set in 1993 — a year made infamous by unmatched levels of flooding.
Similar, and more extreme, stories rang true throughout the Midwest in 2019. Many places in Minnesota, Wisconsin, and Michigan, for instance, saw more moisture than ever recorded.
Altogether, the Midwest logged its wettest year on record.
"It's just been an unprecedented year for precipitation," said Bryan Peake, a climatologist for the Midwestern Regional Climate Center, based in Champaign, Illinois. Peake added that the record was sewn up even without December data.
All that moisture, however, helped ward off extreme heat, said Jared Maples, an area meteorologist for the National Weather Service. In St. Louis, for instance, the average temperature in 2019 was 57.2 degrees — only a notch above the 57.1-degree average seen from 1981 to 2010.
"When we have (weather) systems like that, it's kind of tamping down the temperatures, overall," Maples said.
The temperatures were still higher than historical averages: From 1951 to 1980, St. Louis' annual average was a cooler 55.4 degrees, National Weather Service records show. And 2019 brought the heat at times — September was the warmest on record.
Nationally and globally, rising heat helps fuel the potential for extreme moisture, because warmer air can hold more water vapor. Heavy downpours are increasingly common in the U.S., with the Midwest and the Northeast seeing the largest increases in the events, the National Climate Assessment states.
"Every single year, we're setting a new record, when it comes to wettest 10-year period," said Peake, the climatologist. And those totals even include the 2012 drought that dried Midwestern rivers and ravaged crops.
The modern climate regime's wild swings are a prevailing theme of the decade, said Peake. And those swings have even begun to change the path of the jet stream, the air currents miles above ground that influence weather patterns, making them "wavier," Peake said, and redirecting air from a greater, more varied area.