ST. LOUIS — After two years of planning, the Siteman Cancer Center will soon begin construction on a new, nine-story home in the Central West End, where it will consolidate nearly all outpatient cancer treatment in one location.
Washington University and Barnes-Jewish Hospital, which run the center, have started preliminary site work for the new building, called the Ambulatory Cancer Center, at Forest Park and South Taylor avenues — another move to expand the increasingly cramped medical campus onto undeveloped lots to the east.
Construction could begin this fall, and officials anticipate an opening by summer 2024. Two parking lots and a patch of grass occupy the site now.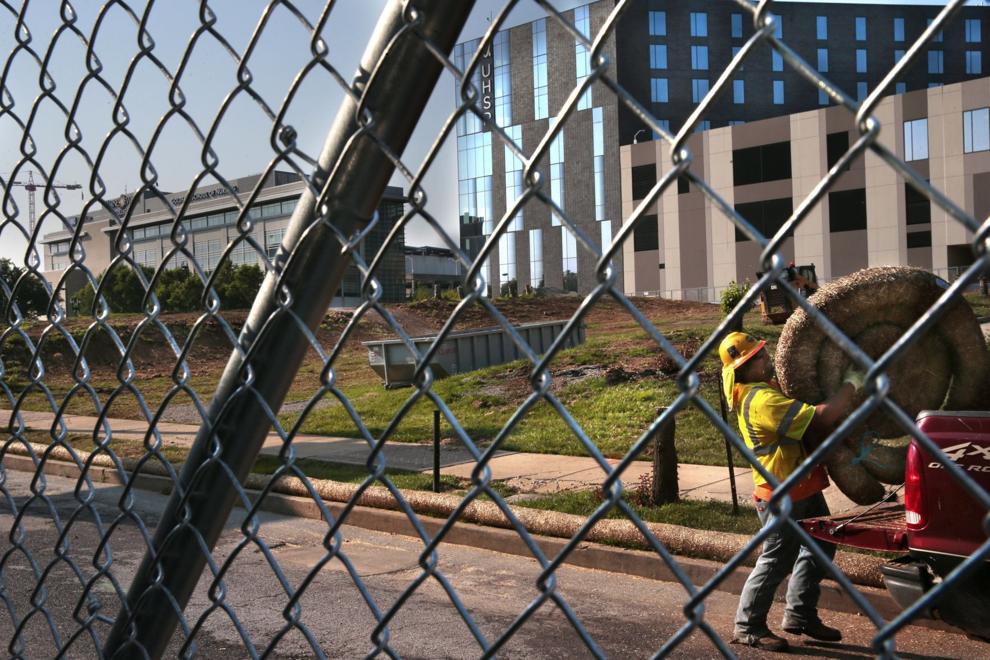 Siteman is now housed at the Barnes-Jewish Center for Advanced Medicine, about a block west of the planned building. Radiation treatment will remain at the Center for Advanced Medicine. Space vacated there will be used for other medical programs.
Dr. Timothy Eberlein, the Siteman center's director, said the Ambulatory Cancer Center will allow outpatients to get care in one place instead of visiting multiple locations at the medical complex. Doctors will come to their patients instead of the other way around.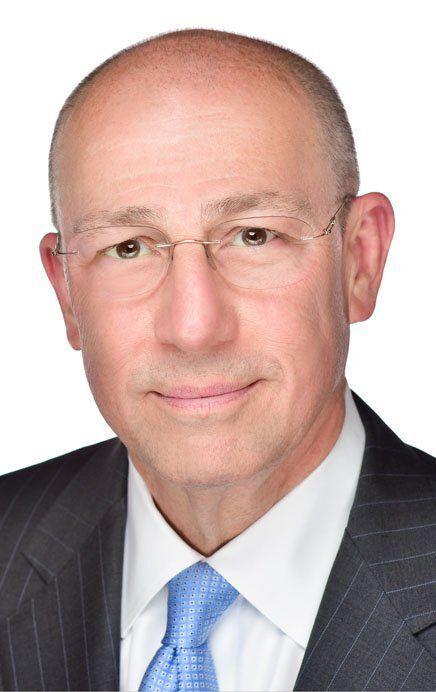 "What we're really trying to do is consolidate our outpatient care and put it in a space of its own," said Eberlein, who has headed the center since its establishment in 1999 by Barnes-Jewish and the university med school. "We're really trying to make this a place they're going to feel supported and they're going to feel it's a pleasant and nice environment for them to receive their care."
Officials had paused cancer facility planning last year while the medical center dealt with a crush of COVID-19 cases and sought to keep cancer patients safe from the virus.
The new cancer center is planned as a 659,000-square-foot structure with 96 exam rooms, 88 infusion pods for chemotherapy and immunotherapy, plus radiology, breast imaging, and hematology and chemistry laboratory space. Patient parking will be inside the building, which will be three blocks from the Central West End MetroLink station. An enclosed, elevated walkway will connect the facility to the rest of the medical campus.
Included in the plan are five floors of clinic space, one floor of office space and parking for 430 vehicles. Also planned are improvements to Forest Park and Taylor avenues.
Eberlein said the new center will offer significantly more patient space than the Siteman center.
"We're bursting at the seams," he said.
Siteman annually treats 70,000 people, coming from all 50 states — including 12,000 newly diagnosed patients every year — on the main medical campus and at five suburban St. Louis facilities. The number of patients who travel to the center from across the country and internationally is growing, officials said. The Ambulatory Cancer Center development will not affect operations of the satellite facilities, they said.
The project's total cost depends on the final design. Washington University is committing $180 million.
The building's architects are Lawrence Group, St. Louis, and Perkins Eastman, New York. The general contractor is Clayco Inc. of Chicago, in a joint project with TW Constructors of Maryland Heights.
This is the second large medical project by Washington University in less than two years in the Central West End.
Work began last year on the $616 million neuroscience research building at Duncan and South Newstead avenues, about two blocks from the proposed cancer center. Completion is scheduled for late June 2023. Workers are putting up the third of what will be 10 above-ground floors, said Jennifer Lodge, the university's vice chancellor for research. Eventually, about 1,200 researchers and others will occupy the building.
Construction progress has not been slowed by COVID-19, Lodge said. McCarthy Building Cos. of Ladue is overseeing the work.