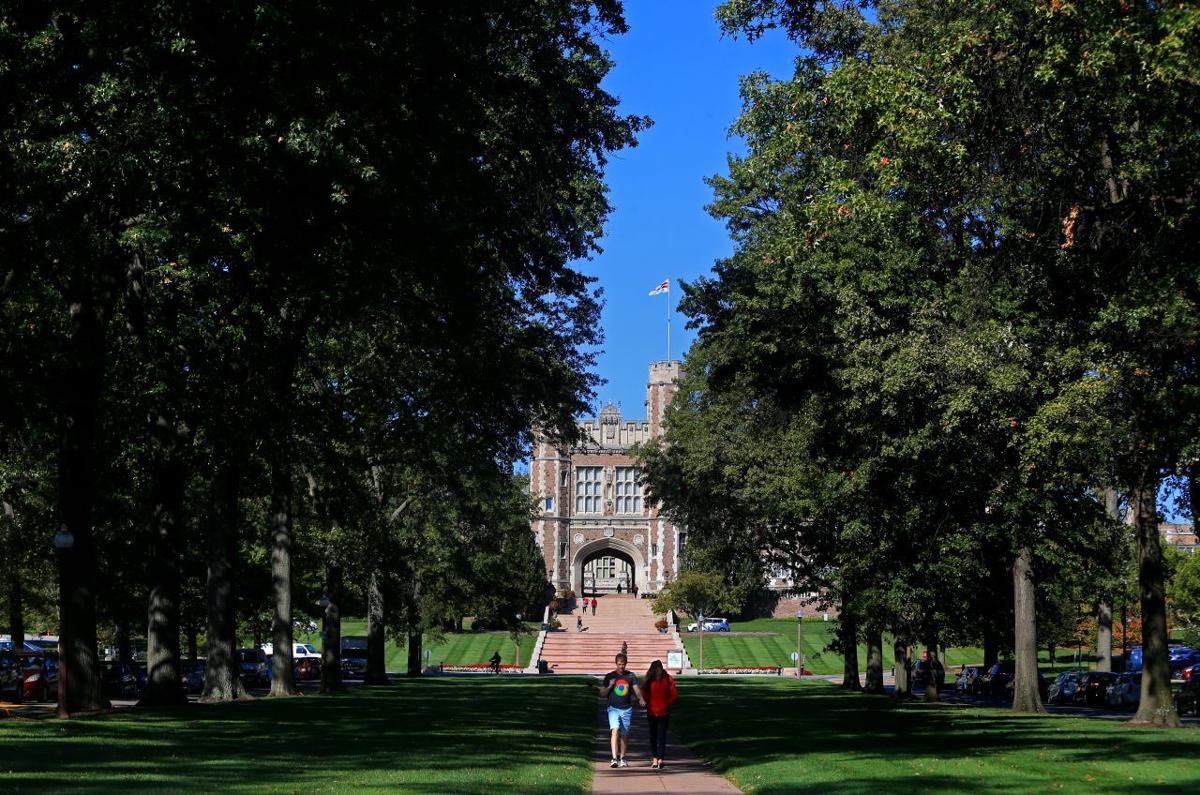 ST. LOUIS — Washington University's medical school, taxed by COVID-19 patients and forced to face "painful realities" of the coronavirus outbreak, said Monday it planned to furlough 1,300 workers next week for up to 90 days.
In a letter to employees, university leaders said that the crisis has cut off sources of revenue, largely at the medical campus, which has shut down or scaled back almost all services except critical care for COVID-19 patients. The academic hospitals, the letter continued, have "hundreds of empty beds."
"Even for an institution like ours, with a strong financial foundation, this crisis is taking a huge toll," the letter said.
The school's clinics are seeing 60% fewer patients, it said, and the medical school is projecting a revenue loss of $150 million through the end of the fiscal year.
The numbers mirror others in the health care industry. The Missouri Hospital Association recently estimated that hospitals are losing between 60% and 70% of outpatient business, and about 40% of inpatient business. At the same time, many are also spending more, as they purchase equipment and supplies to protect workers from exposure to the novel coronavirus, said John Romley, a health economist at the University of Southern California's Schaeffer Center for Health Policy and Economics.
Hospitals are caught in a double bind: To deal with the crush of COVID-19 cases, they've moved employees from slow departments to busy ones, like intensive care, and, in some cases, even called on retired doctors and nurses to return to work.
But they're still left with some departments devoid of procedures. And those workers are often furloughed or even laid off. Kansas-based Pinnacle Healthcare System — which had already filed for Chapter 11 bankruptcy in February — will close several hospitals and clinics in Missouri and Kansas, affecting about 125 employees, according to a notice filed with the state.
As a whole, health care employment fell by 43,000 jobs in March, according to the U.S. Bureau of Labor Statistics, after a year in which the industry grew by 374,000.
The Washington University furloughs are unpaid and will directly affect nearly 10% of the medical school's roughly 13,500 workers. The entire university has about 18,000 employees.
The school said it will continue providing full benefits during furloughs.
"It is our strong desire to preserve as many jobs as we can," the Monday letter said. "You, our employees, are what make the university great. We do expect, however, that there will be a significant number of furloughs, particularly on the Medical Campus, at least through the months of May, June, and July."
The university has hiring freezes for certain areas, including the Danforth Campus. It has also reopened the 2020-2021 fiscal year budget, and asked all departments to identify possible cost-cutting measures. All in-person programming and events have been suspended at least until Aug. 1.
Monday's letter said Danforth campus employees could face a furlough, as well. If so, the university would inform furloughed workers by the end of the month.
The letter was signed by Chancellor Andrew Martin, medical school Dean David Perlmutter, and Chief Administrative Officer Henry Webber.
All three will take voluntary pay cuts between 15% and 20%, and other university leaders will also take voluntary pay cuts.
The university has been allocated $16 million from the CARES Act, to go to the medical campus, and $6.4 million that would primarily go toward the Danforth Campus. The funding is restricted for conditional use, though, and will not make up for the school's losses, the letter said.
And the university will distribute some of its endowment toward the current needs, but that money also is restricted, and leaders said it would be imprudent to use a significant amount of it now.
Daily updates on the latest news in the St. Louis business community.