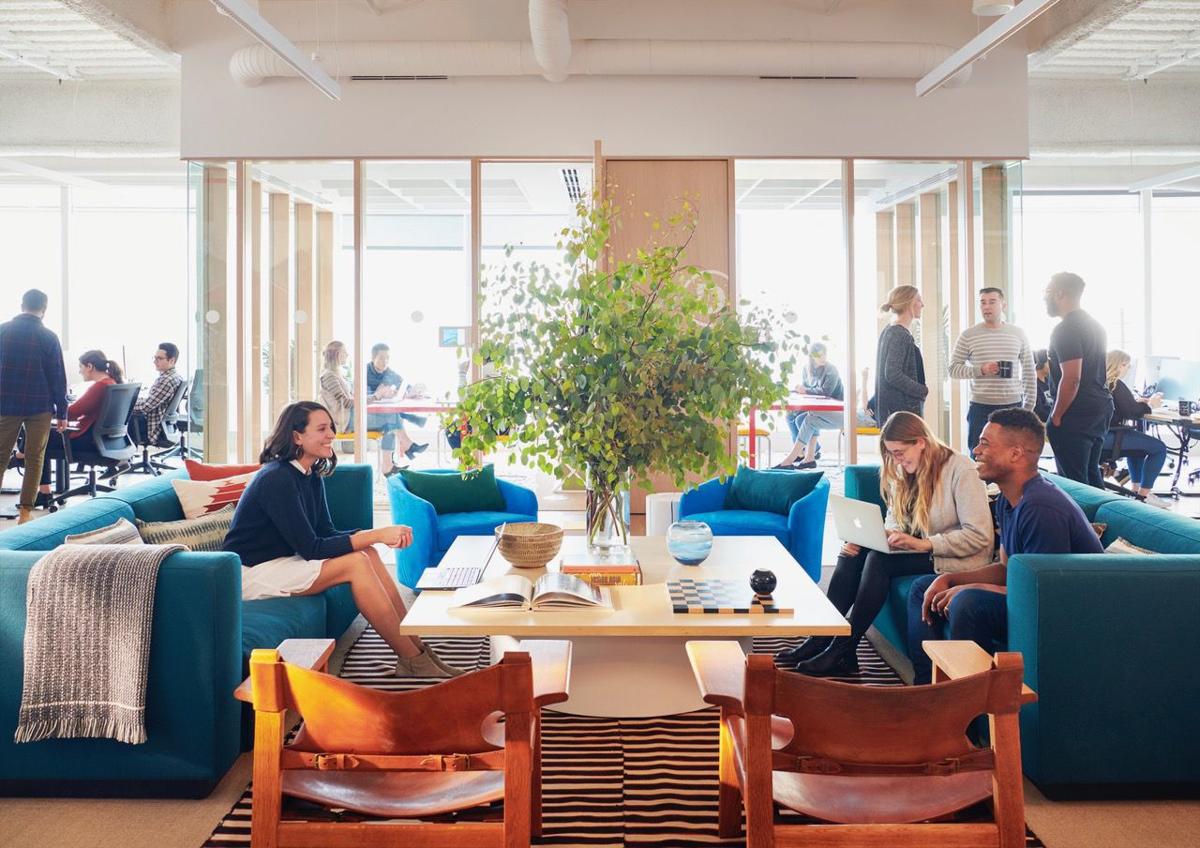 The global office-sharing company WeWork is coming to St. Louis, and has signed a lease for 60,000 square feet in the city's tallest high-rise.
WeWork will occupy the entire 22nd and 23rd floors of One Metropolitan Square, a 43-story, 1.5 million-square-foot tower in downtown St. Louis.
The deal was announced Wednesday by real estate firm JLL, which represented the building's owner, 601W Cos., in the deal. David Steinbach, managing director of JLL, said the building's ownership went to great lengths to refresh the building and position it to attract tenants like WeWork, spending $2.5 million on renovations in recent years.
Recent updates include a food hall and a 28-by-10-foot media wall in the lobby. There are plans to add a lounge with game tables and a bar on the 42nd floor.
With the addition of WeWork, Steinbach said the One Metropolitan Square building's occupancy is nearing 90%. Steinbach said the building's largest tenant is a law firm, Bryan Cave Leighton Paisner, which occupies over 200,000 square feet in the building.
Steinbach said JLL expects WeWork to move into the building by the end of the year.
On its website WeWork lists a private office at One Metropolitan Square starting at $480 per month. It cites amenities such as conference rooms, soundproofed phone booths and micro-roasted coffee.
WeWork opened its doors in 2010 in New York City, and today has 527,000 memberships, and locations in 111 cities and 29 countries, according to the documents filed with the SEC.
WeWork did not provide additional comment on the announcement.
Daily updates on the latest news in the St. Louis business community.