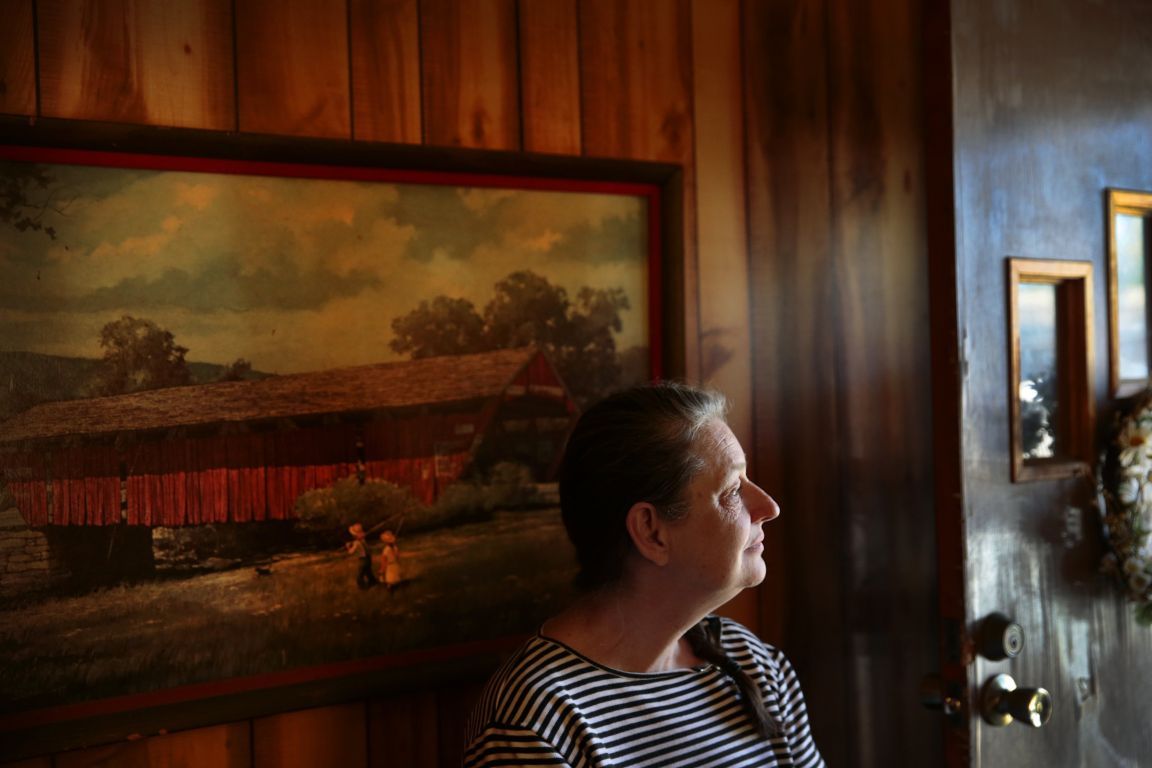 Since the end of 2014, a Las Vegas-based debt collection firm has filed more than a thousand lawsuits against St. Louis area residents, claiming that they still owed money for treatment performed years ago at SSM Health emergency rooms.
The wave of lawsuits brought by CP Medical LLC, which even sued the pastor of a local Catholic church, has left many former SSM patients confused about their financial obligations and fearful of the legal consequences, which can include garnished wages and the seizure of money in bank accounts.
A Post-Dispatch analysis found that CP Medical has filed at least 1,078 lawsuits in St. Louis, St. Louis County and St. Charles County between Dec. 2, 2014, and March 10, 2016. After reviewing all the lawsuits, the newspaper found that 99 percent of the cases involved debt that originated from ER treatment at an SSM hospital.
"I hardly ever see medical debt in St. Louis," Swearingen said. Although aggressive collection practices are common in other regions of the U.S., it "may be a new trend" in St. Louis, he said.
The fact that the lawsuits are directed at those treated at hospitals owned by SSM, a Creve Coeur-based Catholic and nonprofit health system, is surprising to some legal health experts, given its charitable mission to provide care to all regardless of their ability to pay.
But the litigation isn't being done on behalf of SSM Health or business partner Schumacher Clinical Partners, a for-profit firm that runs many of its local emergency rooms.
CP Medical LLC is one of several affiliates of Duluth, Ga.-based Capio Partners LLC, one of the nation's leading medical debt collection companies.
During the last five years, Capio and its affiliated companies have purchased more than 19 million accounts across the country with a face value of more than $17 billion, according to its website.
SSM executives said they were unaware of the suits until the Post-Dispatch's inquiries.
Schumacher said litigation is common after a debt sale. The for-profit company declined to disclose how much debt it sold to Capio from ER treatment at SSM facilities.
How Capio got that debt is the result of outsourced medical services, and blurring lines between for-profit and nonprofit operations.
Capio, founded in 2008 by veteran collection agent Jim Richards, brags about a "philosophy of Complaintless Collections" on its website. An Atlanta Journal-Constitution investigation in 2011 found the company has been sued 15 times in federal court alleging violations of the Fair Debt Collection Practices Act. The company declined several requests by the Post-Dispatch for comment.
OUTSOURCED MEDICINE
In the summer of 2012, Latonya Harris was working a minimum wage job and had no health insurance. When Harris struggled to breathe because of complications from asthma, her mother rushed her to St. Mary's Hospital in Richmond Heights, the hospital closest to their red brick home in St. Louis.
Now Harris is being sued in a complaint filed Jan. 18 in St. Louis Circuit Court for $1,956.
"I knew I had to have a bill, but I thought they'd try to work with you," she said. She was willing to pay but was hoping to work out a payment plan. She couldn't afford the whole amount upfront, but that's what the bill collector kept asking for, she said.
"I still don't understand it completely," Harris said. "I came back to get medicine because I couldn't breathe, and now I'm getting sued for it."
What Harris didn't know is that St. Mary's emergency room isn't run by the hospital but by a contractor.
Concerned about the rising cost and complexities needed to staff emergency rooms, SSM made the decision in 2008 to contract out most of its ERs to Lafayette, La.-based Schumacher Clinical Partners. Today, Schumacher runs all of SSM's local emergency rooms except those at Cardinal Glennon Children's Hospital and St. Louis University Hospital. Many of the area's other local hospitals also outsource emergency services, but none uses Schumacher.
It's a common practice in the industry, but some legal experts say the nonprofit hospitals are exposing their most vulnerable patients, who are poor or uninsured, to potentially aggressive collection practices even when those patients would otherwise be eligible for discounts or charity care. It's these patients who often turn to the ER for medical care.
"You've got to think, especially for a hospital that is not only a nonprofit but supposedly a Catholic hospital, to be letting this happen in their community is appalling," said Chi Chi Wu, an attorney for the Boston-based National Consumer Law Center.
In exchange for a tax-exempt status, nonprofit hospitals are expected, and required, by at least the Internal Revenue Service, to provide financial assistance to the poor and uninsured. The IRS does not specify how much charity care or financial assistance tax-exempt hospitals should provide.
On Jan. 10, 2014, Schumacher sold its unpaid ER bills to Capio Funding LLC, according to many exhibits contained in the lawsuits.
In an interview this month, a Schumacher representative said the company makes repeated attempts to contact the patient to collect some payment before the debt is sold.
"Those accounts are on average like over 800 days old, so they're really, really old, where the patient has more than likely ignored our efforts to try to get in touch with them," said Keith Cantrell, chief revenue officer with Schumacher.
He declined to say how much debt was sold to Capio.
On average, debt buyers paid 5 cents for each dollar of medical debt purchased in 2008, the study found.
Brown said buyers such as Capio purchase medical debt in bulk for a specific price, and anything they can collect over that is a profit for them.
CAN CP PROVE DEBT?
Cathleen Schmidt was sued in November over a disputed $1,183 bill for care provided at St. Mary's Hospital in 2011 when she was very ill from the flu.
Countless letters and calls came from a debt collector after her visit to the emergency room. The St. Louis woman was confused about owing any money because she was uninsured and a doctor said she wouldn't be billed.
Meanwhile, the price of the visit kept increasing on the bills the debt collectors sent her, leaving her even more confused, according to Schmidt. When she called the debt collector, the representatives couldn't even tell her who they were collecting for.
Once she found out from her lawyer that the bills stemmed from a visit to St. Mary's, she called to obtain her records to figure out the cost of her visit. She said she filled out a form to get the information, but hospital officials said they couldn't process it without an exact date.
Unfortunately, it's a tale that's all too common for patients being sued over past medical debt, said Jessica Curtis, attorney with Community Catalyst, a Boston-based nonprofit focused on consumer advocacy in health care.
They get stuck between the debt collector and the provider. The debt collector doesn't have enough information, and sometimes the provider no longer has a record, she said.
By this time, Schmidt sought help from Legal Services, a nonprofit that provides legal representation to low-income individuals.
In counterclaims, Swearingen, her lawyer, pressed CP Medical to prove its allegations.
Accompanying many of the lawsuits are affidavits signed by a Kristen Reed, custodian of records for CP Medical.
In the affidavits, Reed claims she could testify in court that she is "personally familiar" with the accounts of the defendants, including Schmidt's.
That's untrue, Swearingen said in a counterclaim made in Schmidt's case. The lawyer claimed that Reed did not review any documents associated with Schmidt's case, or others, and calls her a "robo signor," or someone who signs affidavits without making sure they're accurate.
That's deceptive and misleading, Swearingen said. He said CP Medical overstates what they know as a "ploy" to secure default judgments against defendants.
The legal duel ended with a settlement in February. The terms can't be disclosed, but Schmidt said she was "very happy" with the resolution.
Schmidt's favorable outcome appears to be rare in these kinds of cases.
Many defendants don't even show up to court after they've received a summons out of fear of the consequences or the lack of resources to get to court or find a lawyer, Swearingen said.
The Post-Dispatch analysis of the 1,078 cases showed that a defendant had an attorney in only 17.
But if defendants don't show up, the case will likely end in a default judgment, paving the way for the debt buyer to come after bank accounts or garnish wages, he said.
That, of course, is what CP Medical is hoping for, Swearingen said.
"They're a default judgment machine," he said.
The best action someone can take is simply showing up to court to ask questions.
"If anybody stands in their way, they dismiss the case," Swearingen said. "Their business model is not to prove anything."
MISSION ACCOMPLISHED?
Even though SSM hospital employees and Schumacher employees work under the same roof, the two entities are held to different standards when it comes to helping patients financially.
The hospital itself is under a charitable obligation, but not the contractor, legal experts said.
"So that's the problem in this case, there is a middleman that is allowing them to skirt that requirement," Curtis, the health care advocate, said.
The contractor is not required by the same IRS rules as the hospital to maintain financial assistance policies and to only use extraordinary collection measures after making sure a patient is not eligible for assistance.
"The physician practice doesn't have to comply with the tax-exempt standards," Brown, the Georgia State law professor, said of the contractor.
However, Schumacher said it matches the charity care or financial assistance its hospital clients such as SSM provide patients. Cantrell, the Schumacher executive, said his company "wrote off" 542 accounts in 2015 worth a total of $583,000.
SSM declined to say how much revenue Schumacher handles in the ER. Schumacher did not respond to a request for comment on this question.
But there may be a gap in who's getting help because of how that information is relayed between the two organizations.
Karen Rewerts, chief financial officer for SSM Health, said the burden is on the patients to tell Schumacher when they've received financial help from SSM so Schumacher can match it.
Said Cantrell: "When we're informed, we're absolutely matching what they (SSM) do."
But after the Post-Dispatch asked about the flurry of CP Medical lawsuits, Rewerts and Cantrell said they would re-examine their procedures. SSM said it plans to devise a way where it can inform Schumacher directly of the patients that received financial help from SSM instead of relying on patients to share that information.
"It's possible somebody fell through the cracks," Rewerts said. "If we didn't make it right, we'll make it right between our organizations."
Still, the aggressive collection activity by Capio seems at odds with SSM's own billing and collecting policies.
By its own account, SSM's own public policies says it provides care to all persons in need "regardless of their ability to pay."
"All billing and collection policies and practices will reflect the mission and values of SSM Health, including our special concern for people who are poor and vulnerable," SSM's policies say.
SSM said it will not initiate any extraordinary collection actions without first making "reasonable efforts" to determine whether the patient is eligible for financial assistance.
And SSM says it will only take legal action against individuals on a case-by-case review and only when it is clear that the patient has income or assets to pay the bill.
Even though SSM says it will not force the sale or foreclosure of a patient's home, it may place a lien against the home, garnish a patient's wages or obtain payment from bank accounts or other assets.
Any legal action, however, requires the approval of the director of the patient service center. According to electronic court filings in Missouri, SSM Health was listed as a plaintiff in six cases.
Schumacher says Capio uses a computer algorithm to determine which patients have the means to pay before bringing a patient to court for an overdue bill.
"They don't just blanket-sue anyone, so I don't want you to have the impression that we're out suing people erroneously without vetting through the accounts," Cantrell said.
The algorithm, however, didn't miss the Rev. Jack Siefert of St. Mary Magdalen Catholic Church in Brentwood. Archdiocese of St. Louis officials said Siefert would not comment on the suit.
Siefert was sued for $1,183 on Aug. 31, 2015, for services performed at St. Mary's ER on Sept. 4, 2011. Attorney Phil Graham represented Siefert, and the case was dismissed on Nov. 24, 2015.
Siefert and other archdiocesan priests do have health care coverage and are responsible for copays, said Gabe Jones, spokesman for the St. Louis Archdiocese. Jones said the priests do make a modest salary.
NONPROFIT AT RISK?
The discrepancy between the way Schumacher and SSM handled medical debt could raise questions about SSM's nonprofit status, according to advocates.
If the contractor does not adopt the hospital's financial assistance policies, that puts SSM on shakier legal ground with regard to meeting the criteria for a federal tax exemption, Curtis said.
One of the requirements to run a tax-exempt hospital in the eyes of the IRS is to operate an emergency room open to all.
Brown, the law professor, agreed.
"If the hospital outsources its emergency room care to a third party and doesn't cover that party with its financial assistance policy, it cannot say that it operates an emergency room open to all, which is one of the factors required by the IRS to qualify for tax-exempt status," she said.
The differences also raise a moral question for Brown.
"It still is a terrible thing to happen at a nonprofit Catholic, charitable hospital, that probably has in its mission statement to serve the indigent and the poor, and then they come to the hospital and get financially ruined by their contractor," she said.
Walker Moskop and Blythe Bernhard of the Post-Dispatch contributed to this report.
Samantha Liss • 314-340-8017
@samanthann on Twitter