Aging fleets of buses and other diesel-powered vehicles across Missouri may now have some help swapping in newer replacements with lower emissions.
That's because the bulk of the state's $41.1 million from the Volkswagen emissions scandal will be put toward replacing vehicles, the Missouri Department of Natural Resources announced this week.
After months of deliberation and weighing public input, the agency released a plan Monday to guide use of the funds. In estimates rounded to the nearest million dollars, the DNR said efforts to replace school buses will get the biggest chunk of the money —a $12 million slice that could grow to up to $18 million — although pools of funding will be spread out across eight programs in total, covering a wide range of other vehicle replacement initiatives.
Those initiatives will enable application-based upgrades through matching and cost-sharing disbursements of the money within a 10-year period. Besides school buses, other eligible vehicles include government and nongovernment trucks; transit and shuttle buses; locomotives, ferries and towboats; and airport and cargo equipment.
Only about $6 million of the total is not expected to help replace vehicles, with that amount designated for electric vehicle charging stations.
Missouri's share of Volkswagen's $14 billion overall settlement was based on the 7,500 vehicles in the state that the company equipped with "defeat device" software to cheat during emissions testing. Individual states had discretion about how to use their cut of the money, though it broadly needed to address "mobile sources" of air pollutants tied to respiratory health problems, such as nitrogen oxide.
"Through the public process, we asked ... 'What makes sense for us? Where do we want to prioritize?'" said Darcy Bybee, the director of the DNR's Air Pollution Control Program, adding that more than 400 comments were received on the agency's draft plans.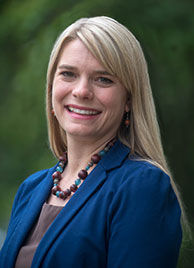 The DNR states that its top goal, overall, was to efficiently cut down on nitrogen oxide emissions, and that "most award categories will have competitive scoring of applications based on how cost effectively the project reduces (nitrogen oxide) emissions."
The agency's spending guidelines state that "the amounts planned for each category may change based on the number and types of projects applicants submit."
"Maximum funding that could be available to the award category for school buses is $18 million, the maximum for government trucks is $12 million, and the maximum for transit and shuttle buses is $10 million," the DNR's summary added.
Although there was less popular support for projects targeting locomotive, marine, airport and cargo vehicle categories, data used by the DNR show they can have some of the largest nitrogen oxide emissions footprints, meaning that the "smaller funding allocations for these award categories could still result in comparatively large emission reductions."
Although the selected vehicle replacement programs will generally be based on matching and cost sharing, Bybee said that the program's first year would include a round of funding opportunities for economically disadvantaged school districts, where 100 percent of costs for new school buses would be covered.
School bus replacement applications, she said, are decided through a lottery system, as long as certain minimum requirements — such as the age of vehicles in question — are met. While other vehicle categories have funding limitations for different regions of the state, applications for school bus replacement are not restricted geographically.
"We're trying to get at a lot of different goals," Bybee said. "There's a really wide swath of folks that we're hoping will take advantage of participating in the program."