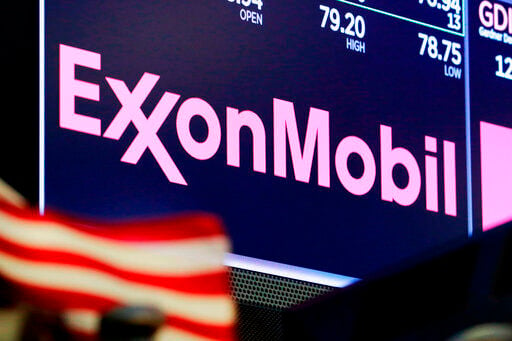 Big Oil is used to severe scoldings from government agencies or environmental activists, but the latest reprimand came from its own shareholders.
The recent vote to oust three Exxon Mobil directors was remarkable. A small hedge fund, owning just 0.02% of the oil giant's shares, managed to win over giant institutional investors with its argument that Exxon Mobil was responding too slowly to the challenges posed by climate change.
Some pundits see a victory for woke capitalism, the notion that business needs to be more active on social and environmental issues, but they miss the point. This fight wasn't about being woke, it was about capitalists holding other capitalists responsible for results.
Engine No. 1, the small fund that campaigned for board representation, wasn't trying to get Exxon Mobil out of the oil and gas business. In fact, two of its three successful nominees have extensive oil industry experience.
Rather, it argued that Exxon Mobil was destroying shareholder value by investing in unproductive assets. It said the company should explore investments in renewable energy alongside its traditional business. It pointed out that a 10-year investment in Exxon Mobil would have lost money while broad market indexes more than tripled.
The latter point was Engine No. 1's strongest argument. If Exxon Mobil wasn't delivering results, and was even underperforming other major oil companies, why should investors trust the incumbent board to turn things around?
"It's much easier to convince investors of the need for change if they're not seeing results," said Todd Gormley, a finance professor at Washington University's Olin Business School. "The hedge fund was merely saying that the right thing to do going forward is to prepare for a decline in the demand for oil and start diversifying away from it."
Charles Elson, who holds a chair in corporate governance at the University of Delaware, said Exxon Mobil's management apparently overestimated its support among shareholders. "This sort of thing should have been negotiated," he said. "Some sort of compromise should have been worked out."
While the new directors hold only one-fourth of the seats on a 12-member board, they'll have an outsized influence. "The other directors would ignore them at their own peril, because investors have spoken about what needs to be done," Gormley said.
Still, the board meetings won't necessarily be fractious. Elson has been an activist-nominated director a couple of times, including at restaurant owner Bob Evans Farms, and he didn't feel like he was on an opposing team.
"What you're doing is introducing a different viewpoint to the board," Elson said. "If that viewpoint is exposed in a polite but assertive fashion, they can bring about change."
Judging from Engine No. 1's campaign materials, change will mean fewer investments in expensive projects that only pay off if oil prices rise. It also will mean reducing Exxon Mobil's carbon footprint.
The new directors also may take a fresh look at executive pay. In one presentation, Engine No. 1 points out that Chief Executive Darren Woods earned $75 million in the last four years, while shareholders lost money.
Shareholder activism is nothing new. Activist investors have been targeting underperforming companies for years, and research shows that they tend to generate positive returns when they do so.
In the public eye, the Exxon Mobil vote took on a green tint because the target was a prominent fossil fuel company. The company and its board, though, weren't really being criticized for being insufficiently woke. They were being criticized for being bad capitalists.