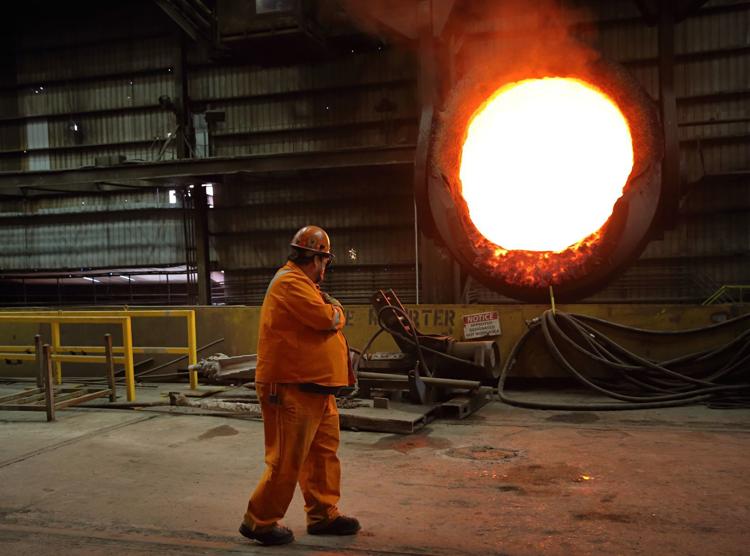 Having a "tariff man" in the White House proved to be a good thing for several hundred Granite City Steel workers.
They got their jobs back after the U.S. Steel plant restarted following President Donald Trump's tariffs on imported steel that drove up the price enough to justify more domestic production.
The plant nearly idled in late 2015 amid low prices for steel and other commodities, including oil. The domestic oil and gas industry made up a sizable chunk of the plant's customers.
Now, though, it is back up to full capacity with about 1,500 workers. The blast furnaces have restarted and the suburb in Metro East where life has revolved around the steel plant for generations is back in business.
The steelworkers union inked a new contract last month that will amount to a 14 percent pay increase through 2022.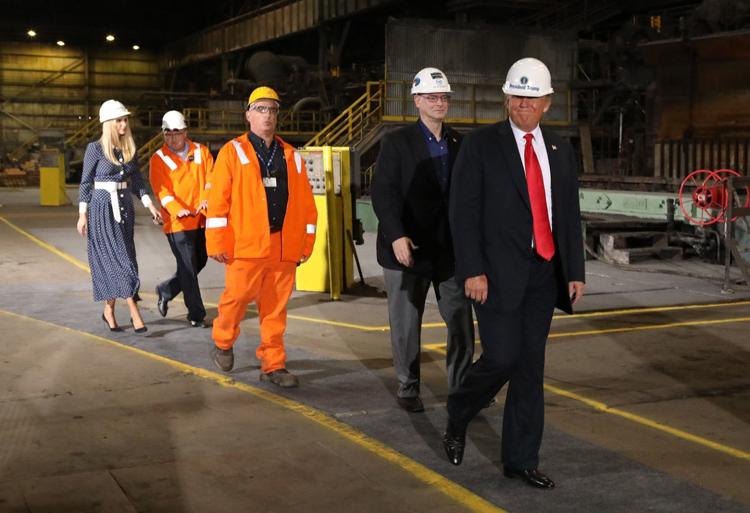 President Trump visited the plant in July and used it to tout the benefits of his tariffs in a campaign-style rally that also included Metro east GOP Congressmen who faced Democratic Party challengers in the November election. All three Republicans held their seats in Metro East.  
But the tariffs have hit other industries, particularly buyers of steel, which make up a larger, if less visible, number of jobs and companies both here and domestically. The region's farmers, too, have been hit by retaliatory tariffs on soybeans from China.
The business news you need
With a weekly newsletter looking back at local history.