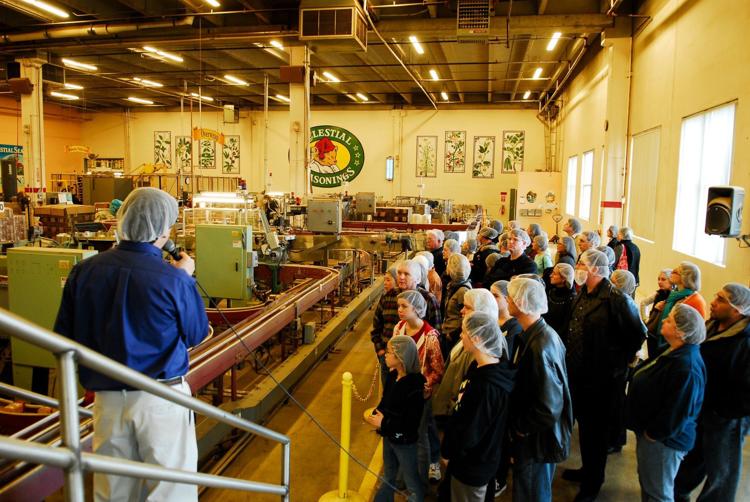 In 1969 Mo Siegel was handpicking wild herbs from the Rocky Mountains in Colorado and turning them into teas he sold to health food stores in hand-sewn, muslin bags. Today that hobby-turned-business sources the ingredients for more than 100 teas in 35 nations and produces the equivalent of 1.2 billion cups of tea from the one factory in Boulder, Colo.
Certainly the 2 million-plus visitors that have taken this tour recall the sensation when, as part of the tour, they are escorted into the "mint room" where bags of the mint leaves used in various tea flavors are stored. Some make a hasty retreat back to the plant floor, while others marvel at the powerful scent, which is just one of many tourgoers experience as they pass along the factory floor.
The lobby features the artwork of the most popular Celestial tea box illustrations.