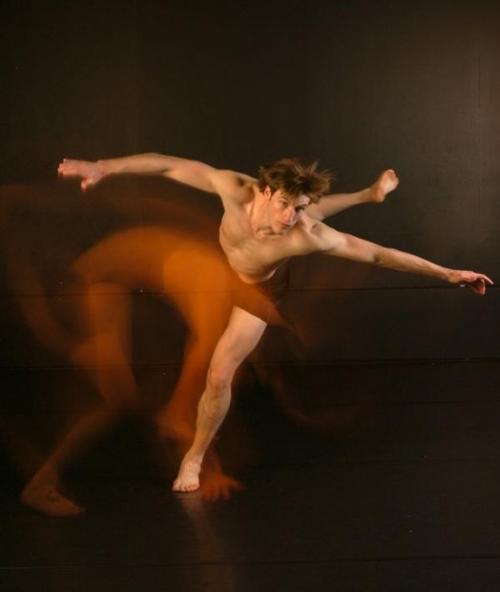 Choreography is the art of coordinating bodies, space and motion to create images that live on in the mind long after they've vanished from the stage. The length of a dance is far less important than its impact. But can true artistry be achieved in only a minute?
That's the challenge posed to 60 choreographers, most of them St. Louis-based, who are contributing to "60x60 Dance," an event Sunday at the Sheldon Concert Hall. Co-presented by the Sheldon and the HEARding Cats Collective, the concert will consist of 60 pieces, each a minute long and set to the music of a different composer. Among the participating dancers will be Hettie Barnhill, a St. Louis native and member of the cast of the Tony Award-winning Broadway musical "Fela!"
"60x60 Dance" is part of an arts project created by New York-based composer Robert Voisey, who has a longstanding relationship with HEARding Cats organizers. Voisey culled the music, which reflects a wide range of styles, from more than 600 national and international submissions. But the choreographers were selected through an open call, says Ryan Harris, producer with HEARding Cats.
"Most of what HEARding Cats does is music presentation," Harris says. "But we do collaborate a lot with dance, poetry and performance art. Essentially, what we do is try to empower creative people, who are doing adventurous art and music, to create something new."
Harris says the organization, which was founded last year by the husband-and-wife team of Rich O'Donnell and Anna Lum along with Mike Murphy and Harris, derived its name from the idea that "you can't herd a cat, and you can't tell an artist what to do. They're going to do what they do."
A different edition of "60x60 Dance" was presented last year at the Mad Art Gallery. That performance was sold out, attracting more than 100 people and indicating that a move to a larger venue might be justified. The Sheldon has a capacity of about 700 people.
"The mission of the 60x60 project is to expose the greatest number of working artists to the greatest audience possible," Harris says.
In a review of a "60x60 Dance" performance in 2008 in the Winter Garden of New York's World Financial Center, the New York Times wrote that "making work that's interesting to watch for a minute sounds easy, but it doesn't allow much time to convey a style, an aesthetic, an atmosphere."
But some of the best art is created when new ideas are explored and limitations are transcended.
"What's most important to us is producing something high-quality and adventurous," Harris says.