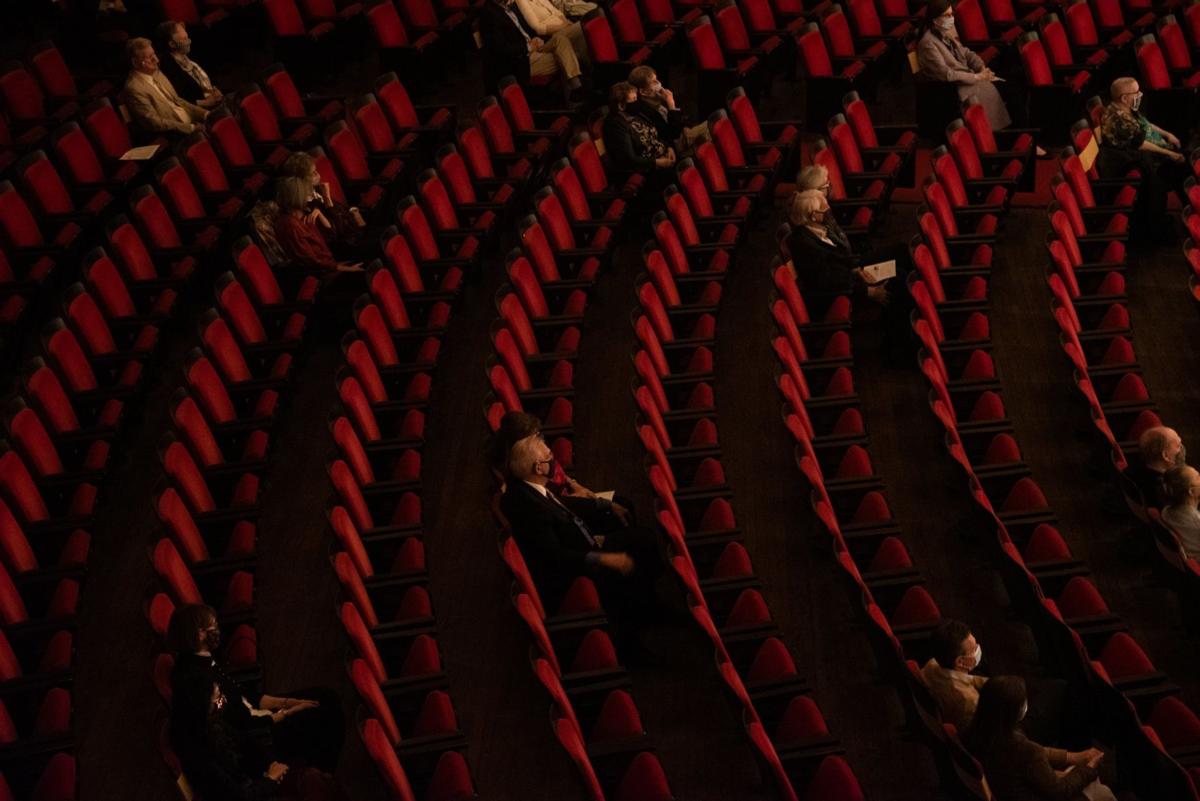 Sixteen St. Louis arts organizations and venues have banded together to require proof of full COVID-19 vaccination or a recent negative test to attend or participate in indoor events. The policy, announced Wednesday, covers patrons, artists, staff and volunteers.
The groups and venues adopting the requirement:
• St. Louis Symphony Orchestra
• Bach Society of St. Louis
• Kranzberg Arts Foundation
• Modern American Dance Company (MADCO)
• Opera Theatre of St. Louis
• Repertory Theatre of St. Louis
• Sheldon Concert Hall & Art Galleries
• St. Louis Shakespeare Festival
• St. Louis Speakers Series
Policies may vary slightly at each venue, so patrons and participants would do well to check for specifics before attending or participating in events.
At Powell Hall, for example, a photo ID and either a physical vaccination card or a photo of the card are required. The unvaccinated and children under 12 will have to provide proof a negative RT-PCR test taken within 72 hours of the performance start time, or a negative antigen test taken within 24 hours of the performance start time.
In some cases, the policies go into effect on different dates. The SLSO's, for example, begins Sept. 13. At Stages, it's Sept. 24. Again, it's best to check with each organization when making plans to attend.
Patrons also are required to wear face masks unless they are eating or drinking.
A number of St. Louis-area establishments have enacted vaccination policies in recent weeks, including Delmar Hall, the Factory, Hollywood Casino Amphitheatre, Off Broadway, the Pageant and others.
"St. Louis has one of the nation's most diverse and vibrant arts (communities), and we look forward to welcoming audiences back to our spaces safely," SLSO president and CEO Marie-Hélène Bernard said in a statement. "I am grateful to my colleagues who agree that our institutions must take the necessary steps to protect our community, patrons, staff, and artists as we gather for live performances and events. While our offerings are unique, all of our area arts organizations share a commitment to strengthen our communities through the arts — and to do so in the safest way possible."