Alfred Hitchcock's "North by Northwest" has been widely recognized as one of the most thrilling films ever made, featuring Cary Grant as a victim of mistaken identity who struggles to avoid being killed as he intermittently romances Eva Marie Saint.
But a lesser-known Hitchcock spy flick with a strikingly similar plot set the template for adventure on the run: "The 39 Steps."
Made in England early in the director's career, "The 39 Steps" is considered a classic in its own right. And that 1935 film, along with the novel by John Buchan on which it was based, is the inspiration for a comic play running through April 10 in a Repertory Theatre of St. Louis production.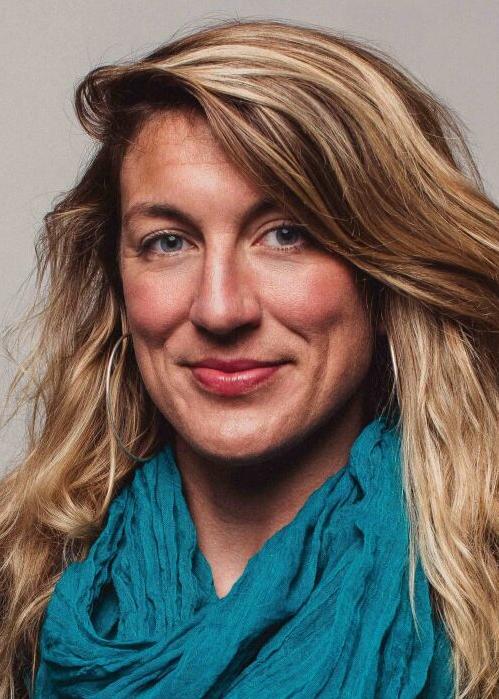 Director Kate Bergstrom says that playwright Patrick Barlow's take on the material "is and isn't" in line with the Hitchcock version. As in the film, the action revolves around the heroic Richard Hannay (played onstage by Ryan Colbert).
"It's a satire of the original film, and the book before that," Bergstrom says. "But it's also its own, sort of magical, romp about love and bravery and togetherness. It's about four people who ultimately end up needing each other to succeed and thrive."
Although the cast consists of just four actors, the play features more than 150 characters. Bergstrom says working out the details was a challenge that the production has met.
"Each very different role has a very different look, and style, and feel, and tone," she says. "So each role is doing something very unique to propel the story forward. But we don't hide that these are the same actors playing all the roles. It shows a sort of majesty, like an Olympian feat, on their part."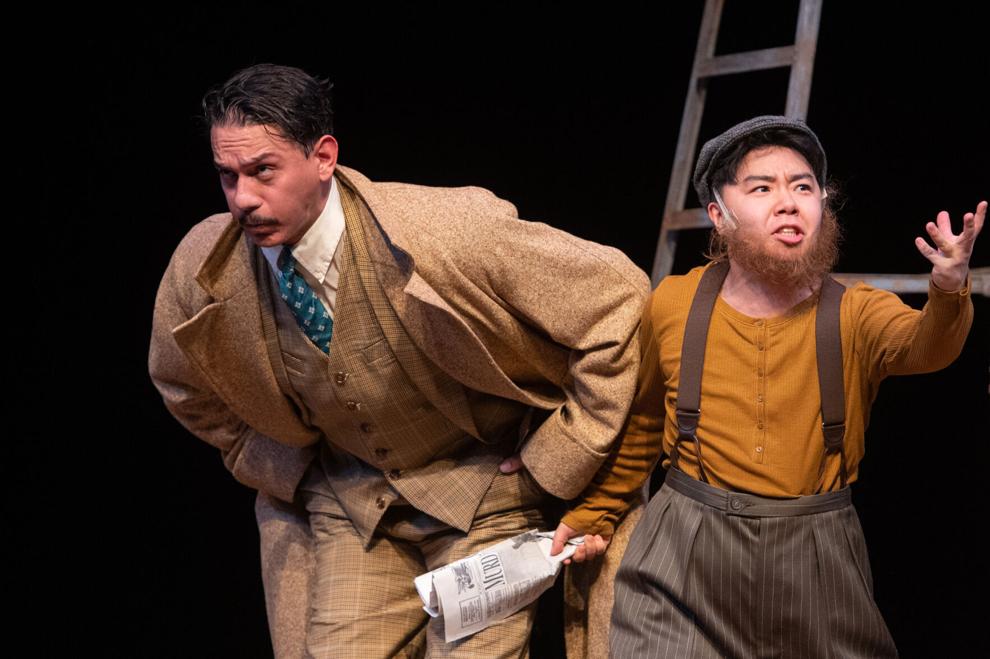 Watching the Hitchcock film was part of Bergstrom's creative process. Beyond its spy elements, she says, the film is "a reckoning with Hitchcock's views and excitement about marriage. It's also an antiwar piece."
Barlow's "39 Steps" has a reputation for being a freewheeling lark, spoofing not only the Hitchcock film but also other works by the master of suspense — including "Rear Window," "Vertigo" and, of course, "North by Northwest."
Bergstrom says that theatergoers can definitely anticipate a fun experience. But the production also reflects contemporary sensibilities.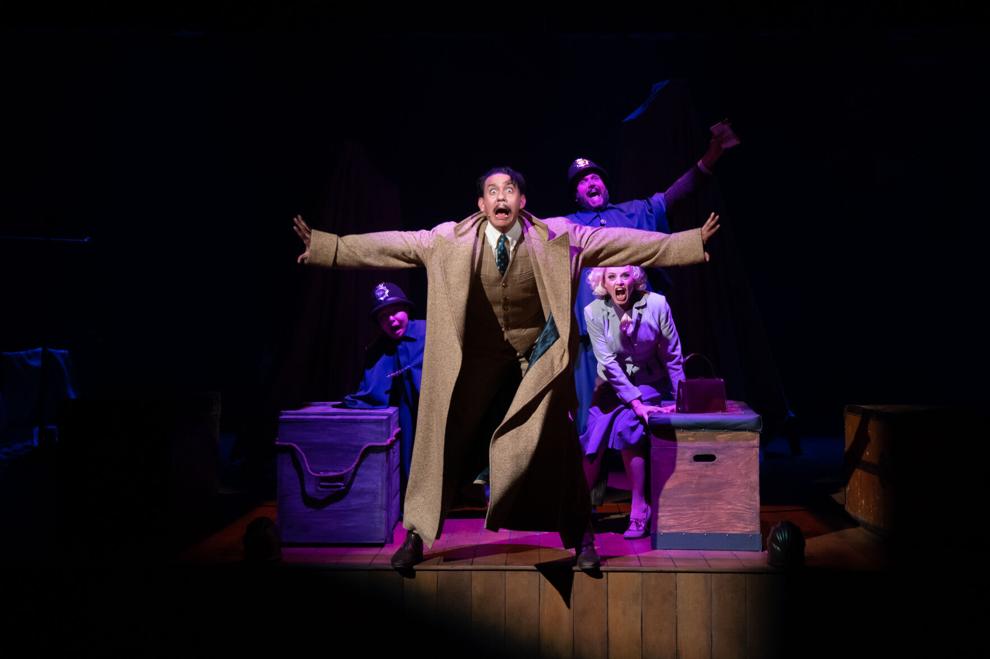 "Our version has emphasized a sense of power, and equality, and equity among the different bodies onstage," she says. "Particularly emphasizing the potential power in the female role, which has in the past been portrayed as a trope or a caricature.
"The goal with our production is to see these different women as partners for Hannay," Bergstrom says. "And as full and witty and wonderful people."
What "The 39 Steps" • When March 25-April 10; performance times vary • Where Loretto-Hilton Center for the Performing Arts, 130 Edgar Road, Webster Groves • How much $25-$85; proof of COVID-19 vaccination or negative test required • More info repstl.org
Editor's note: An earlier version of this article misidentified Alfred Hitchcock's "North by Northwest."