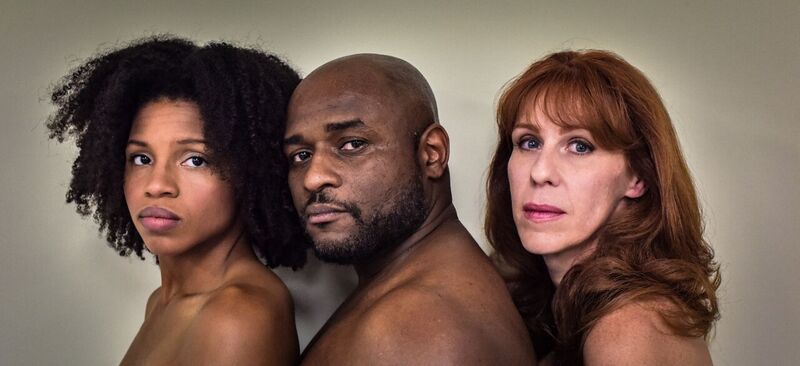 In 1888, Swedish playwright August Strindberg wrote the searing "Miss Julie," a story of class and sexual struggle that remains a masterpiece of naturalistic theater.
In 2014, Pittsburgh playwright Mark Clayton Southers wrote "Miss Julie, Clarissa and John," a drastically revised adaptation in which conflicts of class and sexual authority are amplified by race. In March, it opened to great reviews at the Pittsburgh Playwrights Theatre Company, which Southers founded in 2003. Now it debuts here, the opening production in the Black Rep's 40th anniversary season.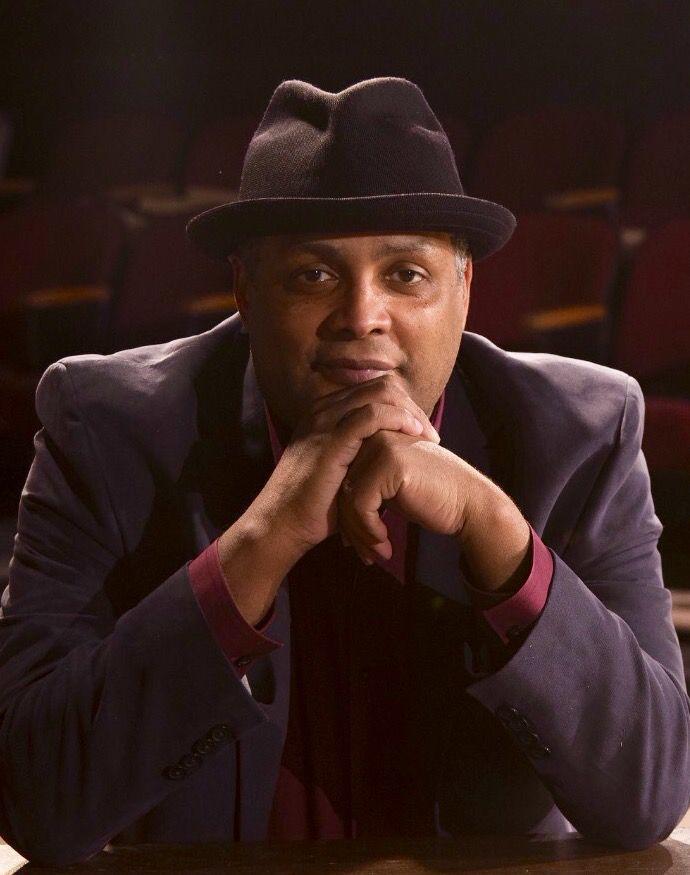 The two plays have a lot in common. Both take place in the kitchen at a great house in 1888 — one at the estate of a Swedish count, the other on a Virginia plantation. Both have three characters: Miss Julie, the privileged, headstrong daughter of the master, a servant with a top position in the household (a valet called Jean by Strindberg, a butler called John by Southers), and a cook (Strindberg's Christine, or Kristin, is Southers' Clarissa). The two servants have been involved romantically for some time. But on the night when the play takes place, Miss Julie disastrously decides that she wants the man for herself.
Southers is not the first playwright to see the possibilities of adaptation. Versions of "Miss Julie" have been staged in Moscow, London, Cape Town and elsewhere. In fact, it was such an adaptation, in Dublin, that brought "Miss Julie" to Southers' attention in the first place.
"I saw 'Miss Julie' at an Irish theater festival," recalls the playwright, 54. "I had never even read it! This was an adaptation by (Irish playwright) Frank McGuinness. Until then, I did not even know you could adapt other people's plays. But that's a big thing in Europe, and I watched the play with that in mind."
It might seem strange that he took so long to discover "Miss Julie," a foundation stone of modern drama. But he's an exception to a lot of rules.
"I have no formal training in theater," explains Southers, not only a playwright but a director, producer and scenic designer. To hear him tell it, his trajectory changed almost by accident.
Originally a photographer and then a steelworker, Southers had been hired by another theater company to take pictures of its shows. At a rehearsal, the director asked him to sit in for an actor who wasn't there and read his role.
The next thing he knew, he'd been cast in a play, and his career took off in a new direction. Southers, his wife, Neicy, and their children live in Pittsburgh's Hill District, the historic African-American neighborhood where the late playwright August Wilson grew up and where most of his plays are set. Pittsburgh Playwrights is one of the few theaters to have staged all the plays in Wilson's Pittsburgh Cycle; the Black Rep is another.
As soon as he saw the Dublin production, "I thought, I could easily see this take place on a plantation," Southers says. Although he kept the kitchen setting and the character structure of Strindberg's play, he also "added a few twists." In particular, he enlarged the role of the cook considerably, making Clarissa "fully fleshed out. In some ways, the play is really about her." He also introduced an unseen fourth character, always offstage but an influence on the others.
He also kept the original time, 1888. That's very important, says Andrea Frye, who directs the production here. (Frye, who has often acted with the Black Rep, conceived and directed its marvelous 2011 production of Shakespeare's "Pericles.") Southers' play, she says, "takes place somewhere between heaven and hell in the no-man's-land of post-Civil War Virginia."
At that time and place, the South during Reconstruction, Miss Julie and others of her class continue to assert their authority. But John, once a slave himself, and Clarissa, the daughter of a slave, are right there, part of a cultural shift of enormous consequence. The dynamics are changing before the characters' eyes (and before the audience's eyes, too).
"Miss Julie, Clarissa and John" considers many issues that remain consequential — sex and economics and class. Monteze Freeland, who directed the Pittsburgh premiere, sums it up: "This is a play about power. And about what happens when you aren't sure who has it." That's a question, Frye agrees, that we still struggle with today.
---
What "Miss Julie, Clarissa and John" • Where Washington University's Edison Theatre, 6465 Forsyth Boulevard • When Preview performances at 7 p.m. Wednesday and Thursday; opening at 8 p.m. Friday and running through Sept. 25 • How much $10-$40 • More info 314-534-3810; theblackrep.org