There's a reason why artist Randal Spangler has attended the Art Fair at Queeny Park for 41 out of the event's 42 years.
He likes the type of crowd it draws.
"The big street festivals can have 50,000 people walk by," says Spangler, a Kansas City-based artist who sells prints of his whimsical drawings depicting dragons and cats. "The Art Fair at Queeny Park has a much smaller crowd, but it draws people who truly love art."
Hundreds flock to the Greensfelder Recreation Center in Ballwin for the fair every year. Spangler attributes the fair's longstanding success to its community and intimacy.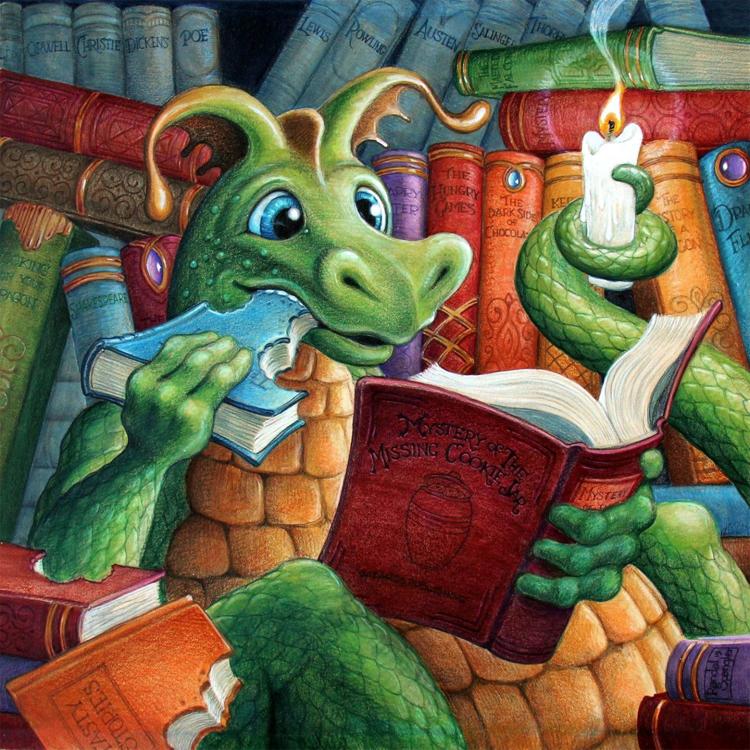 Event co-chair Maggie McCarthy has helped organize the fair with the Greater St. Louis Art Association for the past 10 years. The group also produces a version of the event in the spring.
McCarthy describes it as an event run by artists for artists. That's what makes it special, she says.
"We understand what the artists need to make them happy, and we understand what the patrons need and make them happy," McCarthy says.
Artists from Texas to Tennessee in 11 media categories are selected to sell their work at the fair. A professional jury process decides the 130 artists who have booths, so only the best make the cut, McCarthy says.
The art fair's organizers feel a real connection to the patrons and artists, she says. Artists with followings like Spangler and Bob Holloway, a mixed-media artist, also of Kansas City, are a part of what has made the Art Fair at Queeny Park one of the most long-standing in the region.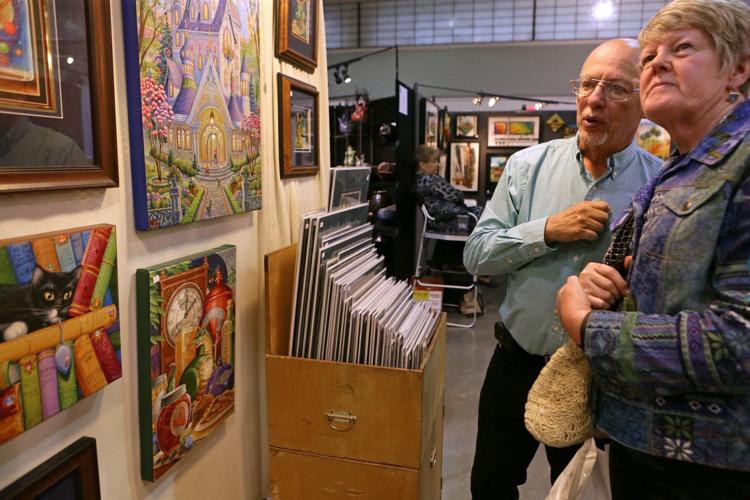 McCarthy says she cherishes the fair's sense of togetherness. The indoor setting allows artists and customers to mingle without fear of rain or St. Louis' characteristically stifling humidity.
Each artist's booth area creates its own little neighborhood. Artists can meet other artists and talk to customers about their processes.
"There's always a mix of artists, and there's always a new neighborhood," McCarthy says. "It's special — the artists and patrons feel real close to each other."
For all three days of the fair, visitors will find tastings from M&T Farms and Röbller Vineyard. Local musicians including Tommy Halloran and Hot String Soup will perform.
But it's not just the locally made cheese and music that attracts people each year, Spangler says.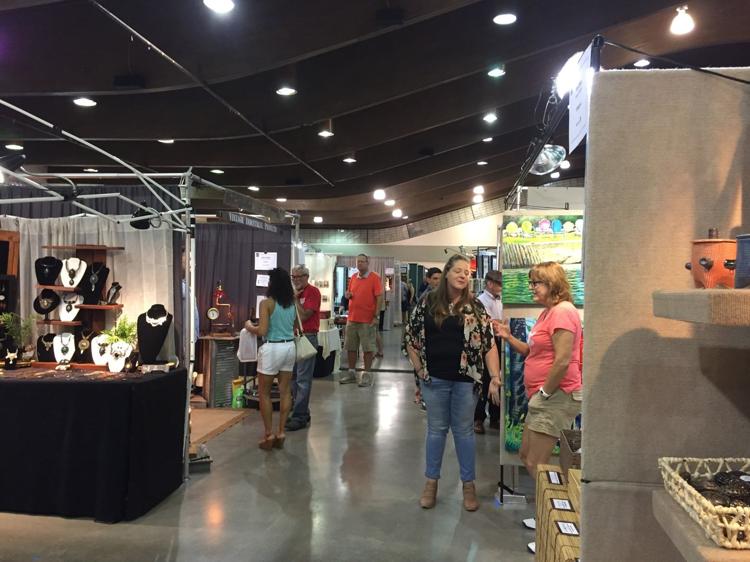 "The committee there is just amazing. They've always known how to do the right things."
On Sunday, the fair will host an art discovery session where children can go on a treasure hunt among the artists' booths. Proceeds from the event are used to fund scholarships for art majors in the area.
Spangler looks forward to another year at the fair.
"It's wonderful," Spangler says. "The quality of art there is just amazing. You walk in, and there's art everywhere. It's just a really nice environment."
What Art Fair at Queeny Park • When 5-9 p.m. Friday, 10 a.m.-6 p.m. Saturday, 11 a.m.-4 p.m. Sunday • Where Greensfelder Recreation Center, Queeny Park, 550 Weidman Road, Ballwin • How much $5 for entry all weekend, free for ages 18 and younger • More info Save $1 on admission at artfairatqueenypark.com