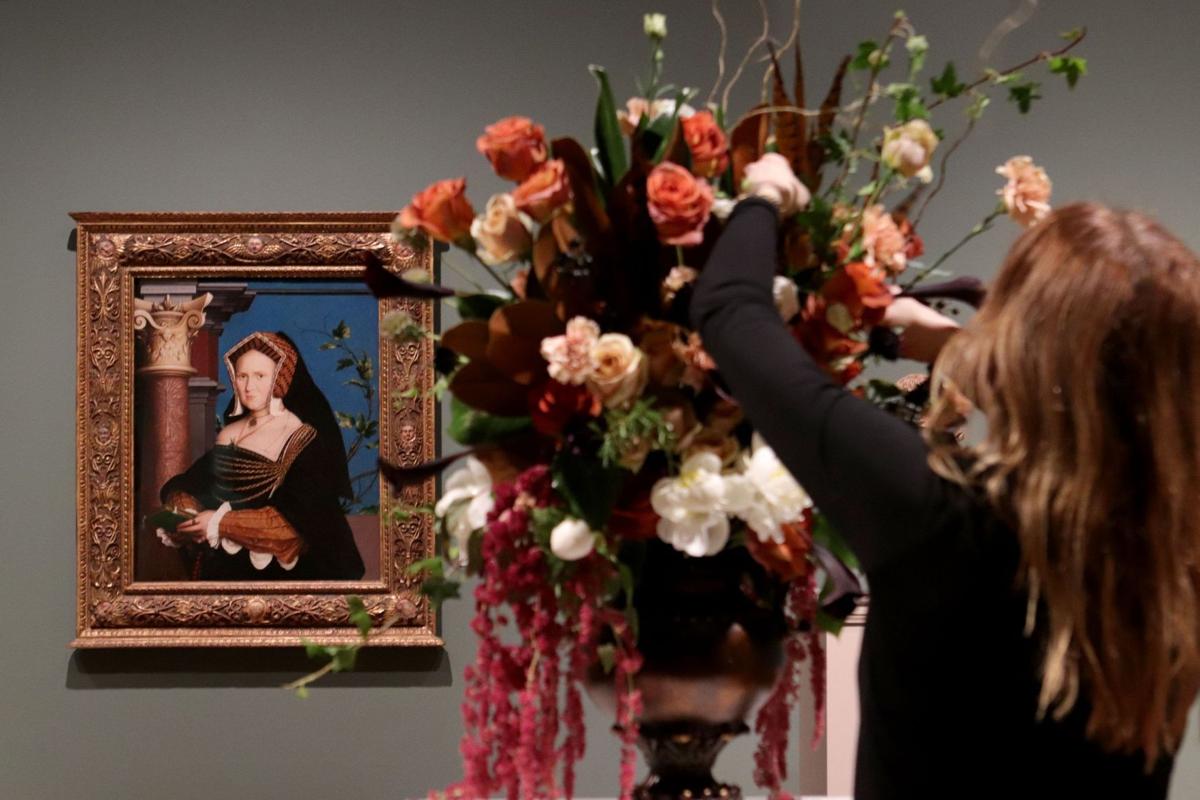 Fortunately, virtual floral arrangements stay fresh as long as you want them to. | No petals will be wilting alongside masterpieces this year at the St. Louis Art Museum's beloved "Art in Bloom." The annual celebration of flowers and art returns March 3 as a virtual festival that will run much longer than a weekend, with programming available through March 31.
Amanda Thompson Rundahl, the museum's director of learning and engagement, considers this an opportunity to explore flowers and art in new ways.
"We really thought long and hard about how we could find creative ways to bring audiences who we know really love 'Art in Bloom,'" Thompson Rundahl says. "Even though we would love to be able to have people have the in-person experience that we know they love, we think this will be a new experience that we hope people will enjoy."
Since the start of "Art in Bloom" in 2000, the museum has featured floral displays in its galleries, created by designers and inspired by artworks on display. Because of the COVID-19 pandemic, all programming this year will take place virtually.
Many of the events will give an inside look that goes beyond what viewers usually see in the museum's galleries. Floral designer Sara Ward, owner of Wildflowers in St. Louis, will discuss her process.
"(Ward) was given a work of art from the museum's collection to use as inspiration, as she would have if we were doing this in person," Thompson Rundahl says. "When she presents it virtually, she will talk about how she made her floral arrangement and demonstrate how she did it, which our visitors don't usually get to see."
Along with giving viewers behind-the-scenes experiences, shifting to virtual programming allowed the museum to venture beyond its walls to explore and appreciate nature.
"Another of the online programs is a virtual visit to Urban Buds in Dutchtown," Thompson Rundahl says. "We were able to tour the farm with proprietors Karen Davis and Miranda Duschack and have them talk about their sustainable practices and their urban farm in the city and what they're doing there."
Viewers can also immerse themselves in a specific work of art with the "Slow Art Experience." "Charles I" by Kehinde Wiley was chosen for this encounter because of its floral details.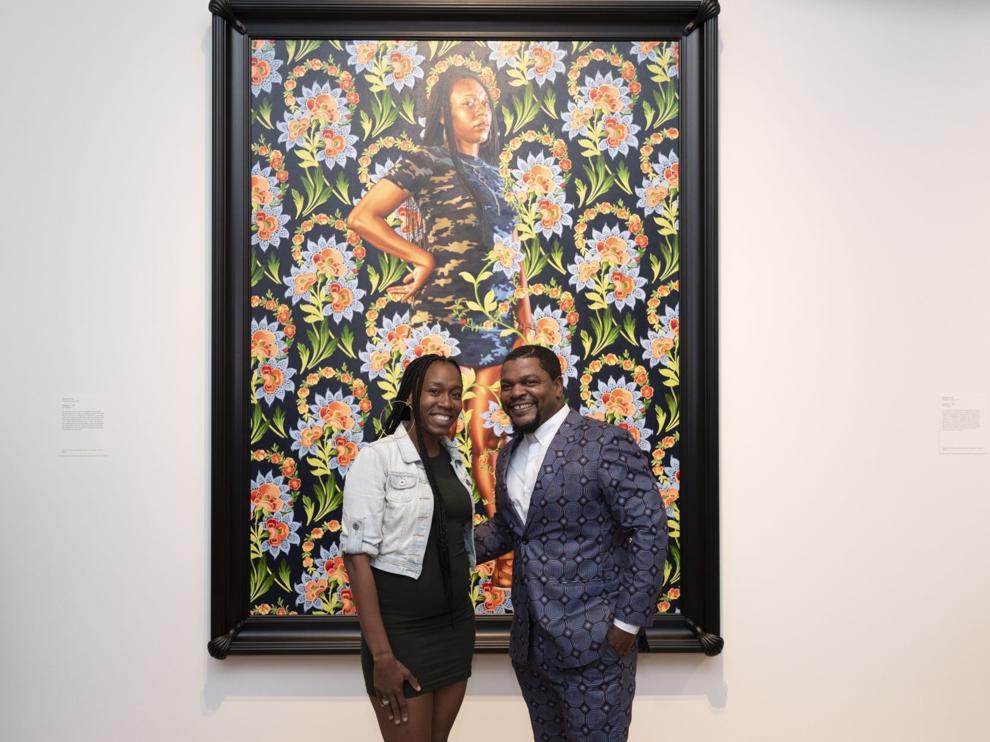 "This event invites people to spend five or six minutes looking very closely in a focused way virtually at a single work of art," Thompson Rundahl says. "In art museums, people spend a couple seconds looking at anything. So to really be mindful and take one's time to take in a work of art can promote clearing your mind and focus and attentiveness."
Most of the programs are prerecorded, but "Art Speaks" will be livestreamed at 11 a.m. March 5. Experts will speak on the use of floral design in Chinese ceramics. There will also be a question-and-answer period for viewers. The event will be recorded and available on demand afterward.
Additional events are scheduled for museum members.
"Wee Wednesdays," a family program aimed at ages 3 to 5, will allow adult caregivers to sit with their children and read a nature-themed children's book and view related artworks. There also will be step-by-step art projects that young viewers can complete using common household items. And a nature-themed family scavenger hunt is available online.
"It'll be different, but I think it will be fun and interesting, and the presenters are all really creative and engaging people," Thompson Rundahl says. "The floral demonstrations are all beautiful arrangements. We hope people will check it out."
What "Art in Bloom" • When March 3-31 • Where slam.org/bloom • How much Free • More info 314-721-0072; slam.org
"We really thought long and hard about how we could find creative ways to bring audiences who we know really love 'Art in Bloom.' ... We think this will be a new experience that we hope people will enjoy."

Amanda Thompson Rundahl