Surrendering to the charms of Shakespeare in the park has become an American tradition, like browsing at an art fair or soaking up the sounds at a jazz festival. But for Tom Ridgely, the Bard's appeal is much more than just a summertime thing.
As producing artistic director of Shakespeare Festival St. Louis, Ridgely views his job not just as putting on shows, but as bringing people together. And he's on the lookout for new ways to get that done.
"There are very few, if any, theaters of consequence in America that don't develop and produce new work," Ridgely, 40, says on a recent afternoon in his office. "So the fact that this had been pretty exclusively a Shakespeare theater made it a bit of an outlier."
On the walls are posters for theatrical productions, among them "Blueprint Specials" and "Hamlet" — both of which he directed in 2017. The former was culled from obscure musicals created for the U.S. Army during World War II and featuring songs by Frank Loesser ("Guys and Dolls"); the latter was a production of the Shakespeare classic presented in English and Farsi.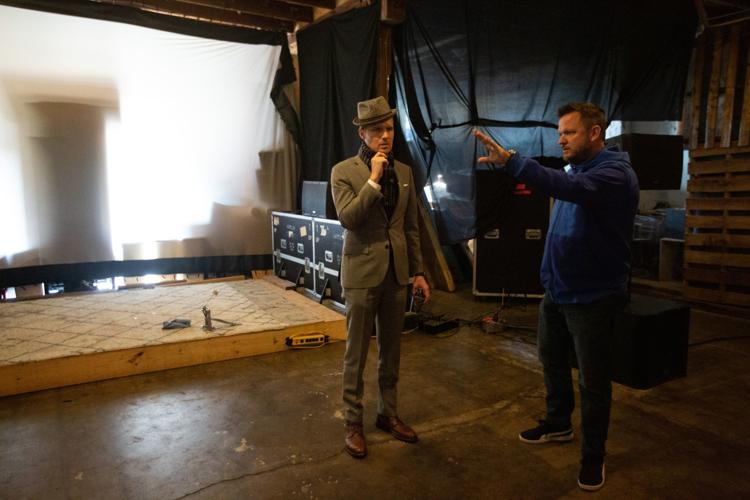 The latest such project is the Confluence New Play Festival, which seeks to promote a regional playwriting culture and will present staged readings of new plays Wednesday through Nov. 23. Although the four works are unrelated to Shakespeare in subject matter, Ridgely says, the Confluence event is in line with broadening Shakespeare Festival's scope.
"The whole idea of Confluence is to create a pool of writers and plays that not just the festival but any theater in St. Louis can go and produce," he says.
Ridgely, who last year succeeded Rick Dildine as Shakespeare Festival head, boasts an impressive resume that includes directing for prestigious theater institutions including the Public Theater in New York and the Old Globe Theatre in San Diego, and earning a Drama Desk nomination for helming "Marco Millions (based on lies)," a reimagining of a Eugene O'Neill play.
"Blueprint Specials," "Hamlet" and "Marco Millions" were all produced by Waterwell, an off-Broadway theater company where Ridgely served as artistic director for 16 years after co-founding it with actor Arian Moayed. The company's first production, "Lost in Yemen, or the Bizarre Bazaar" — staged at a venue called Collective: Unconscious — was "like a lot of the early Waterwell shows: a hodgepodge of comedy and drama and music," says Ridgely, who acted alongside Moayed in the production.
"Basically, it was a look at the Western/Middle Eastern dynamic circa 2002, right after 9/11," he says. "And it ran for one night. That was all we could afford."
In the world of theater, delivering artistry on a shoestring is no small thing. Add to that Ridgely's knack for connecting with audiences, and it's not surprising that he's held in high esteem by his peers.
Barry Edelstein, artistic director of the Old Globe and author of the book "Thinking Shakespeare," describes Ridgely as "one of a small cohort of talented young Shakespeare directors."
"The thing that makes a great Shakespeare director is a very mysterious, and hard to quantify, combination of revering the language of Shakespeare on one hand and being a showman on the other," Edelstein says.
"The zone in the middle, of combining real intellectual rigor with a tremendously imaginative theatrical aesthetic — that's the zone that you want to be in. And that's where Tom is."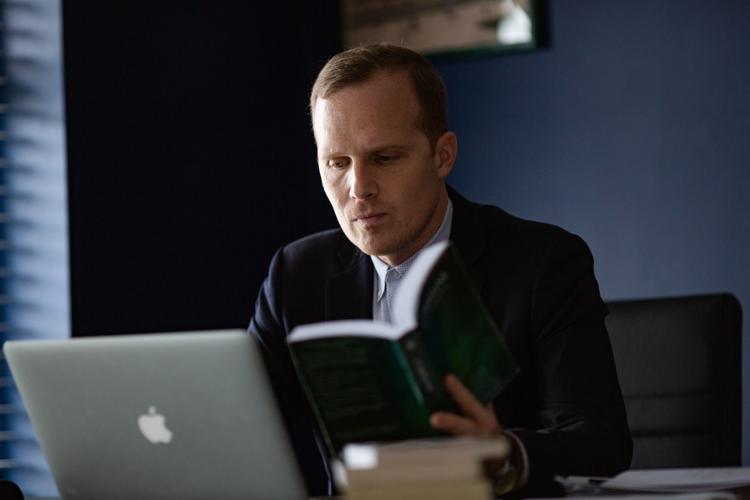 Ridgely lives in the Central West End with his wife, Jennifer Thompson, and their newborn daughter, Eleanor. He earned a bachelor's degree in theater from Indiana University Bloomington. But pursuing a career in the art form was not a foregone conclusion.
"For a while, I had three majors — in biology and Spanish and theater," he says. "I didn't quite know what I wanted to do. Then I hit organic chemistry. The hard sciences were not for me."
Just as Ridgely found his path into theater, he says the Confluence Regional Writers Project can do the same for people who might not have considered expressing themselves as playwrights — while giving voice to a region whose culture and concerns are underrepresented on the stage.
"What we're trying to create is a situation where what's unique about St. Louis can start to flow outwards," he says. "To do that, people just need opportunities. They need mentorship, deadlines and money, so that they can start producing work that's worthy of being part of the national conversation."
Nancy Bell, the troupe's resident playwright and director of the Confluence project, says that while St. Louis "is an amazing theater town, with lots of opportunities for actors and directors," it doesn't yet have "a culture of playwriting that supports brand-new plays. I would love to see St. Louis become the kind of city that playwrights move to because it's a great place for playwrights to live."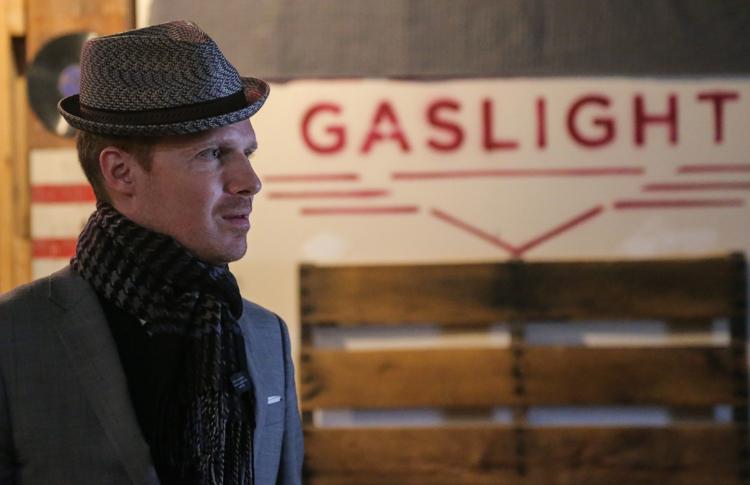 Mariah L. Richardson, whose "Suffer the Children" will be read Thursday evening, says she wanted to address "the issue of guns in our society and pay homage to the children who have been killed in St. Louis due to gun violence." The play also involves immigration and white supremacy.
Created by Shakespeare Festival last year, the project commissions and develops plays and conducts workshops and writing sessions. Each playwright commits to penning a full-length work and is assigned actors, a director and a dramaturg in preparation for the public festival reading.
Whether any of the readings will lead to full productions is yet to be determined, Ridgely says. But last year, the Shakespeare Festival had a hit with an existing play, George Brant's "Into the Breeches!," that was presented not at Shakespeare Glen in Forest Park but at the Grandel in Grand Center.
The production went on to win four awards in March from the St. Louis Theater Circle. Also a success was last month's "Such Sweet Thunder," a collaboration of Shakespeare Festival, Jazz St. Louis, the Big Muddy Dance Company and the Nine Network of Public Media. Combining a score by Duke Ellington with dance and snippets of Shakespeare, the show was presented free for three nights at the Public Media Commons in Grand Center.
In much the same spirit of community outreach, Ridgely came up with "Love at the River's Edge," a Shakespeare in the Streets production aimed at bridging cultural differences. Staged in September in Pagedale and at the edge of the Mississippi River in southern Calhoun County, the adaptation of Shakespeare's "As You Like It" required theatergoers to be bussed between locations.
"This urban-rural divide is one of the biggest, if not the biggest, social divisions that we're wrestling with right now as a country," he says.
"The goal was, if we can get people from the city and people from the country together, in the same space, sharing each other's stories, whatever fears or anxieties existed between them would start to dissolve. And it came off better than we ever could have hoped."
Stay up-to-date on what's happening
Receive the latest in local entertainment news in your inbox weekly!