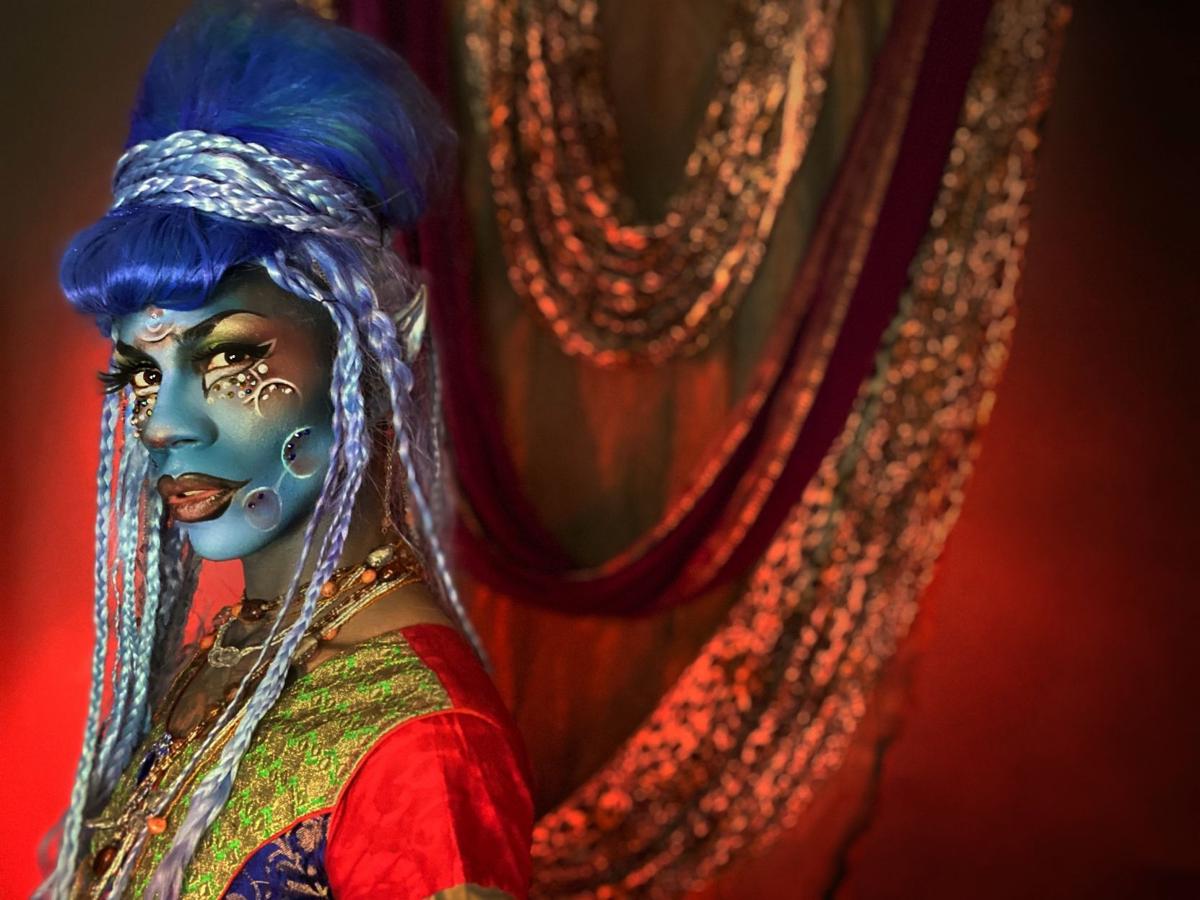 Those who feel let down the day after a holiday can celebrate the drag of Black Friday.
But any silver and gold will be less about shopping and more about glittering creativity in a two-hour event filmed at the Contemporary Art Museum St. Louis, where drag queens perform and vogue dancers compete.
Performer Maxi Glamour wants to spotlight St. Louis' queer, Black artists: "This is an underground scene that is thriving. Some of these vogue dancers are internationally known."
A similar event last year was before an audience at the Crack Fox bar, and even this year organizers had hoped some of the night would be in person.
But because of pandemic precautions, the lineup is all virtual. Still, the lively energy surrounding the event has lifted spirits at the Contemporary.
"This is like a whole production, almost like a TV show," says Michelle Dezember, the museum's director of learning and engagement. "It's infused a much-needed sense of purpose and a reminder that art is why we exist."
And it might offer entry to an underground culture that some audience members wouldn't otherwise know how to access.
Before performing a "little drag with music," Maxi will pose questions to panel members about issues and activism affecting Black, queer artists.
The 6 p.m. panel includes Phillipe M. Cunningham, a Minneapolis city council member who is referred to as the only out trans man of color elected to office. Other panel members are Shigo Ladurée, a drag performer in Paris and advocate of Black Lives Matter; Kayla Reed, executive director of Action St. Louis who works to build Black political power; and the Vixen, who founded BlackGirlMagic, a drag concert, and who appeared in the 10th season of "RuPaul's Drag Race."
Drag performances after the panel discussion will feature Majic Dyke, Blanca the Bawdy and others. Then, scheduled for 7:15 p.m., is a ball and vogue competition with commentary by Meko Lee Burr.
Maxi Glamour, who uses gender-neutral pronouns, is both an activist and artist. They founded Qu'art, which highlights queer art as a platform for social change.
"Art is my career, and activism is my hobby. I'm constantly working on both," they say.
The marketplace portion of the event will include a few select pieces of art for sale on the museum's website. The pieces range from paintings to prints and stickers and are by seven queer Black artists.
"We want to connect more with the community," Maxi says, calling the museum a "joy to work with."
Black Friday is usually a capitalism-driven day of shopping, Dezember notes.
"We wanted to put our attention to artists who don't have the level of exposure that we would usually see in the mall ... put attention toward people often excluded," she says.
"I think that was the most appealing part of working with Maxi on this."
Money from the marketplace all goes to the artists, Dezember says. A link at camstl.org should go live at 10 a.m. Nov. 27, and some artists may have more art for sale on their own social media pages.
Perhaps next year, the day after Thanksgiving will still be a drag — but even more lively.
"We would love it if it could be in person next year," Dezember says. "We'll be prepared to present it in some form."