Like a massive wedding cake, each layer shows off a new pattern: vines twisting atop oval pods, vines undulating above checkerboards, leaves unfurling and wrapping around the corner.
Since the end of October, workers at City Museum downtown have assembled almost 200 pieces of a massive terra-cotta cornice that once topped the old 13-story Chicago Stock Exchange building.
The section of cornice now sits in the Louis Sullivan room on City Museum's fourth floor. It's 9 feet tall, 27 feet long on one side and turns a corner for 13 more feet.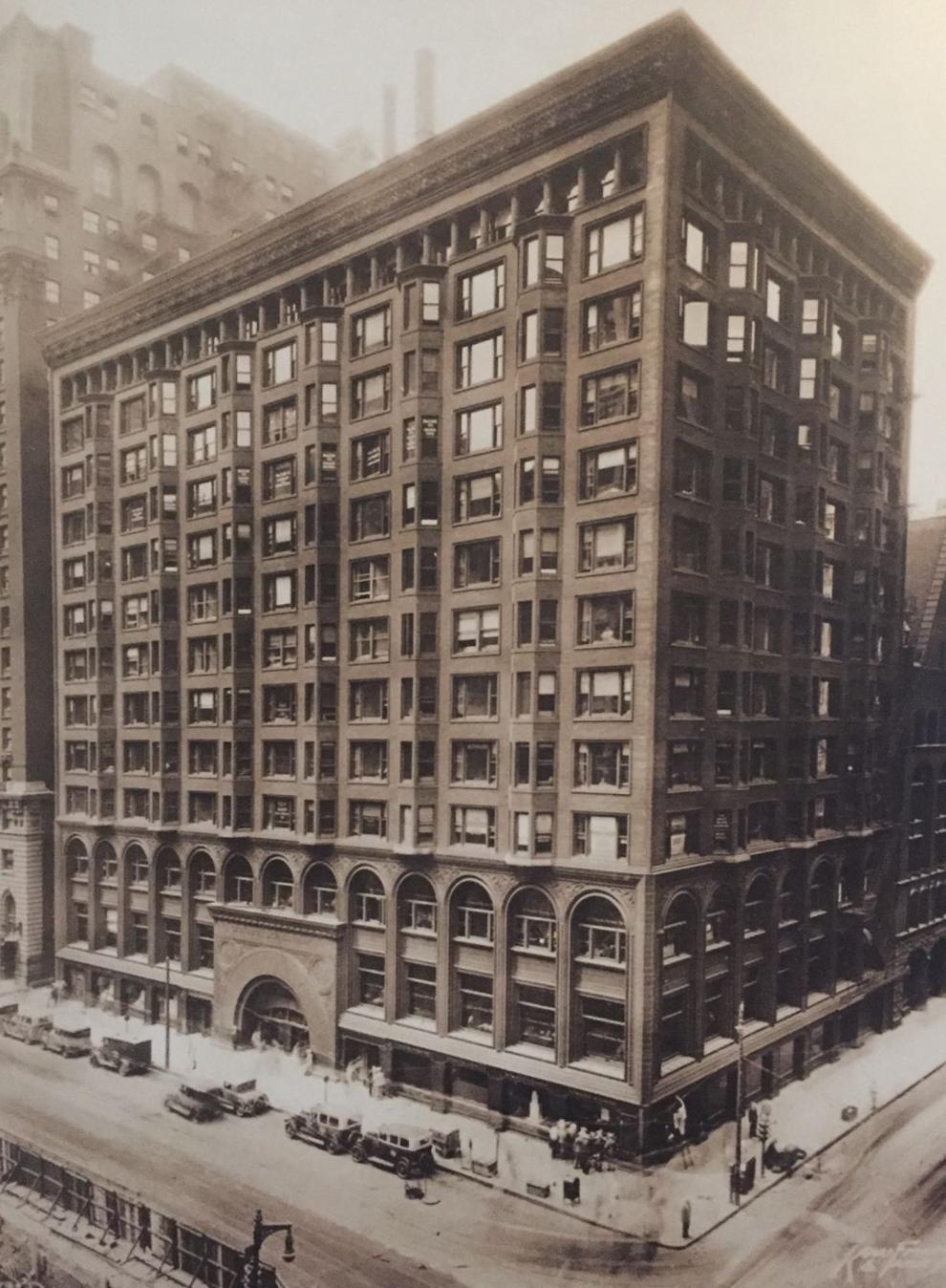 Standing beside the cornice, you get an idea of what downtown Chicago's birds saw when they perched atop the building for more than 75 years.
Construction of the Chicago Stock Exchange building, designed by Dankmar Adler and Louis Sullivan, was completed in 1894. It was demolished in 1972.
City Museum's Sullivan room has attracted some curious visitors, but the cornice, which sat in storage for 45 years, gets gawkers.
"The curiosity is overwhelming," says sculptor Paul Bayer, who fielded visitor questions while assembling the structure. "It pretty much blows you away."
He calls it one of the biggest jobs he's had at the museum. Not only did he and other workers heave and fasten the pieces into place on a steel frame, but they also mixed mortar and concrete to match the terra cotta, discolored by age and pollution.
Saving
Sullivan's work
City Museum has always had a special interest in Sullivan, considered the father of skyscrapers and modernism. He coined the expression "form follows function."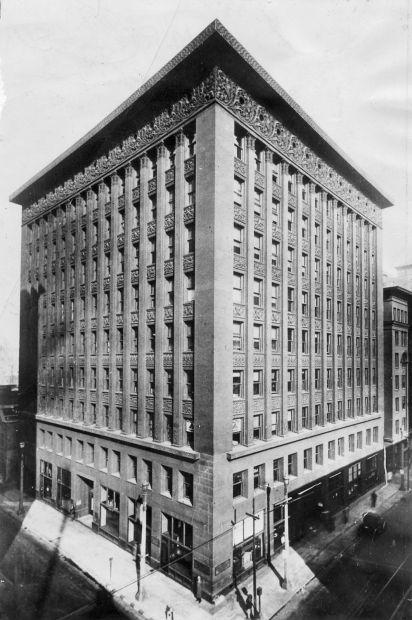 Sullivan's firm also designed St. Louis' Wainwright building, among the world's first skyscrapers, just a few blocks away.
Over the years, City Museum has collected quite a few pieces of Sullivan's work, including parts of an iron stairwell, an elevator frame and terra-cotta banding, all from the Chicago Stock Exchange.
Tim Samuelson, cultural historian for the city of Chicago, knew the section of cornice needed a home. The Chicago Botanic Garden had bought this particular section but decided against doing anything with it, he said.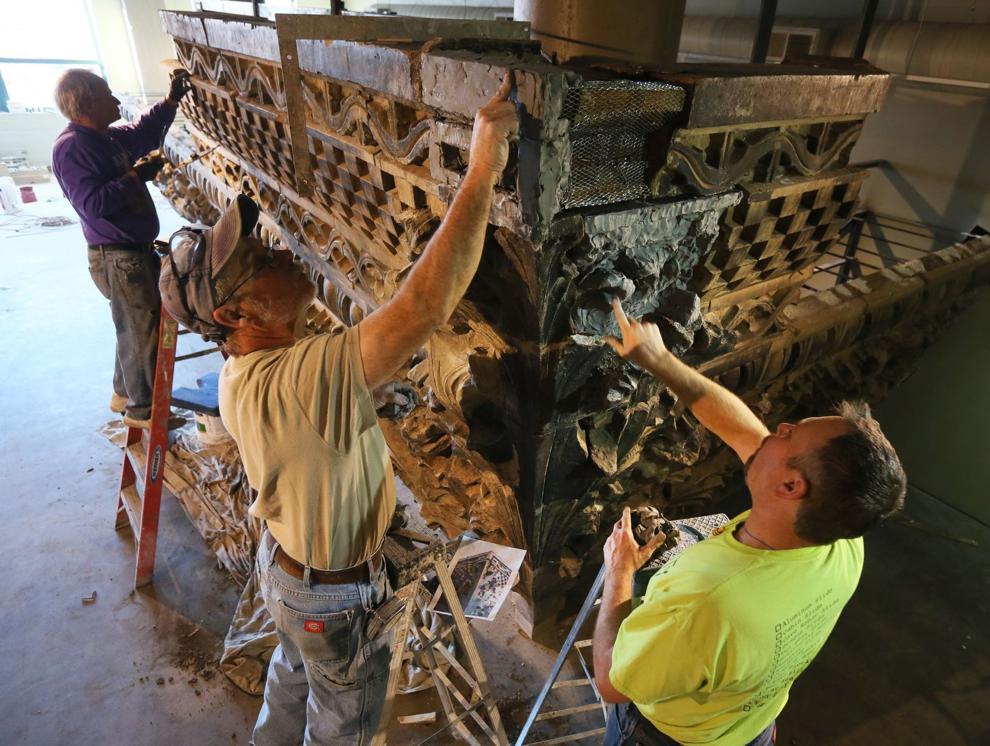 Samuelson had been familiar with the cornice for years: He was a 20-year-old student standing on a scaffold when he watched salvagers take it and other sections down.
He had worked with City Museum before and helped with a Sullivan show. He told museum director Rick Erwin about the unused cornice.
"I knew of their interest in building really large things," he says. "It seemed like a very good matchup."
A few crew members from City Museum traveled to Chicago in February 2016 to collect the pieces, which had been sitting in a field. It was freezing that day, and snow fell as they packed the pieces onto pallets and loaded them onto a flatbed truck.
It was worth the long, cold day.
Erwin, who couldn't go on the trip, won't say exactly how much the cornice cost.
"It was a great deal — let's just say that," he says.
City Museum isn't the only place that has pieces of the Chicago Stock Exchange. Its trading room was rebuilt at the Art Institute of Chicago, and the building's entry arch sits on the grounds. The St. Louis Art Museum displays an elevator grille. St. Ignatius College Prep in Chicago displays a 22-foot length of cornice — including a rare corner piece like City Museum's — on its lawn.
In fact, City Museum workers used enlarged photos of the section at St. Ignatius to piece together their own.
Some pieces of the puzzle were missing, and workers rebuilt them, sculpting clay over pieces of wire to make molds for concrete reproductions.
But sculptors had an even better source for other missing blocks: The Southern Illinois University Edwardsville's museum has an extensive collection of Sullivan artifacts, many displayed at the Lovejoy Library and some in storage. Until a couple of years ago, about 365 pieces sat outside. The university didn't have the funds or space to properly store the collection.
Along came City Museum, which had the space and agreed to store the pieces.
City Museum was missing about 30 terra-cotta cornice segments, so SIUE lent what it had. The borrowed pieces were numbered and cataloged before being installed.
Erin Vigneau-Dimick, collections manager for the SIUE museum, is glad the Sullivan pieces are being used.
In fact, the university is designing a new visual and performing arts center and would like to incorporate some Sullivan pieces, including its section of cornice. The university plans to take its designers to City Museum to see the possibilities.
"This is kind of enabling us to envision what we might do," Vigneau-Dimick says.
Building connections
There are more unsung heroes to this story, and City Museum visitors can see their marks: Walk behind the cornice to see the honeycomblike underside of the terra-cotta pieces. It's another view that only the birds got. The workers who poured the clay into molds and scooped out the excess in the early 1890s left behind hundreds of lines with their fingers.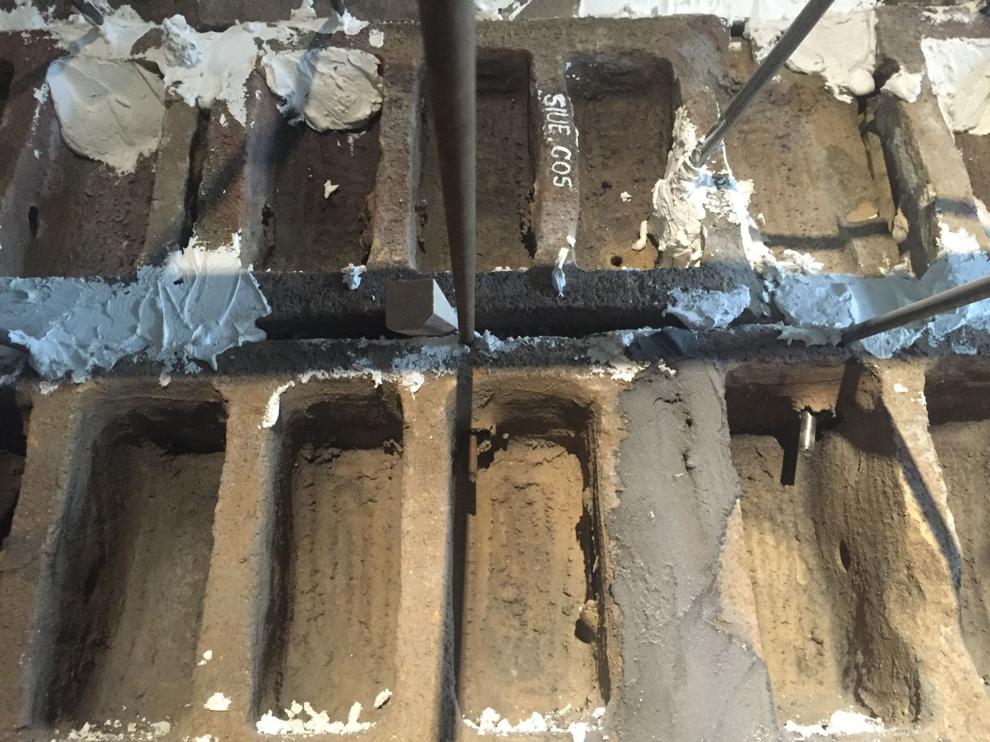 There's also a photo by Richard Nickel of the Chicago Stock Exchange staircase. Nickel tirelessly photographed and salvaged pieces from the building during demolition.
Samuelson, who connected City Museum with the cornice, befriended the older Nickel as a teenager. Nickel was a mentor, and the two often drove around Chicago to photograph buildings.
"Richard would take me to a building I hadn't seen before, and we would just get out of the car and just look at them. He wouldn't say a word," Samuelson says.
"Sullivan was making a connection with you. He provides the tangible building, you provide your own senses, and it's a remarkable experience."
On April 13, 1972, Samuelson was supposed to meet Nickel at the partially demolished Chicago Stock Exchange. Nickel had wanted to fetch some ornamentation for SIUE.
As Samuelson approached the building, he noticed a collapse and saw debris fly from the building. He waited and waited, but Nickel didn't show up.
Nickel's body was found inside the building 26 days later, beneath tons of debris. He was 43 years old.
Among the wreckage was a hard hat Nickel had brought for Samuelson.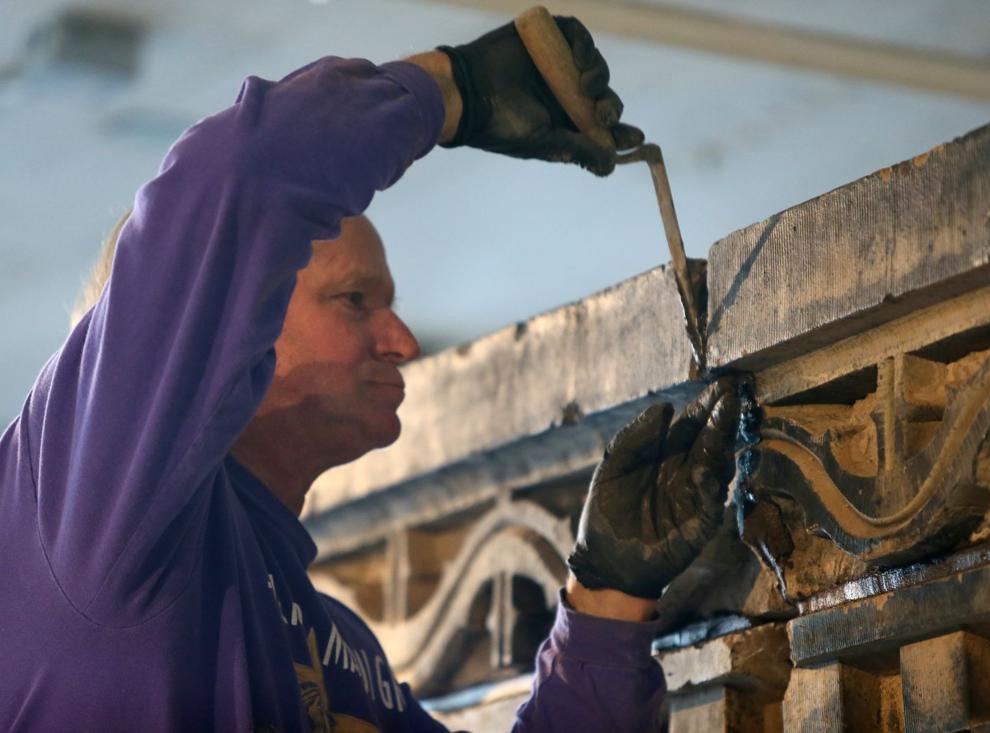 This past fall, Erwin emailed Samuelson photos of the City Museum cornice installation. Samuelson eagerly followed the progress.
He pointed out that lots of museums display single architectural pieces, but it's a pretty amazing thing to experience the rhythm and power of such a large assembly.
Samuelson plans to visit the museum and enjoy the cornice in person. He plans to lie beneath it and recommends other visitors do the same.
"I'd normally be hesitant to do this in a conventional museum," he says, "but ordinary rules and behavior do not apply when in City Museum."