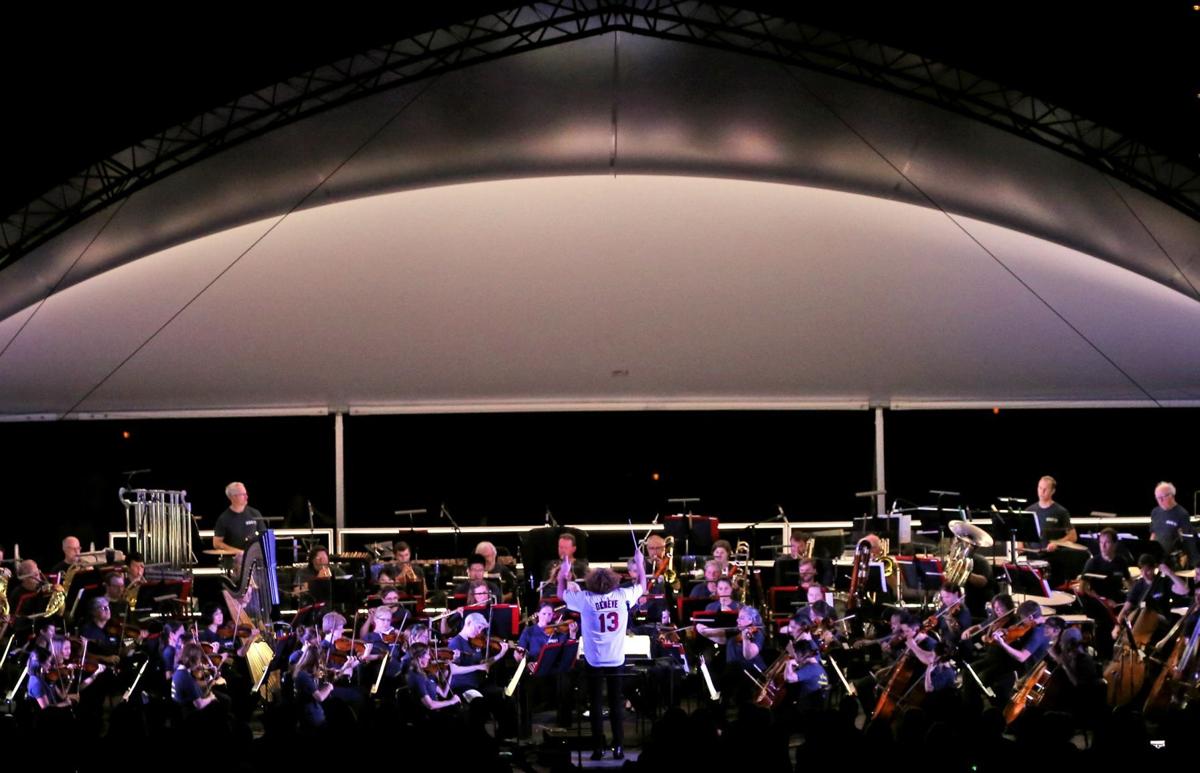 After a year and a half of pandemic-prompted cancellations, virtual events and wondering when we might be able to hear live music again, the answer is: It's happening.
But we're not out from under the COVID threat just yet. The safety of patrons, performers, staff and volunteers is still a concern, and many organizations and venues have instituted requirements concerning vaccinations, testing, masking and social distancing. Please seek out the details for each event before buying tickets and attending so we can all breathe easier and enjoy the music this fall.
Bach Society of St. Louis
When 3 p.m. Oct. 17 • Where Community Music School of Webster University, 535 Garden Avenue, Webster Groves • How much $25-$50 • More info 314-652-2224; bachsociety.org
After a fully virtual season last year, the Bach Society returns to live performance for its 81st season. The first concert is titled "Ye Shall Have a Song." Appropriately, it's a tribute to those most impacted by the past year and a celebration of being able to gather together again.
Cathedral Concerts
When 2:30 p.m. Sept. 19 • Where Cathedral Basilica of St. Louis, 4431 Lindell Boulevard • How much Free • More info 314-533-7662; cathedralconcerts.org
The first performance of this season's Cathedral Concerts at the Cathedral Basilica of St. Louis features organist David Ball, a St. Louis native who was an organ scholar at the cathedral and graduated from St. Louis University High School. Ball studied organ performance with Paul Jacobs at the Julliard School and is now the head of music ministry at the Christ Cathedral in Orange, California (formerly the Crystal Cathedral). The concert is free.
Chamber Music Society of St. Louis
When 7:30 p.m. Oct. 11-12 ("Water Music") • Where Sheldon Concert Hall & Art Galleries, 3648 Washington Boulevard • How much $39 • More info 314-941-6309; chambermusicstl.org
The Chamber Music Society of St. Louis is returning to live, socially distanced concerts, but its offerings can be streamed online later as well. Its 2021-22 season kicks off Oct. 11-12 with "Water Music," featuring the music of Handel, Liszt, Chopin, Beach, Debussy and Schubert. Subscribers and ticket holders can stream the concert Oct. 19. The live concert is held at the Sheldon Concert Hall, and the livestream can be viewed — duh — wherever you are.
Another offering is "Frightfest, Revenge," held Oct. 25-26, again at the Sheldon and streamed Nov. 2, with music by Tartini and Mussorgsky, plus a screening of the Buster Keaton silent film "Haunted House," with music performed live by CMSSL.
Chamber Project St. Louis
When 5:30 p.m. Sept. 12 ("A Garden Concert") • Where Gateway Greening Demonstration Garden, 3841 Bell Avenue • How much Free • More info chamberprojectstl.org
Chamber Project St. Louis' approach to programming is to give listeners a "connected experience with the music, the musicians and themselves through connecting the stories of the music of the past to the music of today." Its Sept. 12 concert, a collaboration with Gateway Greening, offers "A Garden Concert" of classical chamber music, with works by Valerie Coleman, Florence Price, Shulamit Ran, Luca Pasquini and Mozart. Tours of the Gateway Greening Demonstration Garden are available before the free concert.
On Oct. 15, Chamber Project St. Louis continues its season with "Confluence: Imagination Meets Innovation" at 560 Music Center; "Hidden: Secrets kept, charms revealed" follows Nov. 19 at the Chapel.
New Music Circle
When Beginning Oct. 4 • Where New Music Circle on YouTube • How much Free • More info 314-477-3146; newmusiccircle.org
Over the decades, few organizations have worked so hard to expand St. Louis' musical horizons as New Music Circle. Its 63rd season will be online only, available on NMC's YouTube channel, where performances will remain after the premiere showing. Among the group's offerings for fall are upright bass duo Luke Stewart and Damon Smith on Oct. 4; amplified percussion and electronics artist Lisa Cameron on Oct. 18; electronics artists Virgil Work Jr. and Nadir Smith on Nov. 1; and the duo of keyboardist/electronics artist/vocalist TALsounds and keyboardist/electronics artist Todd Dillon on Nov. 15.
Opera Edwardsville
When 7:30 p.m. Sept. 10 • Where Edwardsville City Park, 101 South Buchanan Street, Edwardsville • How much Free • More info operaedwardsville.org
After a season of virtual concerts, Opera Edwardsville returns to live performance with its inaugural outdoor concert, presented at Edwardsville City Park. Artists include sopranos Angel Azzarra and Katherine Weber, mezzo-soprano Lindsay Metzger, baritone Schyler Vargas, tenor Alex McKissick, pianist Joseph Welch, and student performer and soprano Delaney Holliday. They will perform works by Rossini, Mozart, Puccini, Bernstein and Bizet.
St. Louis Chamber Chorus
When Season opens Oct. 3 • Where Various venues • How much $30-$40 • More info 636-458-4343; chamberchorus.org
"Pastime With Good Company" is the theme for this year's St. Louis Chamber Chorus season, which will feature canonical works that have typically been outside the organization's repertoire. The chorus' 66th season, which includes six concerts, kicks off Oct. 3 with "We Are the Music Makers: Music of Monteverdi, Vivaldi and Melissa Dunphy — a mix of baroque compositions alongside a contemporary piece by Dunphy, who is scheduled to be present for the performance, which will be held at 560 Music Center.
The Nov. 14 concert, a Veterans Day-themed program titled "We Will Remember Them," features Gabriel Faure's Requiem, works by Mendelssohn and Brahms and a new work by British composer Sasha Johnson Manning. It will be held at Third Baptist Church.
Of special note: The Chamber Chorus has a new recording, "St. Louis Premieres," featuring new works by Manning, Dunphy, Jonathan Dove, Eriks Esenvalds and others; it is available at chamberchorus.org.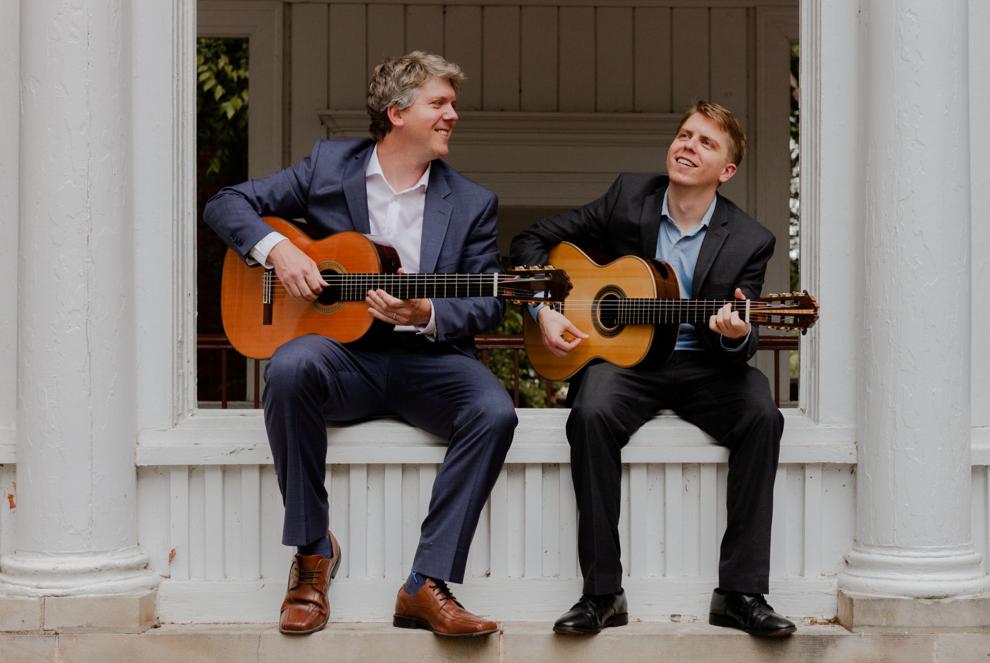 St. Louis Classical Guitar
If there is any conceivable upside to the past year and a half, it's that many of us got an education in staying connected online — Zooming, streaming, what have you — and that organizations learned to livestream concerts when travel and in-person performance wasn't possible. Even as things begin to open up again, livestreaming, it seems, is here to stay. Just so, St. Louis Classical Guitar's Nov. 13 concert, featuring the Kossler Duo, will be livestreamed. Adam and John Kossler are accomplished and acclaimed artists, both individually and as a duo. In 2020, the pair released an album, "Danse Macabre."
St. Louis Philharmonic Orchestra
When 7:30 p.m. Oct. 8 • Where Purser Auditorium, 1851 Schoettler Road, Chesterfield • How much $15-$30 • More info 314-421-3600; stlphilharmonic.org
With a history that dates back over 150 years, the St. Louis Philharmonic launches its 2021-22 season with "From America to Russia," a program spotlighting the music of Brahms, Arensky, Berlioz, Adams and Mussorgsky. The Orchestra's Nov. 19 concert, "An Iconic Symphony," features the music of Wagner, Barber, Copland and Beethoven.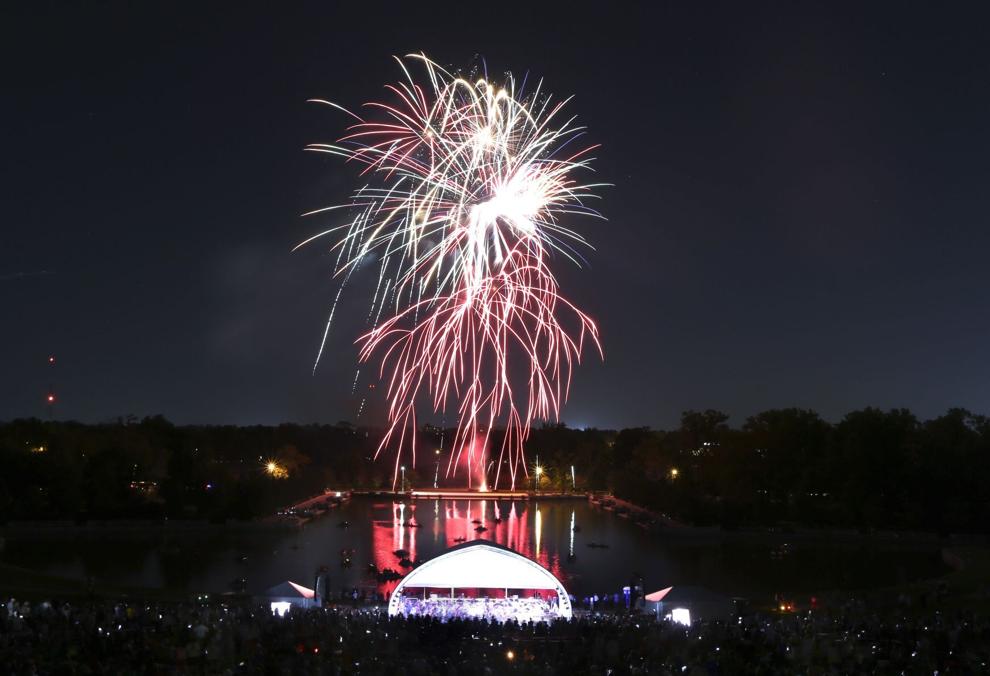 St. Louis Symphony Orchestra
When Season opens Sept. 25 • Where Powell Symphony Hall, 718 North Grand Boulevard • How much $15-$115 • More info 314-534-1700; slso.org
The St. Louis Symphony Orchestra returns to Forest Park for its annual (COVID-year excepted) free concert at 7 p.m. Sept. 22. Music director Stéphane Denève conducts the SLSO in a program that includes Beethoven's Allegro from Symphony No. 5, Wagner's "Ride of the Valkyries," John Williams favorites from "Harry Potter and the Sorcerer's Stone" and "Raiders of the Lost Ark," and more. Soprano Nadia Maddex is the featured performer, and the evening concludes with a fireworks display.
The season begins officially Sept. 25, when Denève leads the orchestra in a program that includes Tchaikovsky's Fourth Symphony as well as Anna Clyne's "DANCE," featuring cellist Inbal Segev and choreographer Kirven Douthit-Boyd.
Two free outdoor concerts featuring SLSO musicians will be held Sept. 27-28 at the Pulitzer Arts Foundation's outdoor Park-Like installation. The music is composer John Luther Adams' "songbirdsongs."
Back at Powell Hall, Denève conducts Rachmaninoff's Piano Concerto No. 3, featuring soloist Yefim Bronfman on Oct. 1. SLSO conductor laureate Leonard Slatkin takes the podium Oct. 9 for a program titled "Made in America" with soloist David Halen. Guest conductor John Storgårds and soloist Kirill Gerstein are front and center Oct. 15 for Carl Nielsen's Fourth Symphony and Thomas Adès' Piano Concerto.
Frequent guest conductor and soloist Nikolaj Szeps-Znaider is featured Oct. 29 alongside soloist Ingrid Fliter for Schuman's Piano Concerto, and Szeps-Znaider joins SLSO musicians Nov. 5 for an evening of chamber music by Mozart and Brahms.
Denève conducts Shostakovich's Fifth Symphony on Nov. 6 and Beethoven's Fifth Symphony on Nov. 13. Guest conductor David Danzmayr makes his SLSO debut Nov. 19 with Schubert's Symphony No. 9.
Before the orchestra's regular season, there are several special events at Powell. The film "The Greatest Showman," starring Hugh Jackman, will be shown Sept. 10; singer/songwriter/multi-instrumentalist Kishi Bashi debuts Sept. 17 with the SLSO; and the SLSO and guest vocalists will perform "Dancing in the Street: The Music of Motown" on Sept. 18. More special events are scheduled for later in the fall, including the multimedia show "Revolution: The Music of the Beatles — a Symphonic Experience" on Oct. 22 and Grammy Award-winning singer-songwriter Aiofe O'Donovan on Oct. 23.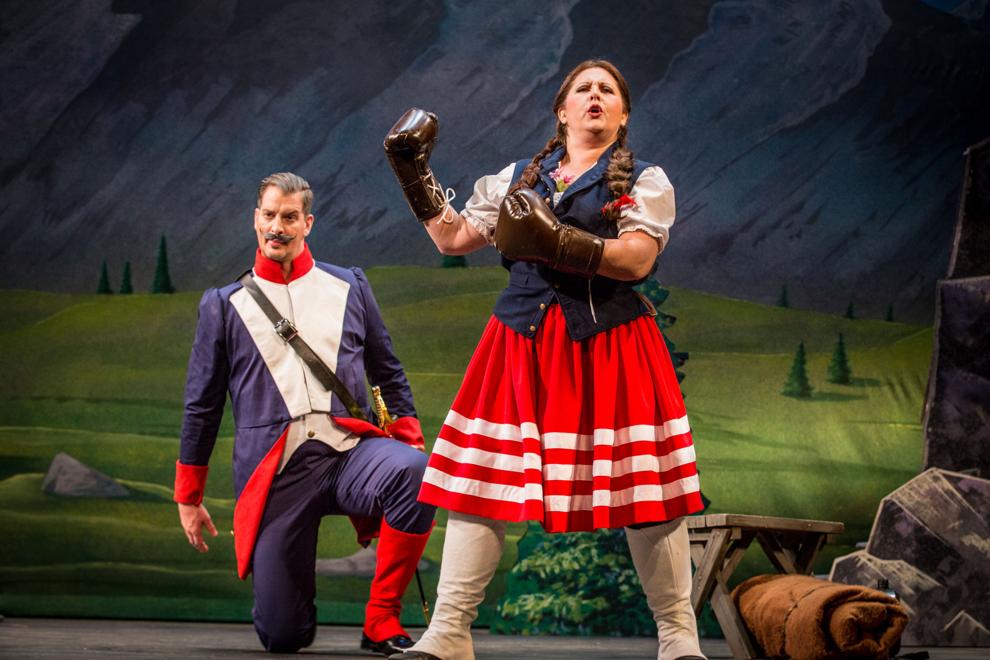 Winter Opera St. Louis
When 6 p.m. Sept. 24 • Where Old Warson Country Club, 9841 Old Warson Road • How much $75 • More info 314-865-0038; winteroperastl.org
Winter Opera St. Louis' 15th season doesn't kick off until later in the year with some holiday performances, but on Sept. 24 it will hold its Fall Gala at Old Warson Country Club, featuring a cocktail hour, gourmet dinner, wine, live and silent auctions, and entertainment by Winter Opera artists.