An expansion at the Center of Creative Arts will include a new, larger theater, a parking garage and renovations to the existing space, originally a synagogue. The plans, along with a $40 million fundraising campaign, were announced Friday night at COCA's anniversary gala for donors, who already have contributed more than $25 million to the effort.
"We're only 30 years old, and the organization has really built a community of believers around the mission," said Kelly Pollock, COCA's executive director. "They have literally seen kids grow up before their eyes."
COCA's current annual budget is $5.5 million. The University City center serves about 50,000 people each year, including 10,000 students who come for everything from pre-professional dance programs to summer Lego camps. With the expansion, COCA hopes to serve about 19,000 more people each year, including 4,000 more students, some of whom are on waiting lists.
Renovations are expected to begin in spring 2018, with groundbreaking for the new construction following that summer.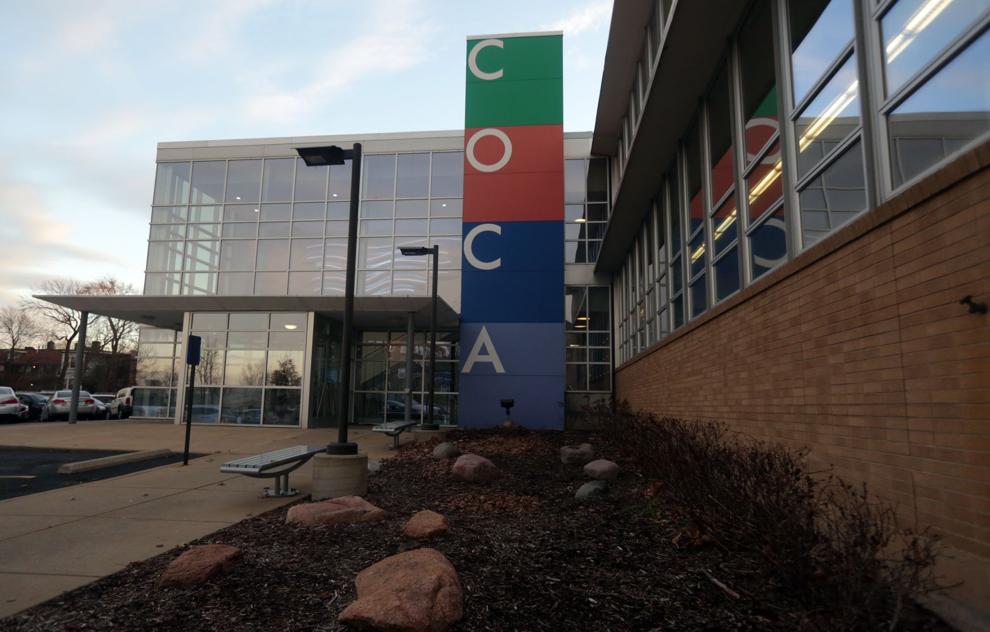 The renovations and building will account for $27 million of the fundraising effort, with the remaining $13 million going toward the center's endowment and reserves.
While COCA celebrates 30 years, it is careful to respect its ties to the even more distant past: the year 1950, when renowned architect Eric Mendelsohn designed the original building as the B'nai Amoona Synagogue. It was considered a landmark of modern design and the first modern synagogue in North America. It's on the National Register of Historic Places.
Mendelsohn's design was functional, with classroom wings and expandable sanctuary space, making it relatively easy to convert to a fine-arts space when the congregation moved to Creve Coeur and COCA took over in 1986.
Trivers Associates adapted the space then and in 2004 designed an addition that included a two-story, light-filled lobby, backstage areas, practice room and black-box theater. That addition will be demolished to make room for a new atrium, connecting the old building to the new theater, which will sit on the existing parking lot.
Heather Woofter, a design architect from Axi:Ome, which worked on the project along with associate design architect Christner Inc., said the firms have worked on the expansion with COCA for at least two years.
The decision to demolish the 2004 addition wasn't made lightly, she said, adding that they looked for ways to preserve it. With the new design, they wanted to honor Mendelsohn while still giving COCA its own identity.
"We wanted to complement the historic structure, in other words, set up the proper reading of the historic structure," Woofter said. "We were also charged by the client to provide a building that was distinguished from it. We were encouraged to think differently."
COCA is working with Washington University to build a parking garage across the street on the lot currently used by 560 Music Center, owned by the university. The garage will have more than 200 spaces, compared to the 85 spaces in the current lot.
A new, safer configuration for drop-offs and pick-ups will relieve theatergoers and parents sending children to lessons or camp.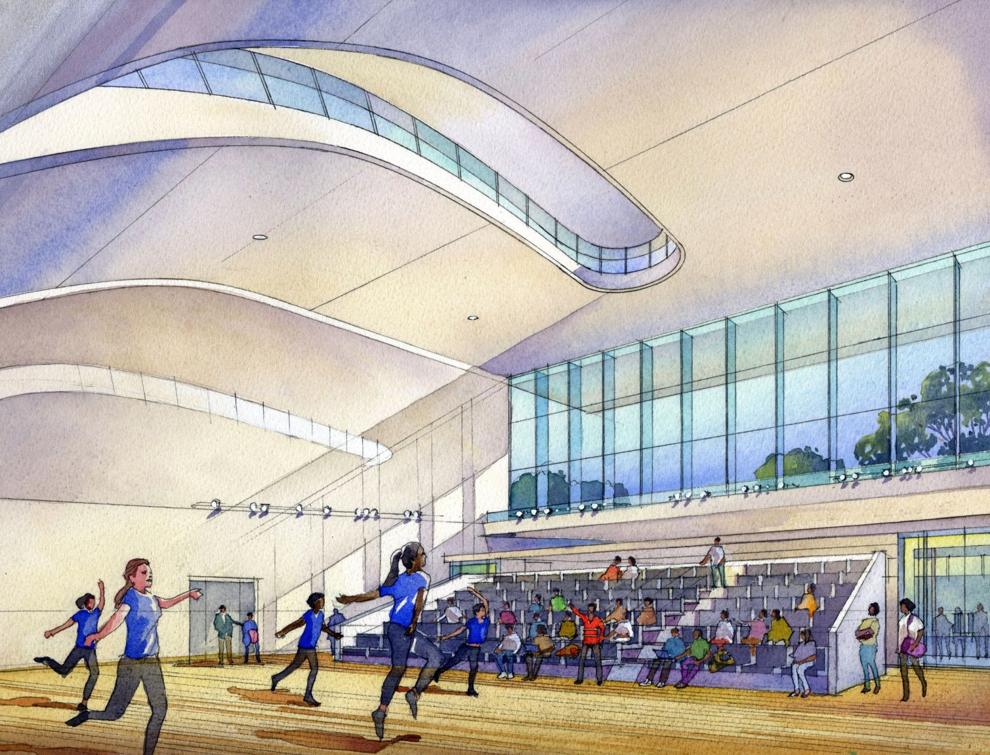 The addition will include more than 8,000 square feet of new studio space, a new art and design lab and multipurpose classrooms, and community space throughout for visitors.
On a tour of the center last week, Pollock politely said "excuse me" while navigating parents and grandparents waiting in a hallway, watching their tiny ballerinas through glass. New waiting areas will be roomier, Pollock pointed out.
The current building's trademark is a parabolic ceiling that sweeps up from the ground above the former sanctuary, which then cantilevers over a second-story wall of windows. Those windows and a line of windows in the ceiling were covered when the space was converted to a 400-seat theater. Renovations call for this theater to be subdivided into a central studio, rehearsal hall and informal event space. The windows will be uncovered, flooding the area with light, Pollock said.
The new, 450-seat theater will be built on the existing parking lot, and a glass atrium will connect it to the original building. The building will have lots of windows, bridging a connection with the community and showcasing the creative process, Pollock said.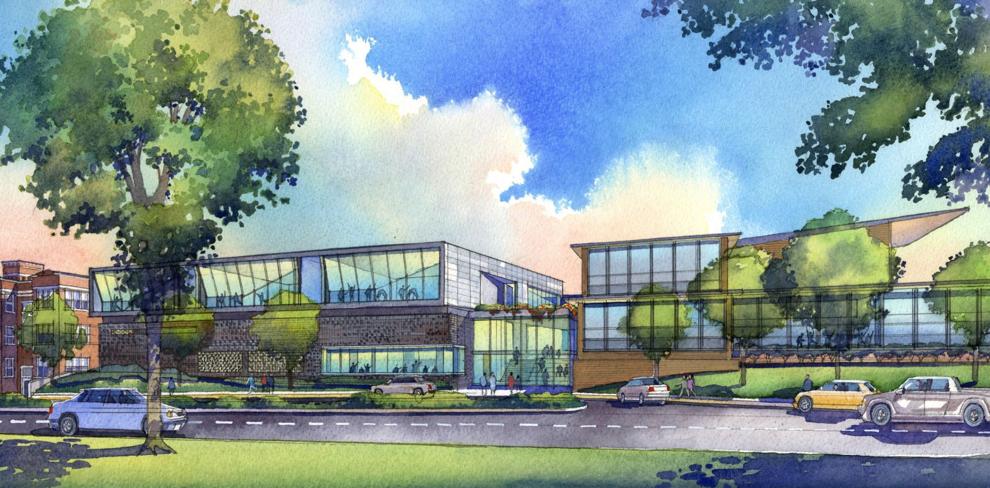 COCA prides itself on its outreach programs and relationships with low-income students, something it hopes to expand with the new space.
Antonio Douthit-Boyd was one of those students who benefited. Now 36 years old, he was 16 and lived near the Fox Theatre when he started classes at COCA, under the recommendation of another dance company. Now he is COCA's co-artistic director of dance. He says it's sometimes hard to give kids the instruction they deserve, especially if there are 30 of them in one dance studio.
"We have to open it up so these kids can grow and breathe in this building," Douthit-Boyd said. "I'm happy, not just for COCA but for our kids. They go up onstage, they perform their hearts out, they give everything. In the classroom, we want to give them the quality education they deserve. It's going to add so much."