To keep the art contemporary, the museum is looking to the future.
In 2013, the Contemporary Art Museum St. Louis stopped charging admission. Since then, visitors have flocked there, increasing attendance some 85%.
"CAM has grown tremendously in terms of its audience," said Lisa Melandri, the museum's executive director. In addition to almost 40,000 visitors to exhibitions, the museum serves some 5,000 children both on- and off-site. And more schools want to participate.
"It has been absolutely extraordinary to watch the number of people participating in something at CAM grow," she said.
But keeping up with its growth and making the museum free to all requires money, of course. So CAM is announcing several large gifts and a $12 million campaign to increase its endowment, pay for innovation and make improvements to its 15-year-old building in Grand Center.
It unveils "Create: The CAMpaign" to the public on Monday.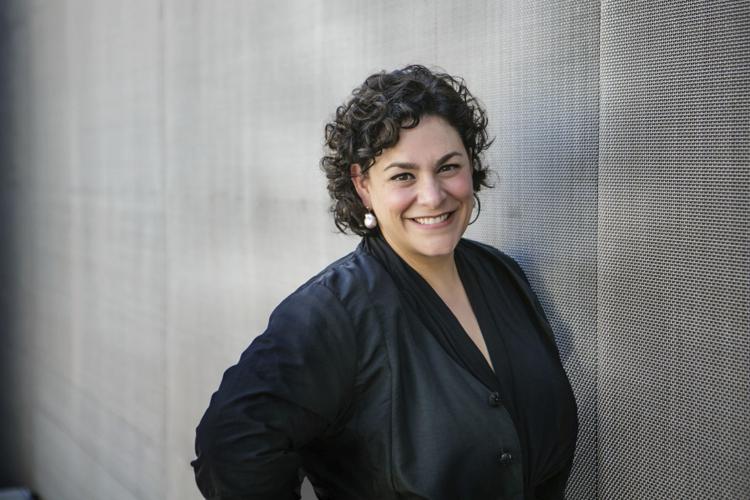 The campaign is doing well already: Emily Rauh Pulitzer, who established the Pulitzer Arts Foundation next door, has given $5 million.
Along with two other major gifts and various contributions, CAM already has raised more than $9.7 million toward what was initially a $10 million goal to boost its endowment.
Alison and John Ferring pledged $1 million and agreed to be co-chairs of the campaign. "They have been true champions of this institution," Melandri said.
"Between not only their gifts, but their ability to spread the gospel of the museum and its work in this quiet phase, we have been extraordinarily lucky to get $9.7 million." Included is another $1 million from Michael and Noèmi Neidorff and the Centene Charitable Foundation Challenge Grant.
The new campaign will boost the museum's total endowment to $15 million, helping make the institution secure financially and putting it at the higher end for contemporary museums of its size.
The money also helps the museum plan further into the future, Melandri said.
"We began to think even more broadly about what the best CAM would look like," she said. "We decided at that point to expand the campaign to include innovation and capital improvements."
CAM's building at 3750 Washington Boulevard, designed by architect Brad Cloepfil, opened in 2003. Some of the original structure, such as the roof and metal cladding, will need to be replaced or refurbished. So $1 million of the campaign is geared toward capital improvements.
The museum does not collect art but brings in rotating exhibitions. Lending museums are demanding about security, lighting and climate for their artworks.
Although Melandri said CAM has not been denied a loan, she also wants to make sure the museum keeps up with technological improvements.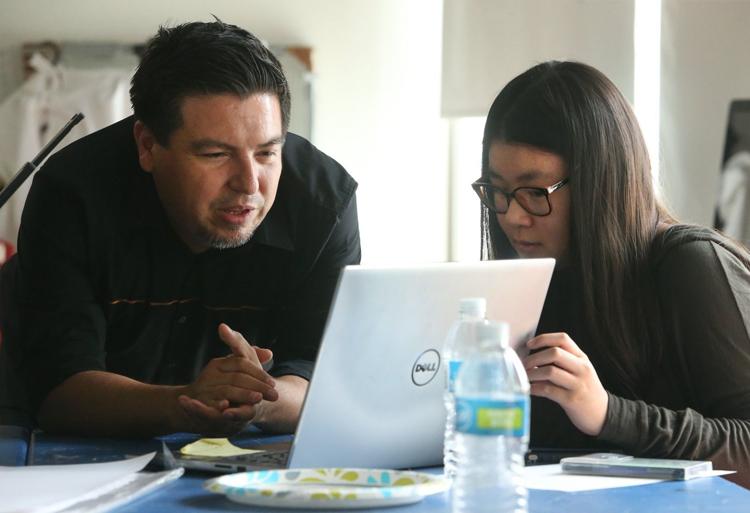 The final major goal for the campaign pertains to innovation.
A few years ago, the museum was asked by Vashon High School to create an art curriculum for it and hire educators to run it. The school hadn't had a sustained art program for several years.
"This has become something of which we're extraordinarily proud," Melandri said. "It's a totally new model of that kind of collaboration with a school system."
Vashon students also have exhibited their own work at CAM, and working artists have taught some of the young people involved.
Other schools and classrooms have asked for similar programs, but CAM's 17 staff members and $3 million annual budget haven't been enough to serve every request.
"The innovation fund is about being able to use new models and expand them," Melandri said, along with ensuring there is new scholarship regarding the museum's exhibition programs.
She sums up much of the museum's goals: "We want to say yes more often."