Courtney Bailey Parker has become adept at playing dual roles.
She's an assistant professor of English and theater studies at Greenville University, about an hour northeast of St. Louis in Greenville, Ill. She's also an actor who's making a name for herself on the local theater scene.
Either role would be enough for most people to handle. But Parker seems to relish the challenge of balancing parallel careers.
"I got the job at Greenville and then started to find out how fascinating the St. Louis theater scene really is," says Parker, who lives in Tower Grove South with her husband, visual artist B.J. Parker.
"Being a professor is a job that's well-suited to being paired with acting," she says. "I get to spend a great deal of my workday reading great pieces of literature and theater and engaging with students about it. So I'm constantly filling my mind with stuff that matters to me as an artist."
Parker has turned in memorable performances as Curley's wife (the character has no proper name) in SATE's 2017 production of "Of Mice and Men" and as defense attorney Cunningham in Mustard Seed Theatre's recent staging of Stephen Adly Guirgis' "The Last Days of Judas Iscariot." Her latest role is in "District Merchants," the New Jewish Theatre presentation that begins performances Thursday.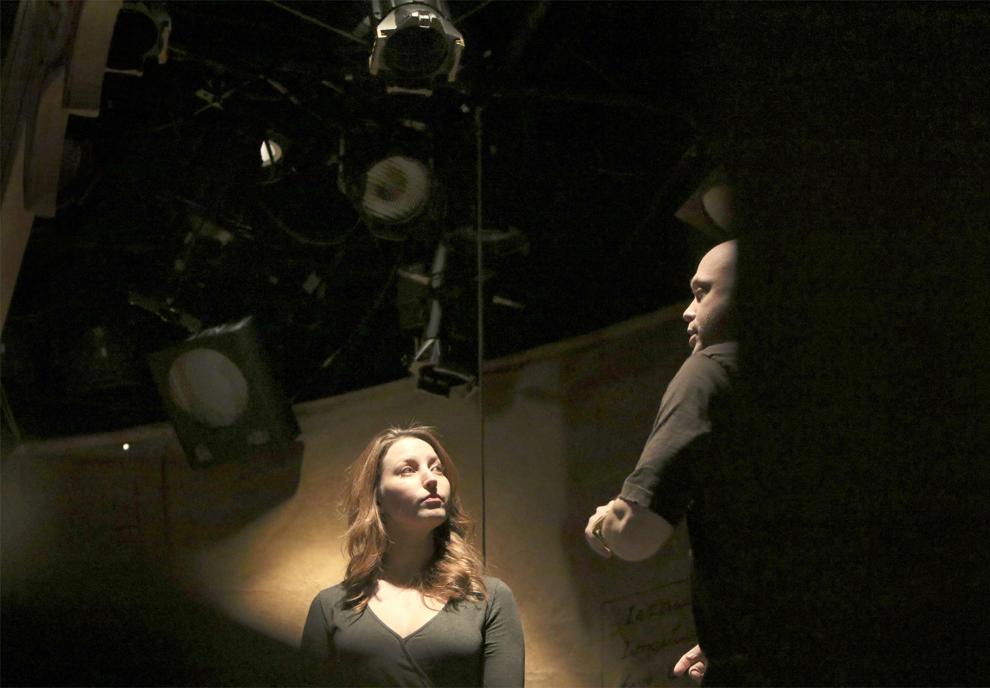 "I've found that the three shows that I've had the opportunity to work on are all very ensemble-based, which is what I prefer," Parker says.
"District Merchants" is a reworking of "The Merchant of Venice" in which playwright Aaron Posner transposes the Shakespeare classic to Washington, D.C., in the post-Civil War Reconstruction era. Parker portrays legally astute heiress Portia, who becomes involved in a conflict between Jewish moneylender Shylock (Gary Wayne Barker) and black businessman Antoine DuPre (J. Samuel Davis), a character based on Antonio in Shakespeare's version.
The play explores the dynamic between the African-American and Jewish communities while putting a different spin on Portia, Parker says. In this telling, her suitor, Benjamin (based on Bassanio and played by Rob White), is a light-skinned black man passing for white.
"One of the hard things about playing Portia is that she does these very unlikable things, because she's got racist tendencies that she didn't even know she had," Parker says. "So it's nice how a romantic relationship can help her confront that and correct her own racism by way of love. My story is just one small plot point in this much larger play, but I think it's a really beautiful story."
Jacqueline Thompson, director of "District Merchants," describes Parker as "a rising star and someone to watch."
"Courtney understands language in a way that is almost like satin when she speaks," says Thompson, who also directed Parker in "Of Mice and Men."
"How she comprehends the text, and how she internalizes the text, and her delivery of the text is so smooth. And she's a smart actor. She comes into the space already having done the pre-work, and she brings that intelligence and that warmth and that openness into the space — which, as a director, I appreciate."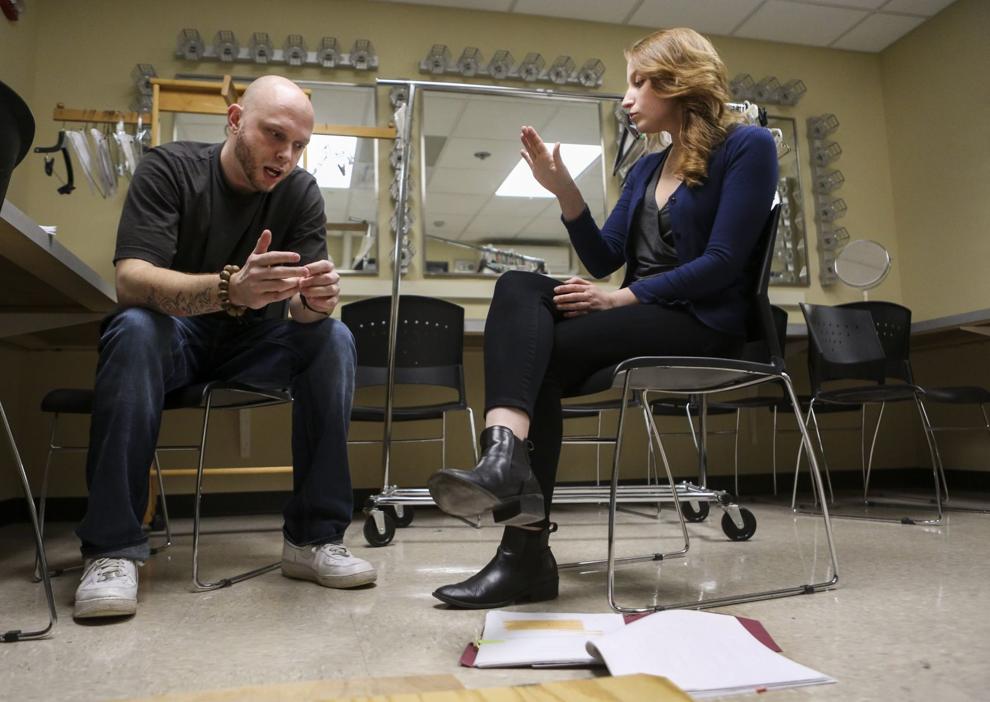 Parker has also impressed the theater community with her scholarly expertise, acting as a dramaturg — a literary editor who consults with authors and edits texts — on SATE's production of John Wolbers' "Doctor Faustus, or the Modern Prometheus." Although the play was inspired by the Faust tragedies of 16th-century English playwright Christopher Marlowe, it diverges from tradition by depicting the title character as a woman.
"Courtney's feedback was incredibly valuable, because she had done so much research on both versions of Marlowe's 'Faustus,'" Wolbers says. "She was a wealth of knowledge, and she was really able to give the piece that extra polish that comes from an academic background."
Parker was born in Tucker, Ga., and grew up in Newnan, Ga. — both suburbs of Atlanta. She began college at New York University, switching to Mercer University after her freshman year and earning a bachelor's degree in English. She holds M.A. and Ph.D. degrees in English from Baylor University. She joined the faculty of Greenville University in 2016 and became a St. Louis resident two years later.
Parker became interested in theater at an early age.
"I can remember being in church plays and elementary-school plays," she says. "I was very interested in musical theater and stuff that was playing on Broadway. And in my freshman year of college at NYU, I took a theater studies class that began with Aristotle's 'Poetics' and, I think, ended with 'Angels in America.' It was invigorating, and it changed my outlook on theater as a field."
In St. Louis, Parker says, she's found a home for her talents.
"One of the things that resonate with me," she says, "is that I feel like the people that I've encountered, the people that I've worked with, are all truly responsible storytellers. And I want to create art in a community that has a sense of longevity about it.
"Because if you're not creating art for your community, who are you really creating it for?"