A recent visit to a tiger at the St. Louis Zoo left Jeffrey Bonner a bit concerned.
The tiger, no longer used to seeing thousands of visitors a day, looked at the zoo president slightly differently.
"I'm not kidding you," he said during an interview Tuesday afternoon. "I was afraid to turn my back. It was looking at me like lunch. I've never seen her do that."
A hungry-looking tiger is the least of Bonner's concerns. The zoo closed to visitors March 16 to respond to the coronavirus crisis. It pulled up its human-transmitted virus plan and kept only essential workers on the grounds. After all, its 13,000 animals still have to eat, about 25,000 pounds of hay, produce, meat and mealworms a week.
Though the zoo is free, visitors contribute to a quarter of its $80 million-plus budget in sales, on things such as ice cream and tickets for attractions like the train. Bonner and executive staff had to cut the budget by more than $21 million, doing things like cutting travel, postponing some construction projects and cutting salaries. They anticipate a shortage of about $35 million from lack of visitors and tax revenue drops. They're not eligible for any federal funding, but they're working with other zoos to see what help is out there.
"If you would have talked to me a week ago, I'd say it was maybe the worst week of my professional life," he said. That's when they had to make tough decisions about the budget. "Now, I can see there's a light at the end of the tunnel. It's not going to be easy ... but I'm optimistic."
A reopened zoo may look different, depending on restrictions and what will make guests comfortable. Guests may have to get timed tickets, stay six feet apart from other visitors, or be strongly encouraged to wear masks.
"I think we need to plan on being very nimble," he said. "It's going to be a constantly evolving landscape."
The zoo rolled out a Critical Animal Care Fund campaign, asking past and future visitors to give what they can. In addition to earned revenue, about a quarter of their budget comes from donations, and the remaining half from tax revenue, which they expect will take a hit.
He looks forward to throngs of people visiting the tigers and other animals again. And his team is working to keep those tigers safe. 
A 4-year old-Malayan tiger tested positive for COVID-19 at the Bronx Zoo in New York in early April, and more big cats have tested positive at that zoo since then.
"When we heard of the Bronx Zoo case, we refined some of the procedures and took extra measures," says Luis Padilla, vice president of animal collections at the St. Louis Zoo. "But even before that, going back to February, March, we had identified certain groups of animals (such as primates because of their similarity to humans) at higher risk that we wanted to make sure that we had those sort of more stringent measures."
None of the zoo's animals has shown symptoms of the virus. Two zoo employees tested positive for COVID-19, though they had not been to the zoo for more than two weeks prior and are expected to make full recoveries. Although it was unable to bring on seasonal hires, the zoo has not laid off or furloughed any employees since it closed.
Padilla noted that the staff created an internal response team to outline and enforce procedures that would ensure that the "animals are provided with the highest care needed."
In order to keep animal care specialists who continue to work on site safe, the zoo has divided the team into two units that work at different times to minimize exposure from other employees. Each member is required to wear facial coverings, gloves and designated work clothes that are kept on site. 
The zoo also recently launched a #BringTheStlZooToYou campaign, through which the animal care team shares footage of newborn prairie dog pups, nature art tutorials and more. A video of Humboldt penguins going on a "field trip" around the indoor Penguin & Puffin Coast habitat has gained over 200,000 views.
"What this has done is it's allowed us to show what happens in the care of our animals that we normally perhaps wouldn't have highlighted," Padilla says. "Nobody sees how the swans come over to our keepers and kind of greet them, nobody sees the amount of training that goes into lining up every penguin."
Bonner is ready to move forward.  "Frankly, it's no fun not having people here. I never thought about how much you would miss people in a place like this," he said. "How they bring it alive."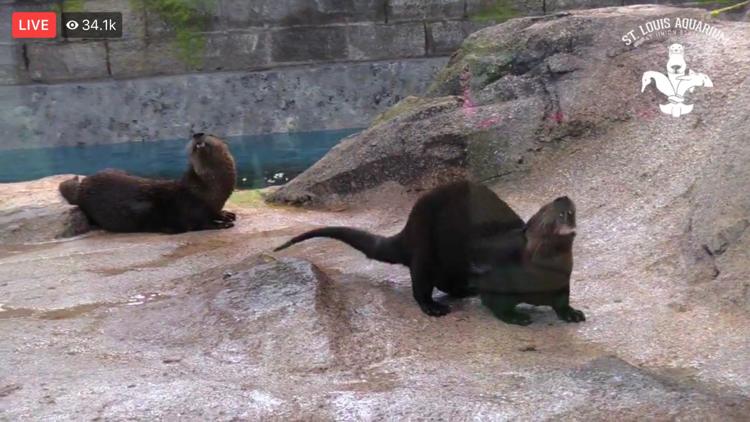 St. Louis Aquarium
The zoo is not the only St. Louis wildlife attraction using digital content to keep people engaged. The St. Louis Aquarium has taken advantage of what executive director Tami Brown calls the "robust social media program" it developed to build excitement and buzz leading up to its opening on Christmas Day 2019. Staffers share webcam footage of habitats and lessons on animal care procedures through a Facebook Live series called "Quaranstream."
"We do what we do because we love to interact with the guests," Brown says. "We love to have them come in and see the animals and discover how amazing these aquatic animals are and learn about conservation. So it's been a little bit painful for us to not have guests in the aquarium."
The aquarium's closure on March 16 abruptly halted what Brown described as an incredibly successful first few months, as the aquarium had been selling out every weekend. While the 25-person animal care team and management staffers remain on site, Brown notes that the aquarium has not been able to retain some employees who focus on guest care.
Lodging Hospitality Management, which owns Union Station, partnered with Schnucks to offer aquarium staffers shifts at local stores. Brown says that those who chose not to take the shifts have applied for unemployment until the aquarium can reopen.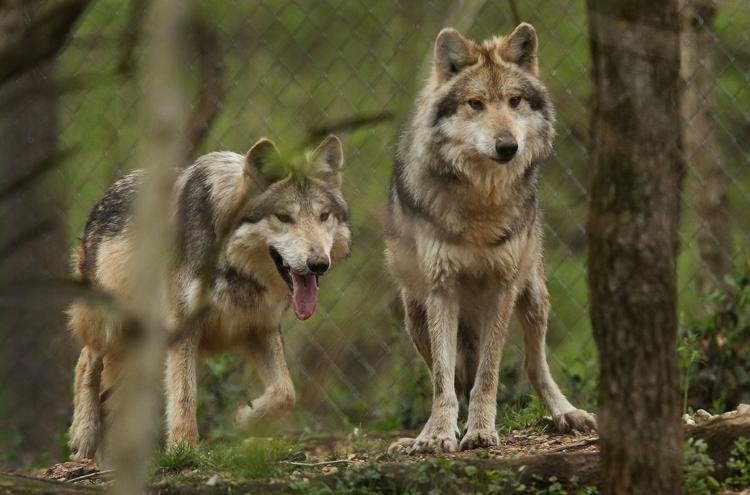 Endangered Wolf Center
The Endangered Wolf Center in Eureka has had to lay off some staff members. Still, the center, which announced its closure on March 17, was well-prepared to deal with the immediate effects of the crisis. Just like the rest of St. Louis, staffers stocked up — on five months of food for more than 70 animals.
"Just last year, we had the flood that occurred in the Eureka area, and that taught us quite a lot about being very prepared and making sure that we were able to access the facility and how we're going to do that, how we're going to put a plan in place and have enough food for our animals and generators and such," CEO Virginia Busch says. "So that really helped set us up well for this particular crisis."
In addition to accepting donations and bookings for future tours, the center has tried to earn as much revenue as possible through virtual "Meet and Greet" sessions, during which participants can meet an animal over Zoom and talk to staffers about the center's mission. Prices range from $10-$15 per household for a public session (includes up to five households) and $50-$75 for a private session, depending on the animal.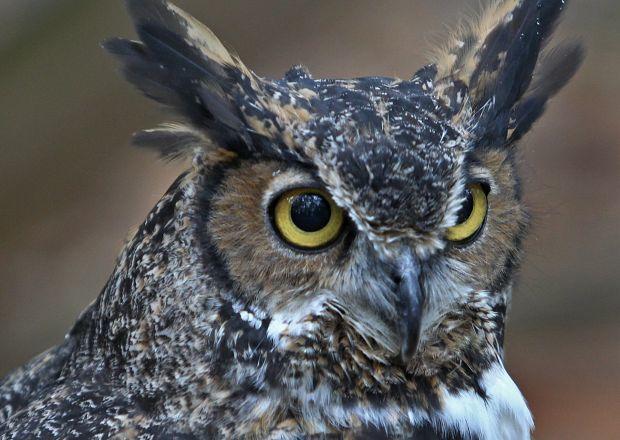 World Bird Sanctuary
World Bird Sanctuary executive director Dawn Griffard says she's seen innovation come from these limitations. The sanctuary's recent virtual programming, such as footage of a white-necked raven using its beak to paint, was inspired by the current circumstances.
"We would do videos now and then," Griffard says. "But our focus was really on the live programming that we were doing as education programming for the public. But now we've expanded into really pummeling our social media sites with new content. So I think that's something that we'll probably stick with, because we've had great responses to it."
Still, the financial hit of the crisis has been "enormous" since the sanctuary closed on March 16. After losing revenue from its biggest fundraiser of the year, which was set for March 14 but cancelled two days prior, and education programs, the sanctuary has used its social media content to raise money. Griffard notes that she has been able to keep her staff employed and avoid pay cuts due to a donation from a member of the sanctuary's board of directors.
"People always assume that we're going to be there," Griffard says. "We've been here for 42 years, you know, 'Nothing can topple us.' But this sure could, and we just are asking for help right now."
Most work continues at St. Louis Zoo despite coronavirus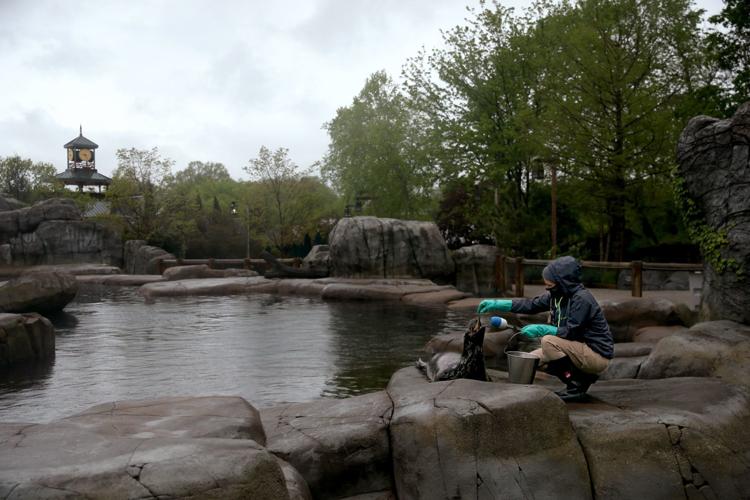 Most work continues at St. Louis Zoo despite coronavirus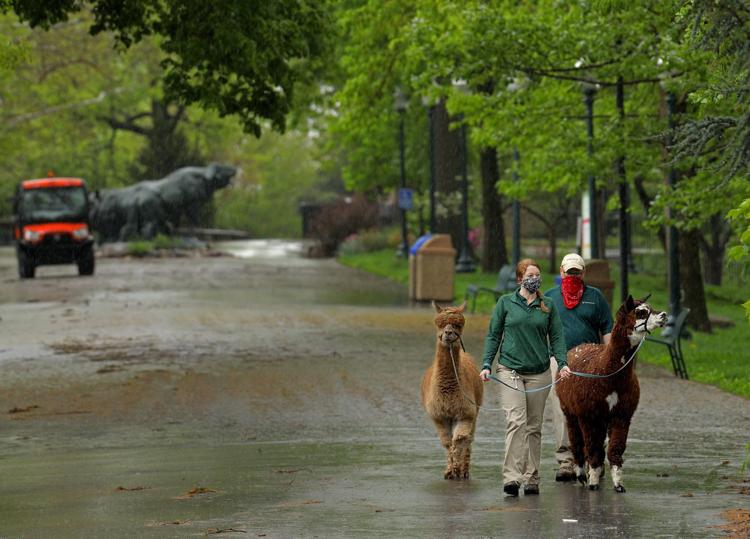 Most work continues at St. Louis Zoo despite coronavirus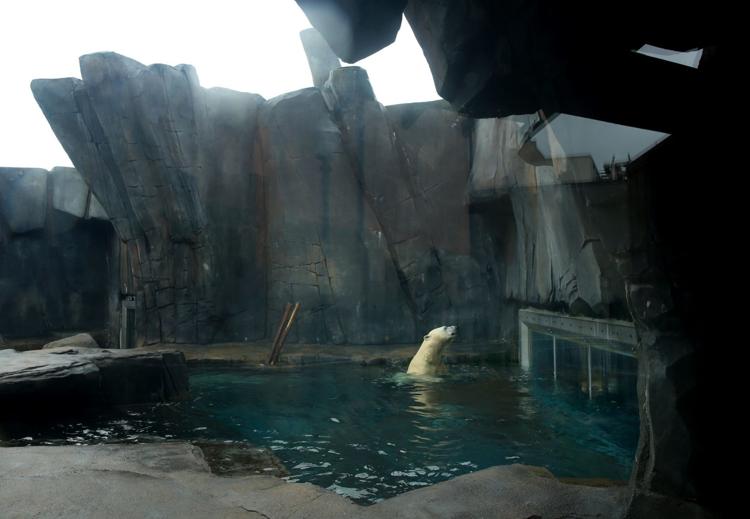 Most work continues at St. Louis Zoo despite coronavirus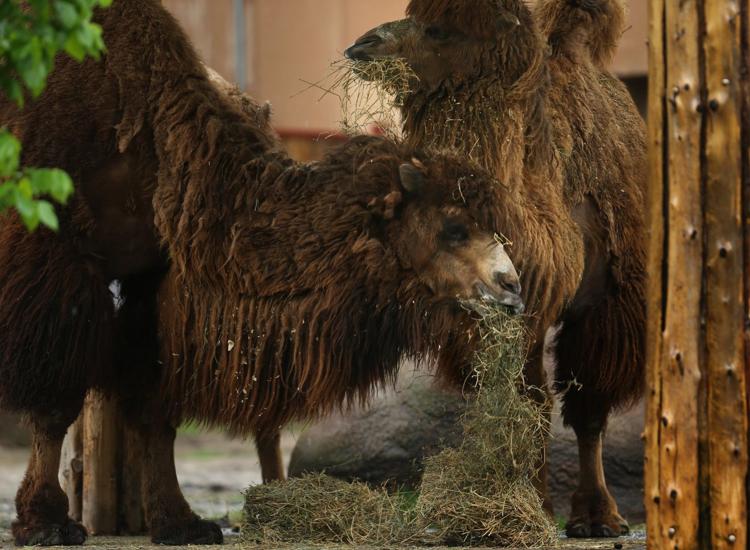 Most work continues at St. Louis Zoo despite coronavirus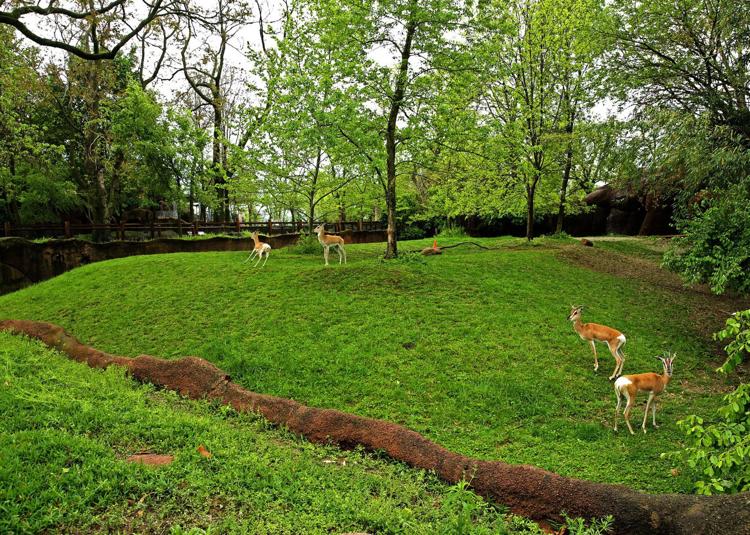 Most work continues at St. Louis Zoo despite coronavirus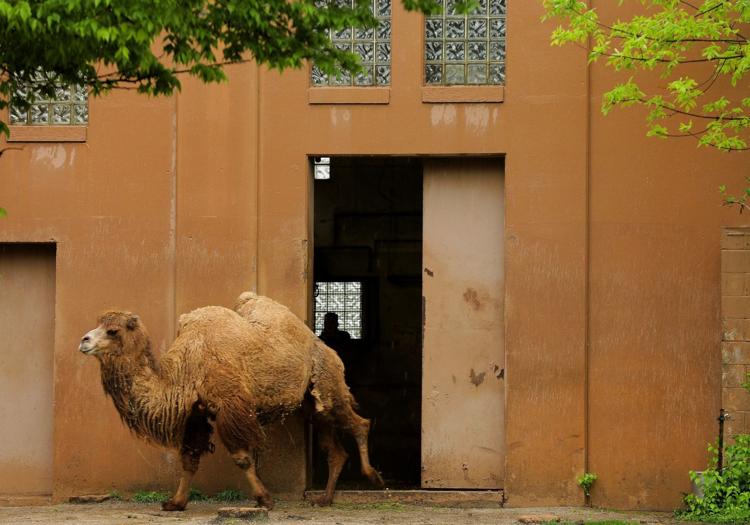 Most work continues at St. Louis Zoo despite coronavirus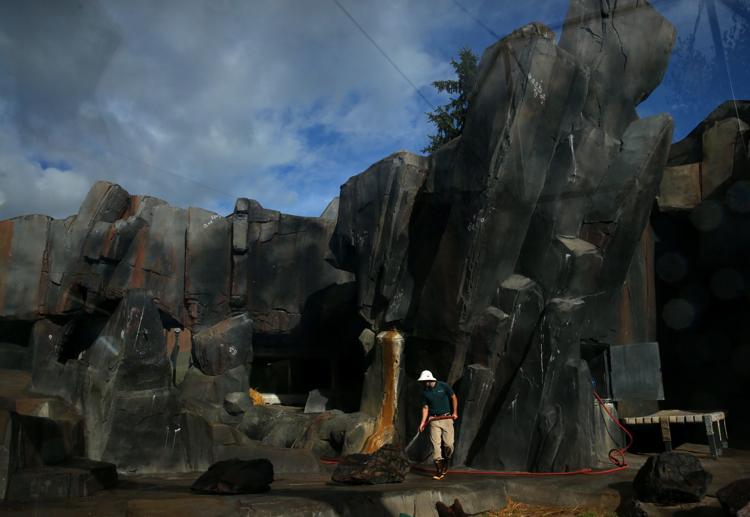 Most work continues at St. Louis Zoo despite coronavirus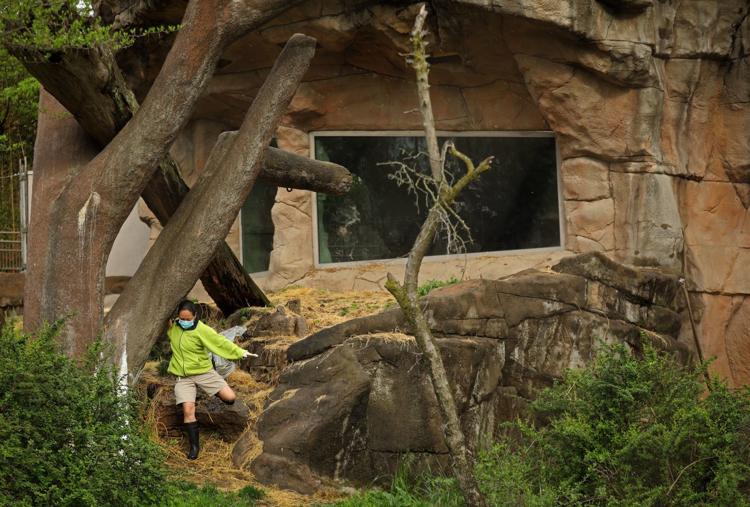 Most work continues at St. Louis Zoo despite coronavirus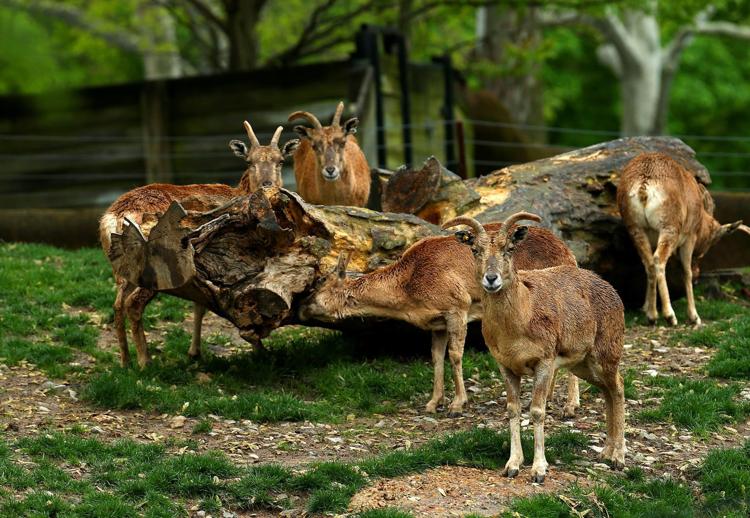 Most work continues at St. Louis Zoo despite coronavirus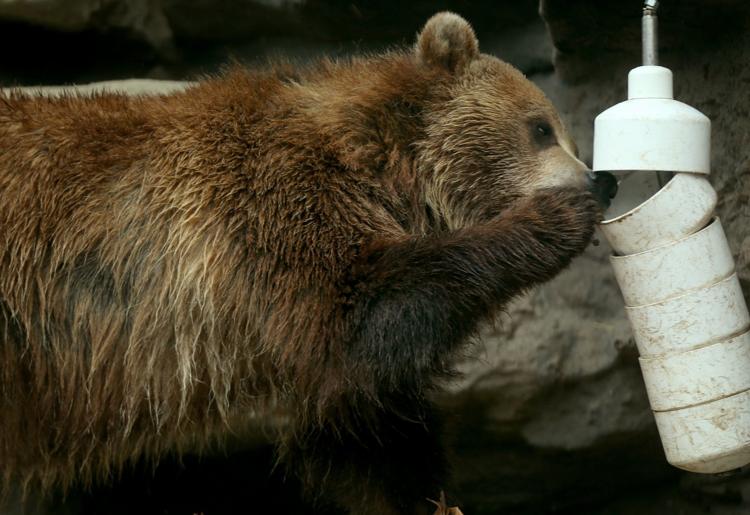 Most work continues at St. Louis Zoo despite coronavirus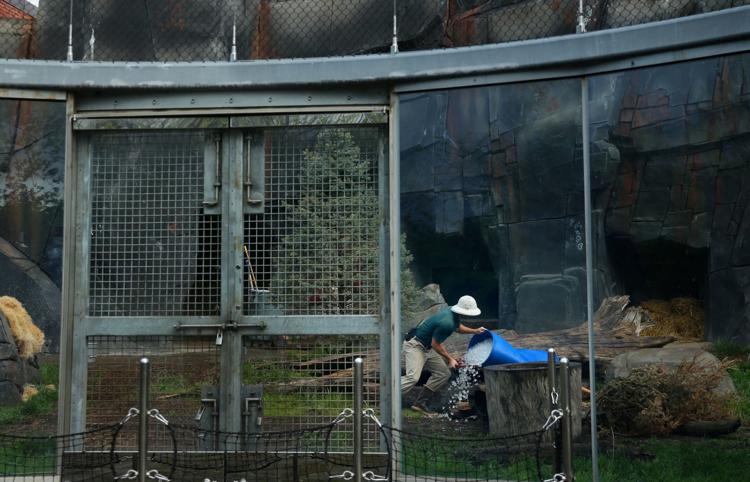 Most work continues at St. Louis Zoo despite coronavirus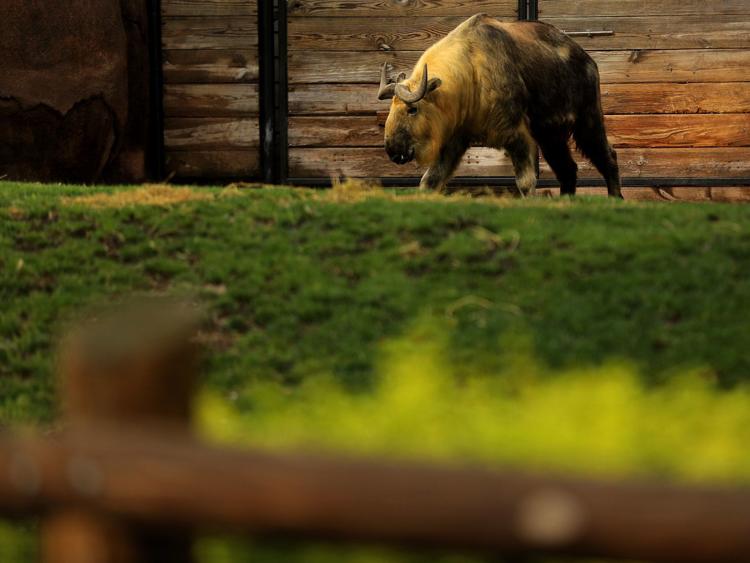 Most work continues at St. Louis Zoo despite coronavirus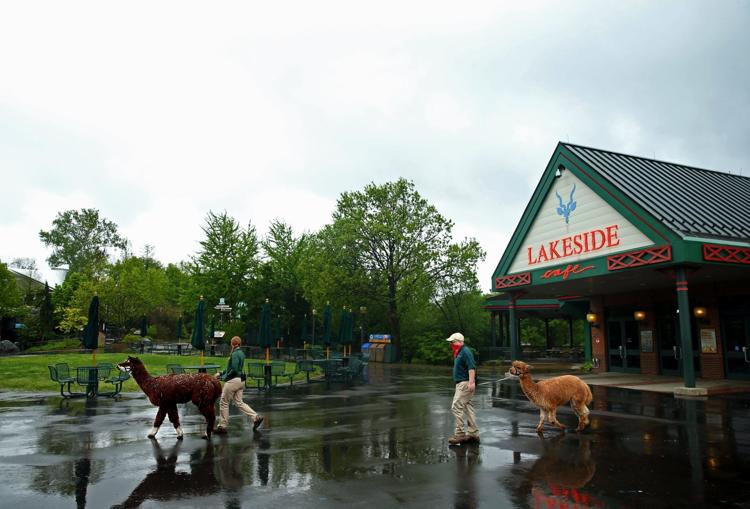 Most work continues at St. Louis Zoo despite coronavirus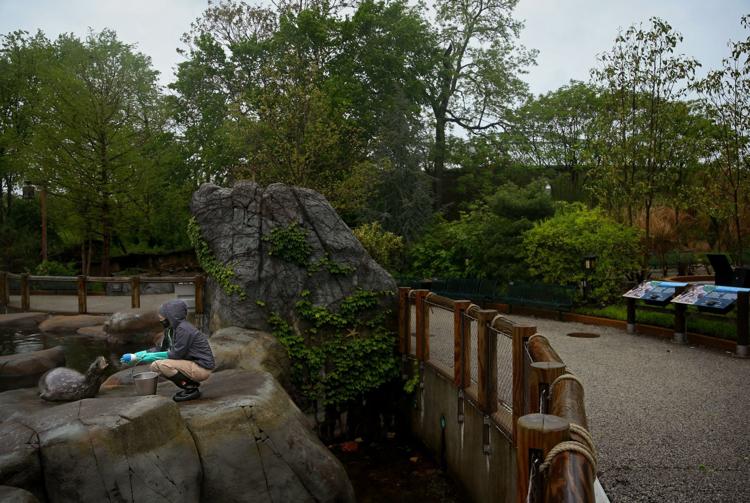 Concerned about COVID-19?
Sign up now to get the most recent coronavirus headlines and other important local and national news sent to your email inbox daily.