It's known as "yellowface," the use of makeup to make a Caucasian performer look Asian. Broadly, the term is often used to describe the practice of casting a Caucasian as an Asian character.
Think Warner Oland as Fu Manchu and Mickey Rooney in "Breakfast at Tiffany's." It's analogous to the blackface of minstrel shows and the likes of "Amos 'n' Andy."
Yellowface is essentially a thing of the past in the theater, to say nothing of television and film. But is it a valid criticism in opera, where realism is a nonstarter and having the right voice type for a role is the primary concern?
It's a relevant question as Opera Theatre of St. Louis prepares to open its 2017 festival season May 20 with Puccini's "Madame Butterfly."
"Butterfly" is one of the world's most beloved operas, primarily because of Puccini's glorious music. The demands of that music make it hard to cast, however. Sopranos who can sing the role of the geisha Cio-Cio-San well are few and far between — and having singers with the right vocal specialty is of paramount importance.
Controversy over yellowface casting onstage first became widespread in 1990, when the hit musical "Miss Saigon" opened on Broadway. "Miss Saigon," a modern knockoff of the "Butterfly" story, had white British actor Jonathan Pryce playing a French-Vietnamese pimp called the Engineer in eyelid prosthetics and heavy makeup. Tony Award-winning playwright David Henry Hwang, among others, objected to the casting. Pryce did the role to critical and popular acclaim, but it's since been played by actors of Asian descent.
Gilbert & Sullivan's "The Mikado," which satirized Victorian Britain via Japanese stereotypes, has come under fire in recent years. Last year, Union Avenue Opera abandoned the traditional Japanese setting and put its all-Caucasian cast in an English gentlemen's club.
'We cast vocally first'
OTSL has a longstanding commitment to diverse casting, putting nonwhite singers into a wide variety of traditionally Caucasian roles. Last season, Korean sopranos sang the leading roles of Mimi in Puccini's "La Bohème" and Zerbinetta in Strauss' "Ariadne on Naxos," while singers of many ethnicities portrayed South Asians in Jack Perla's "Shalimar the Clown." Next year brings an Asian-American tenor and a South Korean baritone in the starring roles of Alfredo and Germont in Verdi's "La Traviata."
But all sopranos are not the same, and Cio-Cio-San in "Madame Butterfly" calls for a heavier voice than the lyric Mimi or the coloratura Zerbinetta. This opera, as things worked out, is cast primarily with Caucasian singers, including Rena Harms, who plays Cio-Cio-San. (Director Robin Guarino says makeup won't be used to alter or represent ethnicity.)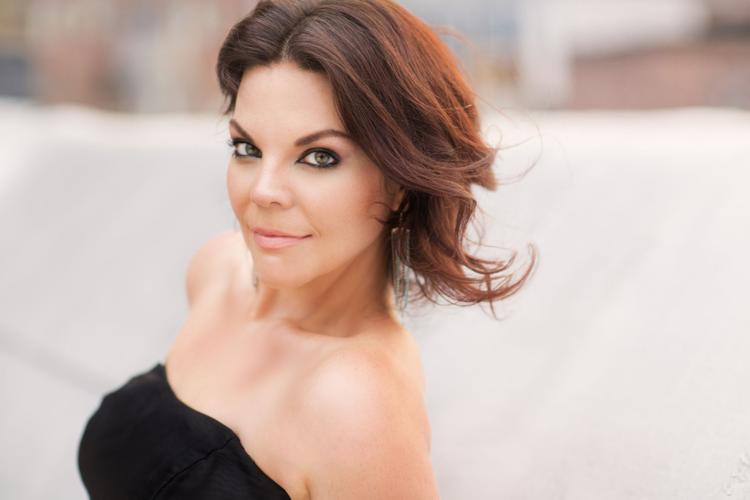 Singers are typically hired several years ahead of time; productions usually require a commitment of weeks or months, from the start of rehearsals until the final performance. That adds additional layers of difficulty to questions of casting, says OTSL artistic director James Robinson, because of availability and the way in which opera singers are trained.
"A soprano can be many types of things. It's not as if you can just pick up the phone and say, 'OK, I need an Asian soprano — whether she's Japanese, Chinese, Filipino or Korean — who can sing Cio-Cio-San.'"
Singers, he points out, "have to go through training like athletes do. You can't just say one athlete can do everything. Nor can one singer do everything. You're not going to ask Usain Bolt to run the Boston Marathon, because he couldn't do it. Tom Brady is a great quarterback, but he would be a disaster playing for the Boston Celtics. We cast vocally first."
As both a critic and a former opera singer, I believe in casting the most appropriate available voice for any given role, regardless of a singer's ethnic origins.
I've gained too much by seeing and hearing singers such as the African-American bass Eric Owens in Wagner, tenor Sean Panikkar (the son of Sri Lankan immigrants) as a Spanish nobleman, the African-American mezzo-soprano Denyce Graves as Carmen, the South Korean coloratura soprano So Young Park as Zerbinetta, among many others, to want to close those doors of opportunity on anyone.
OTSL likes to work with members of a given community before giving operas that might be controversial, starting with "The Death of Klinghoffer" in 2001. That has continued with a task force of volunteers who are consulted early in the production process on questions of diversity in casting, company general director Timothy O'Leary says.
One of those volunteers is Chikako Usui, president of the Japan-American Society of St. Louis and a professor of sociology at UMSL. She'll be the featured speaker at Monday night's "Spotlight on Opera" session at the Ethical Society.
Usui said that she understands the vocal requirements of opera and points out an additional complication for OTSL: "They are producing opera in English, which is rare. There aren't many (native) Asian opera singers who can perform in English to begin with. If there are qualified Asian singers, of course, that would be a nice way to approach it. But I don't think that race and ethnicity are the top priority. I think how the person's voice can carry is the top priority."
She added that she hasn't seen a production using Asian makeup, but she's fine with the use of wigs.
"This is opera. You don't bring realism, as if this was going to be a documentary." And, she notes, "Butterfly" is beloved in her native Japan. (The noted Japanese composer Shigeaki Saegusa wrote a sequel, "Jr. Butterfly," which deals with the return of her son to Japan.)
Robinson agrees. "Opera is all artifice, with people walking around singing. It's highly emotional; that's not real life. I think we have to look at it that way."
With that said, he can't think of the last time he saw "a production where non-Asians were made up to look Asian. I don't think any company in their right mind would try to yellowface anybody. That would be as ridiculous as somebody blackfacing Otello. But put a black wig on? Yes, but we put blond wigs on Blonde (in Mozart's 'The Abduction from the Seraglio') and Minnie (in Puccini's 'The Girl of the Golden West')," regardless of the singer's ethnicity.
Avoiding stereotypes
There's another issue from the singer's point of view: stereotyping. George Gershwin's "Porgy and Bess," which by the terms of his will requires an all-black cast. But some African-American singers prefer to avoid it.
"I understand how that works," Robinson says. African-American performers such as tenor Lawrence Brownlee, bass-baritone Ryan Speedo Green and bass Morris Robinson "don't want to go near 'Porgy and Bess.' They do not want to get on that train. They want to do other things, and they will stay away from it for as long as they can, because you can get stereotyped — you can get stuck on that circuit."
In straight (nonmusical) theater, the role of the North African Moor Othello is now given exclusively to black actors. (An exception in recent years gave Patrick Stewart the title role and made the rest of the cast African-American.) If the same were true of Verdi's opera "Otello," it would drop from the repertoire; the number of available dramatic tenors of any color who can sing it is simply too small. "Madame Butterfly," one of the top 10 operas in popularity around the world, is a part of the core operatic repertoire.
Opera is an art form that encompasses all the arts — singing, acting, dance, visual arts. The more inclusive it is, the better. And just as that means casting nonwhite singers in a variety of traditionally Caucasian roles, it includes casting non-Asian sopranos as Cio-Cio-San.