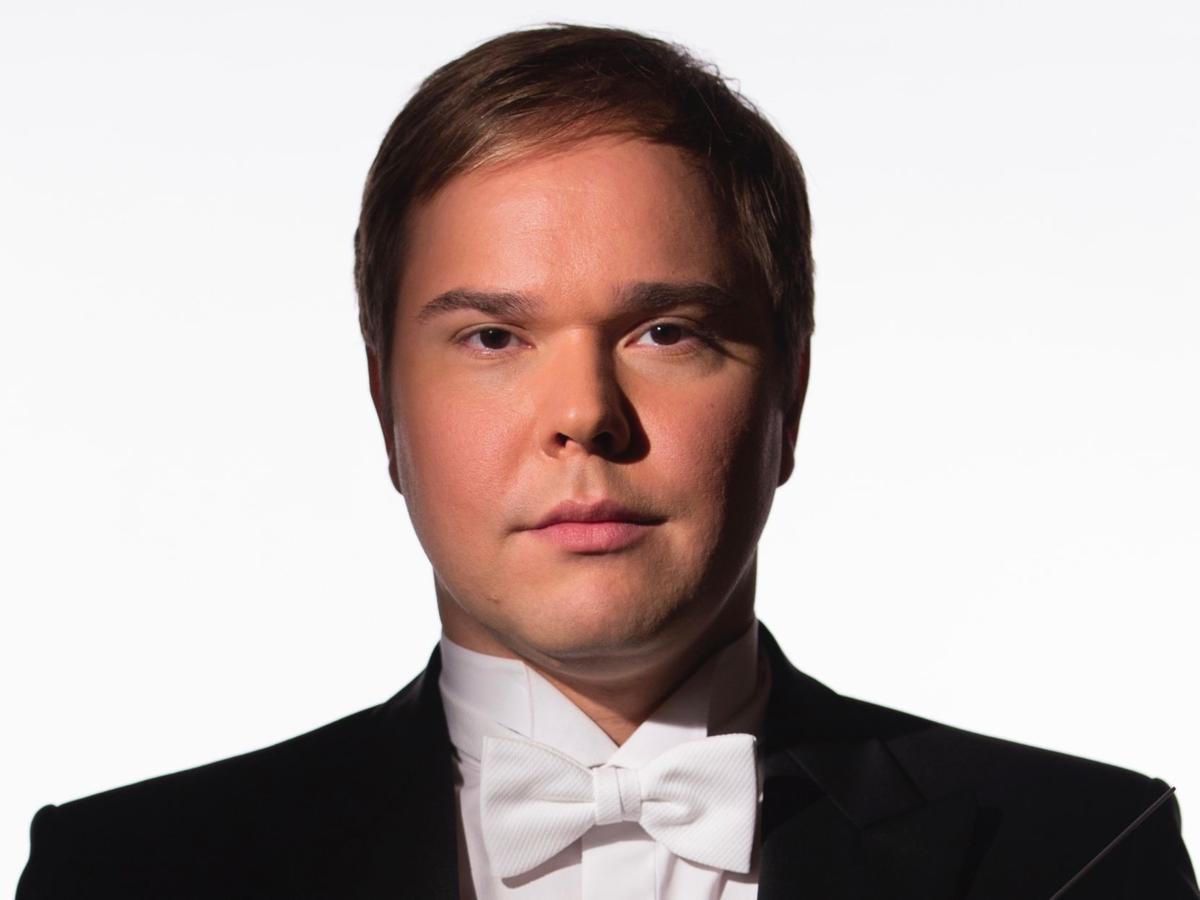 Modest Mussorgsky's "Pictures at an Exhibition" is an unquestioned masterpiece and a popular favorite. On Friday night at Powell Symphony Hall, conductor Marcelo Lehninger and the St. Louis Symphony Orchestra reminded us of the reasons why that is.
Mussorgsky composed "Pictures" as a piano work in 1874. Inspired by an exhibition of artworks by his friend Viktor Hartmann, an artist and architect who died of an aneurysm at the age of 39, Mussorgsky depicted 10 pieces that Hartmann created while traveling through Europe, adding a "Promenade" theme that shows the composer strolling through the show.
It's an outstanding piece for piano. But the sequences cry out for orchestration, and numerous arrangers have complied. The best known (and most often performed) version is Maurice Ravel's, but there are about 30 (including a compendium arranged by Leonard Slatkin) for orchestra, along with others for chamber groups, jazz bands and even one by the progressive rock band Emerson, Lake & Palmer.
Lehninger and the SLSO used the familiar Ravel orchestration. It calls on most of the orchestra's principal players to take solo passages; all played effectively, beginning with acting principal trumpet Thomas Drake's opening "Promenade." Saxophonist Jeffrey Collins, principal horn Roger Kaza and principal tuba Derek Fenstermacher were also standouts.
It was an exciting performance, and earned the audience's enthusiastic applause; the end of the "Ballet of Unhatched Chicks" section drew appreciative laughter. It was also a little messy in places, a little too fast in spots, and could have used more of a bass presence throughout.
Too much speed, some disconnection between the podium, piano and orchestra and a few balance issues were problematic in Sergei Prokofiev's Piano Concerto No. 1 in D-flat major. The excellent Macedonian pianist Simon Trpčeski has a virtuosic technique, a good grasp of the score and seemed fully absorbed in the music, but his instrument's sound didn't always project as well as it might.
Things settled down in the third movement; Trpčeski was magnificent. He performed two brief encores by Prokofiev: the March, No. 10, from "Music for Children," Op. 65; and the Scherzo Humoristique, No. 9, from "10 Pieces for Piano," Op. 12.
The concert began with Lehninger making a memorable entrance, one knee balanced on a scooter: he broke his foot the week before, he explained. His manager asked him if he wanted to cancel his engagement, to which he replied, "Hell, no!"(He's become remarkably adept with the scooter in a short time.) The likable Brazilian-born conductor had to sit on a stool atop the podium as a result.
The opening work was Paul Hindemith's "Concert Music for Strings and Brass," Op. 50. Bright and brassy, the piece has contemplative passages, but for the most part, it's a no-dozing zone. Principal trombone Timothy Myers, Drake, Fenstermacher and Kaza helped to make it so.
St. Louis Symphony Orchestra: Pictures at an Exhibition
When 8 p.m. Saturday • Where Powell Symphony Hall, 718 North Grand Boulevard • How much $15-$88 • More info 314-534-1700; slso.org