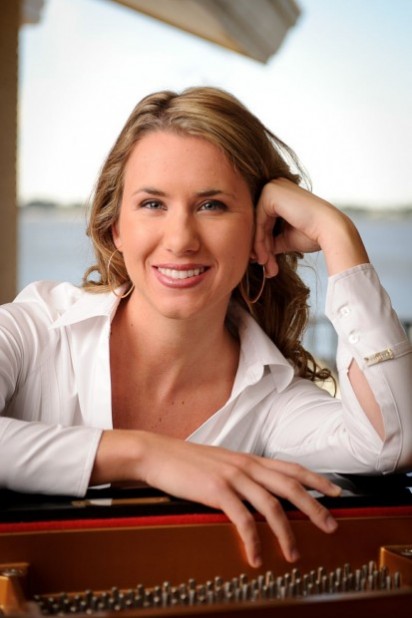 The competitors for the Fourteenth Van Cliburn International Piano Competition have just been announced. One of them is a St. Louisan, Lindsay Garritson.
Garritson, 25, of Elsah, is a graduate of Principia College and the Yale School of Music. She's been on a roll in the last couple of years, winning second prize in the 2011 Montreal International Musical Competition, winning the 2011 Yale School of Music Woolsey Concerto Competition, and taking first in the 2010 Chopin Piano Competition at the Mozarteum International Summer Academy.
Hundreds of young pianists, ages 19 to 30, apply for the Cliburn every four years. This time, 132 applicants were chosen for live auditions in Hong Kong, Hannover, Moscow, Milan, New York and Fort Worth in January and February. 30 of them – a thoroughly international lot – will gather in Fort Worth in late May. The final round takes place in early June, with the competition concluding on June 9. The competition is dedicated to the memory of Van Cliburn, who died last week at 78.
The name Garritson should be familiar to St. Louis music lovers: they constitute a dynasty of sorts. Lindsay Garritson plays both piano and violin (she was co-concertmaster of the St. Louis Symphony Youth Orchestra a decade ago). Her sister, Laura, is also a pianist. Their mother, Marie Garritson, is a flutist. All three have been winners of the Artists Presentation Society awards.