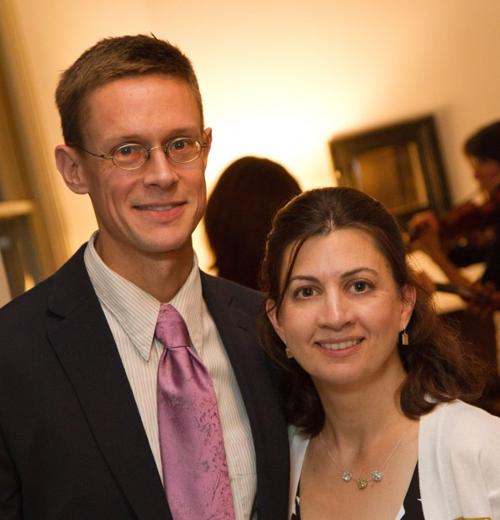 The Missouri Chamber Music Festival returns this week for a fourth season, with a quartet of concerts featuring 16 outstanding instrumentalists.
Many of them are the friends and colleagues of Scott Andrews, the principal clarinet of the St. Louis Symphony Orchestra, and his wife, pianist Nina Ferrigno. Most of them have performed here before (including the excellent Calyx Piano Trio: Ferrigno, violinist Catherine French and cellist Jennifer Lucht). For the first three concerts they'll return to First Congregational Church of Webster Groves; the last one takes them to Sheldon Concert Hall.
The fourth season introduces something new: MOCM Morning Music, a coffee concert that starts at 10:30 a.m. on Wednesday. The program includes works by Shostakovich, Augusta Reed Thomas and Prokofiev.
MOCM concerts are designed to allow Opera Theatre of St. Louis patrons to attend without running late. Thursday's concert begins at 5 p.m. and features SLSO principal flute Mark Sparks in the Mozart Flute Quartet in D, along with music by Villa-Lobos, a pair of works by Thomas for piano trio and one by Ravel. Saturday brings "Fairy Tale," at 7 p.m., with Schumann's "Fairy Tales," Ravel's "Mother Goose" and the Brahms Piano Quartet in C minor.
The finale is "Souvenir at the Sheldon," at 2 p.m. Sunday, with the Shostakovich Piano Quintet and Tchaikovsky's "Souvenir de Florence." Tickets are $10 to $25; a $65 season pass will get you into everything, or save 20 percent off single ticket prices by buying online. For more information, visit mochambermusic.org or call 314-882-0053.