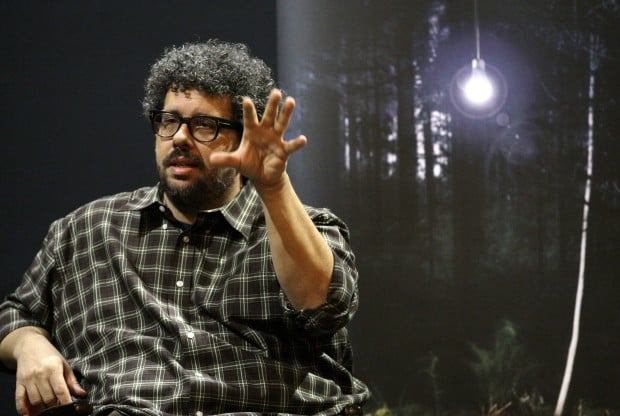 William Roth, the studio's producing director, said the LaBute New Theater Festival will run July 5-28, 2013, at the Gaslight Theater, 358 North Boyle Avenue. In future years the festival will be held around the same dates, he said.
A distinguished writer for both stage and screen, LaBute is the author of dramas including "In the Company of Men," "reasons to be pretty" and "Fat Pig."
The relationship between LaBute and the studio goes back about a year. Last summer, the company staged "Just Desserts," a production of short plays that he had written over the years. LaBute also wrote a new piece expressly for "Just Desserts," called "Bad Girl": A monologue in which a young woman considers her relationships with men, "Bad Girl" was performed by Rachel Fenton.
The festival also will include a new piece that LaBute will write for the occasion. It will be performed every night for the run of the festival. LaBute plans to participate in the opening weekend, Roth said.
The other shows in the first festival will be new short plays that the festival's creative team selects from open submissions. Eight plays will be chosen: four to be performed in the first two weeks, four in the second two weeks.
Scripts will be accepted for consideration from October through December. A submission should include a letter of inquiry, a synopsis and a 10-page sample from the script. All plays must be one hour long at most, must use a unit set and must conform to the technical specifications of the Gaslight. Details will be available on the St. Louis Actors' Studio website.
The festival will also feature winning plays by high school students, to be presented in readings. There will be different guidelines for the student plays.
LaBute, Roth and Milton Zoth, artistic director of the St. Louis Actors' Studio, are all on the creative team for the festival. Joining them are St. Louis theater artists Wayne Salomon, Bobby Miller, John Pierson, Nancy Bell, Linda Kennedy, Elizabeth Helman and Patrick Huber, and novelist Edward Ibur.