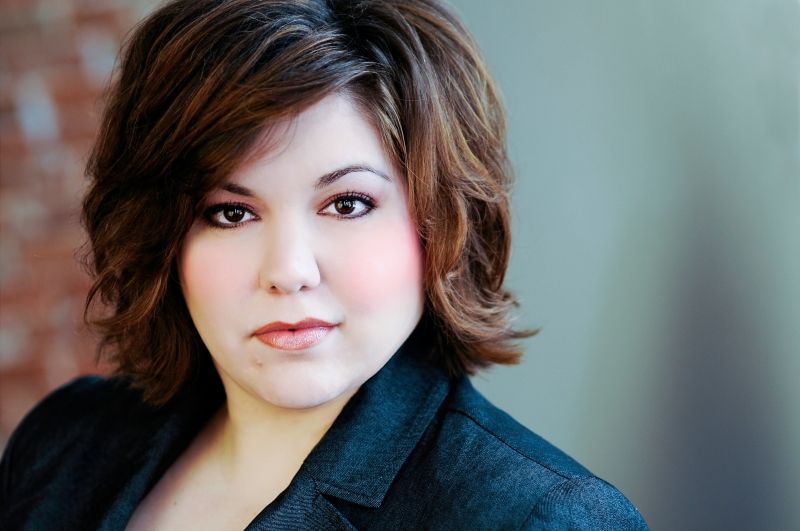 It's tough being a young opera singer with big potential. Dramatic voices mature later than more lyrical instruments. There aren't a lot of roles, meanwhile, to pay the bills while the young singer works to hone her art. Dramatic voices usually sing the leads.
There are exceptions, though, and the High Priestess in "Aida" is one of them.
At 34, soprano Sarah Price is still years away from her peak. A native of the northwest suburbs of Chicago, she came to St. Louis to be the director of music and worship arts at St. John's United Church of Christ in St. Charles.
Price sings in the St. Louis Chamber Chorus, and in the St. Louis Symphony Orchestra Chorus. David Robertson suggested her for the role of the High Priestess. Chorusmaster Amy Kaiser auditioned her for it, and Price won the job, stepping out from the chorus for those key moments.
"It's really exciting," she says. "It's not a huge part, but it's an important one when it comes in. I've had a lot of fun singing it. When the rest of the women come in, it's really mysterious and interesting." Price has worked on it with both her regular coach, Gail Hintz, and with Kaiser.
The music for the High Priestess reflects, more than most of the opera, the Middle Eastern harmonies and influences that Verdi tried to bring into his Egyptian score. It has its tricky moments, with some unusual intervals and places where the pitch can be problematic. "It all has to line up the way it ought to," she says. "It's less about reading the notes, and more about really getting a feel for the music."
Price, a winner of the Artists Presentation Society last year and a Met winner in 2010, solos with groups and organizations in St. Louis, out of town, and in Europe. She does the audition circuit every fall, and is preparing for a competition in Houston. Being a full-time singer "would be my life goal." The music of Verdi and Puccini are her favorites. "I'm so excited to be able to do this, even to do a tiny part of it, as a soloist. It's repertoire I love to sing."