For the first time in their lives, the monkeys and lemurs at the St. Louis Zoo truly don't know what the day will bring.
Who will their neighbors be? Will the sun come out for a little sunbathing? Is that leafy branch within reach, and is it tasty? What about that pesky fly? Where does this tunnel lead? What's that chirping — and that roar in the distance?
And who are all these other primates — the loud ones holding up cellphones?
The zoo's new Primate Canopy Trails habitat, opening to the public July 12, creates a whole new world of possibilities.
"The fact that the zoo put so much time and resources into making an exhibit that allows our animals that kind of unpredictability is amazing," said Heidi Hellmuth, the zoo's curator of primates, on a recent tour of the habitat. "It's a game changer, in our opinion."
The $13 million space, officially called the Michael and Quirsis Riney Primate Canopy Trails, was funded by donors and took two years to build. It occupies land that had been home to a sea lion arena and chimpanzee show and is attached to one of the zoo's oldest buildings, the Primate House; the 1925 structure had been renovated over the years and had six smaller outdoor habitats that were suitable for only a few species.
The new outdoor attraction includes a series of netted habitats — eight outdoors, 12 indoors — connected by tunnels. The spaces can be combined in at least 100 different configurations. Grasses and bushes provide snacks for the animals to explore and eat.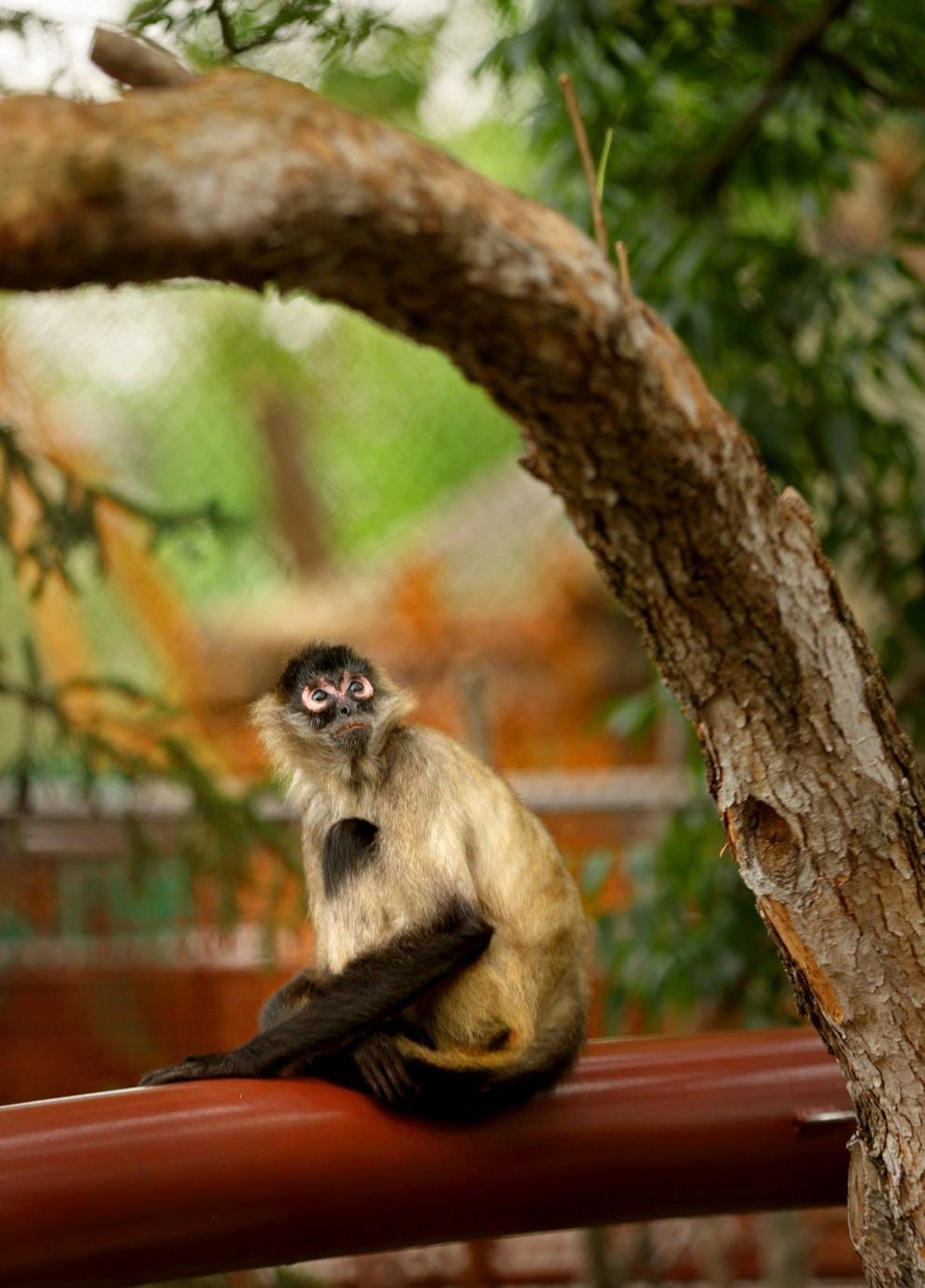 "So suddenly, their life has expanded dramatically," Hellmuth says.
About 40 different monkeys and lemurs representing 14 different species live at the Primate House. Some of them had never lived outside. The primate care team started introducing the animals to their new home about two months ago.
"Watching them come outside the first time and look around and feel the wind and all that — it brings tears to our eyes," Hellmuth says.
Keepers thought it would take the Guereza colobus monkey family group, who had never been outside, days to make their way from the Primate House to the new Primate Care Center at the opposite end of the outdoor habitat. "It took an hour," Hellmuth says.
There was no rhyme or reason to how each animal reacted for the first time. Some followed the dominant family member, some ventured out on their own and a few, like the Allen's swamp monkeys, took days to make it all the way out.
One male Francois langur named Deshi likes to use displays, or showoff-y behavior, to keep predators away and defend his family group. Inside the old building, he would become agitated and hit the glass on the front of the enclosure if humans were too close.
Outside, Hellmuth says, Deshi seems more confident, perching in spots above visitors to keep an eye on things and shaking branches, which are more natural behaviors.
"Anything he can do to make noise makes him feel like he's doing his job," Hellmuth says, as Deshi perches above on a draped fire hose. "But as I like to say, adolescent young male primates of any species can exhibit very similar tendencies. You'll always know if you come here which one is Deshi."
While the new habitat is obviously for the monkeys and lemurs, human primates can enjoy it alongside them. At the Primate Canopy Trails main entrance, visitors of all ages can climb through a treehouse with rope bridges and tunnels, where they'll learn about wildlife corridors and forest fragments, which primates must navigate in order to find food.
Humans can walk under and through clear acrylic tunnels, where the monkeys and lemurs might leap and crawl overhead. Visitors can walk under mesh skyway tunnels that the monkeys and lemurs use to travel from one habitat to another — or to stop and play or sunbathe. (Ring-tailed lemurs are known for sunbathing; they look like little Buddhas when they lounge, Hellmuth says.)
For now, humans will travel one way through the space, exiting through the Primate House. Some of the indoor habitats may be empty because their residents are outside.
At the new Primate Care Center building to the south, lower windows allow visitors to peek inside. Upper windows give the primates some privacy but allow them to see the outside.
Primate Canopy Trails is worlds away from the famous Chimpanzee Show that the zoo presented until 1982. Costumed monkeys would ride horses and tricycles and walk on stilts.
It was a different time — and mindset. People viewed the primates as humans, and some may have come away from the show wanting to own one. Primates as pets are a real risk, Hellmuth says.
The zoo wants Primate Canopy Trails to inspire visitors to help protect the animals in the wild. Humans can recycle, use products with sustainable palm oil, donate to conservation organizations, and look for the Forest Stewardship Council logo on paper and wood products.
Some of the species represented at Primate Canopy Trails are endangered or critically endangered. After the animals are more acclimated in their new habitats, keepers will focus more on breeding efforts.
"We want you to see how amazing these animals are, using natural abilities in a naturalistic habitat in natural family groups," Hellmuth says. "We want you to come here, be inspired, make an emotional connection and then say, 'What can I do?'"
What Michael and Quirsis Riney Primate Canopy Trails • When Opens at 10 a.m. July 12; zoo summer hours are 8 a.m.-5 p.m. Sunday-Thursday, 8 a.m.-7 p.m. Friday-Saturday • Where St. Louis Zoo, 1 Government Drive, Forest Park • How much Free; zoo reservations required • More info stlzoo.org/primatecanopytrails
Photos: St. Louis Zoo primates take to new outdoor playscape
New outdoor primate area to open to public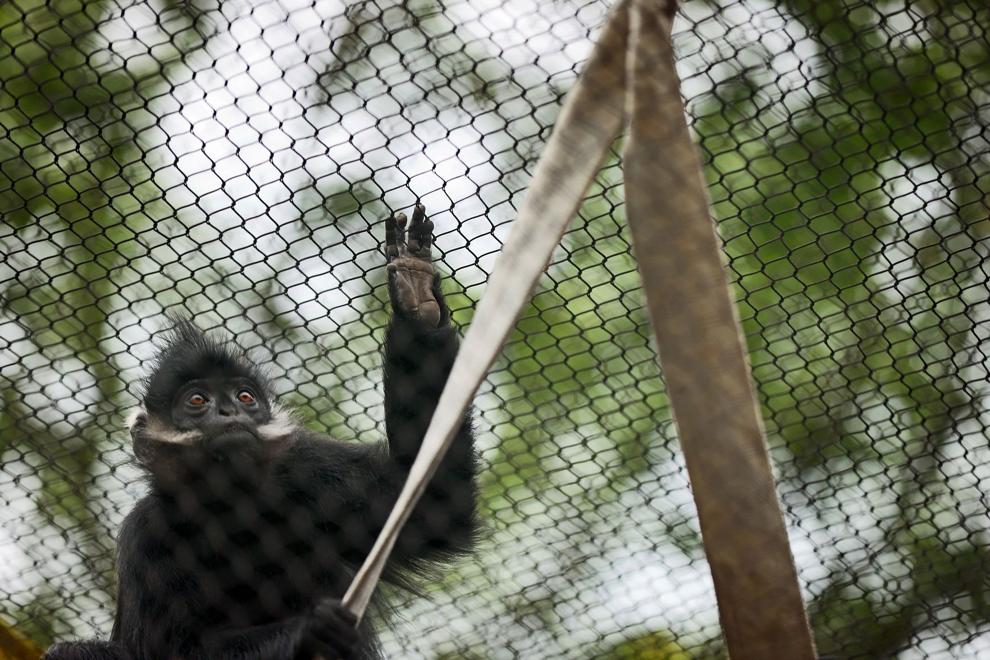 New outdoor primate area to open to public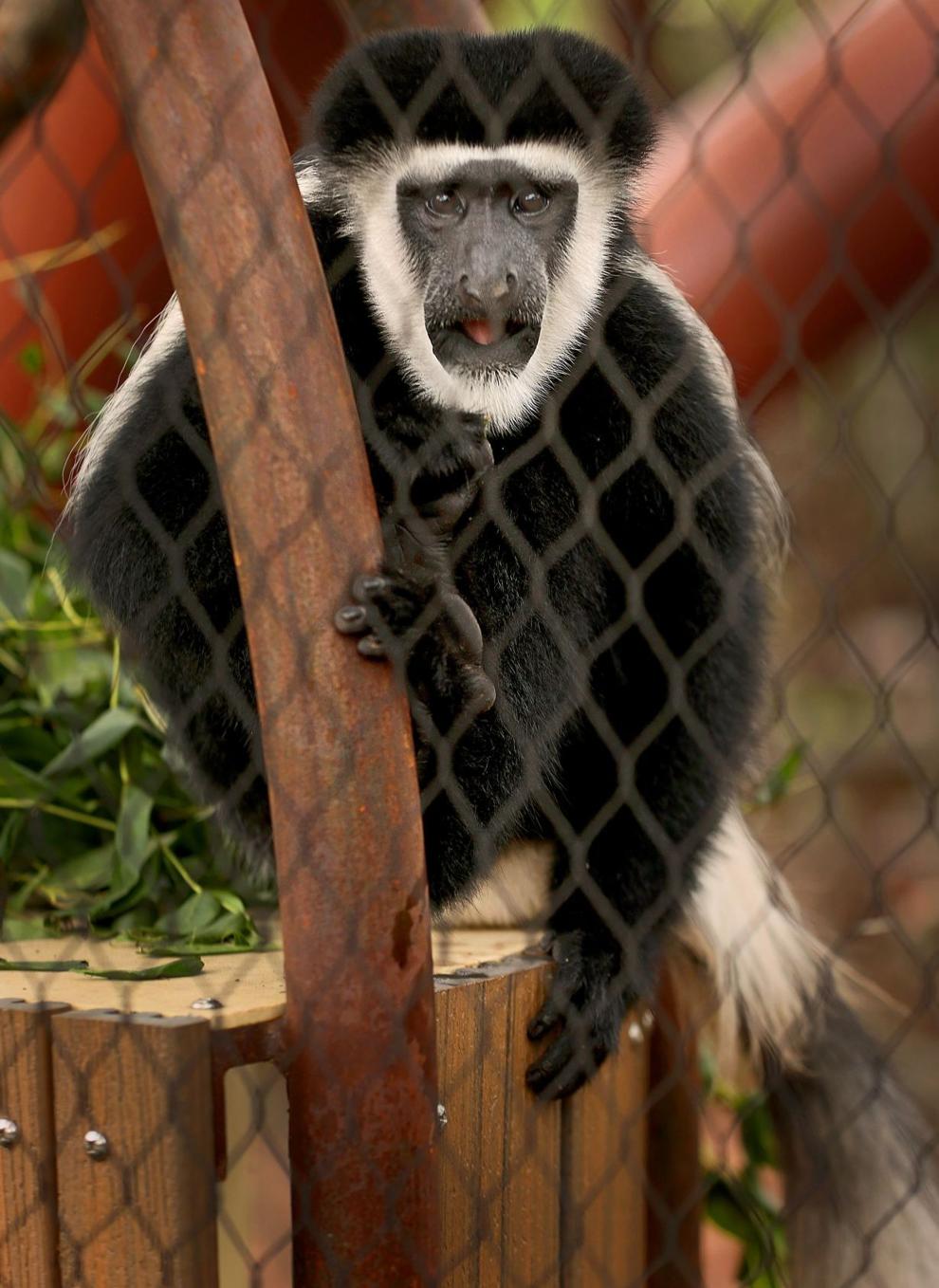 New outdoor primate area to open to public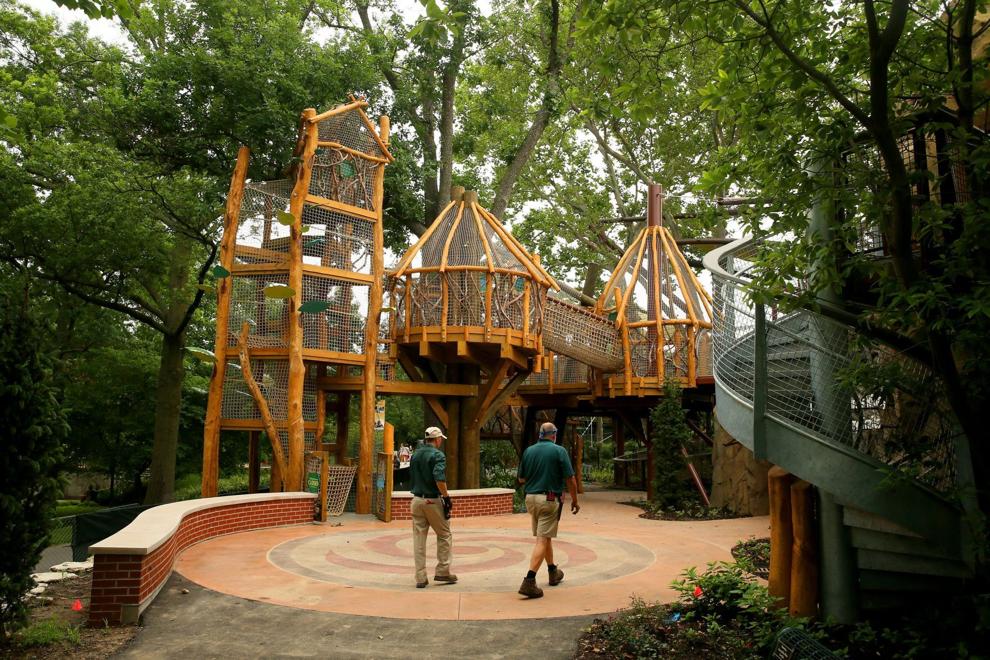 New outdoor primate area to open to public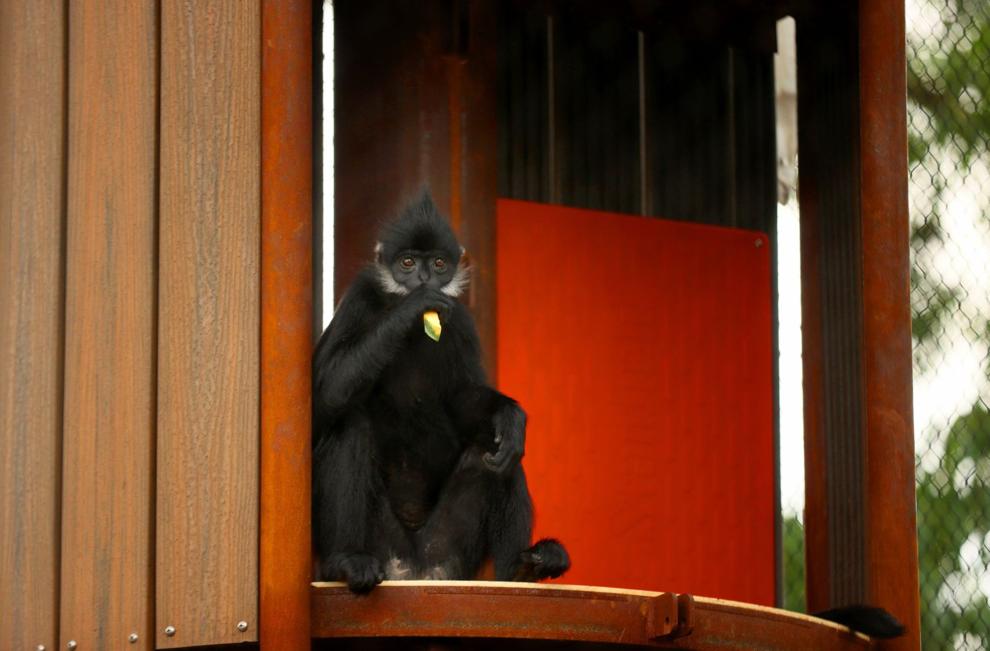 New outdoor primate area to open to public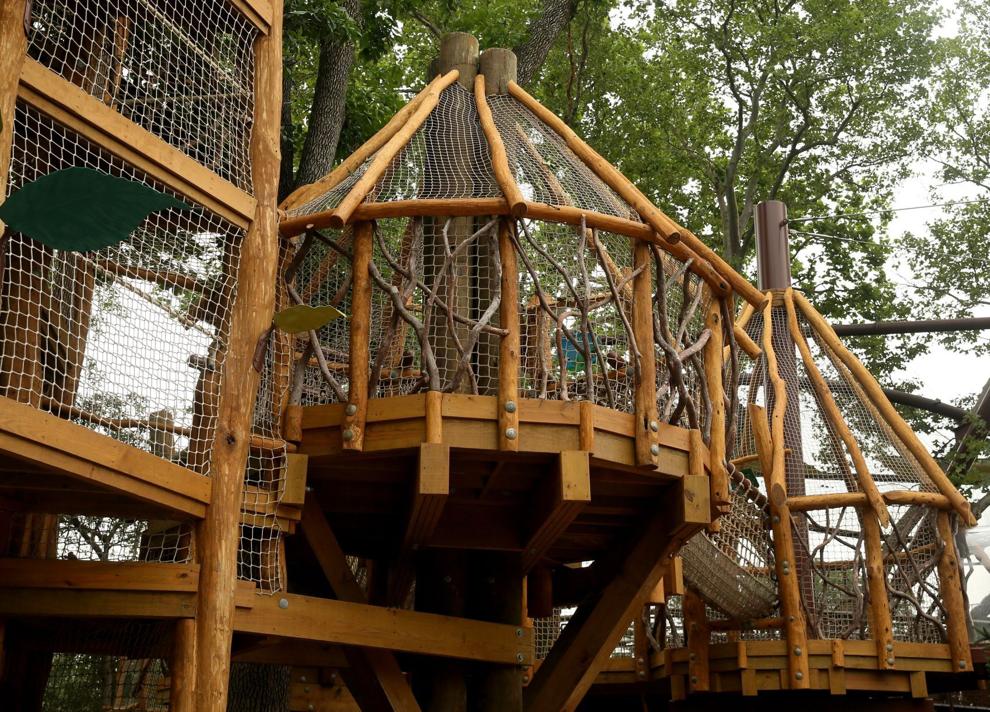 New outdoor primate area to open to public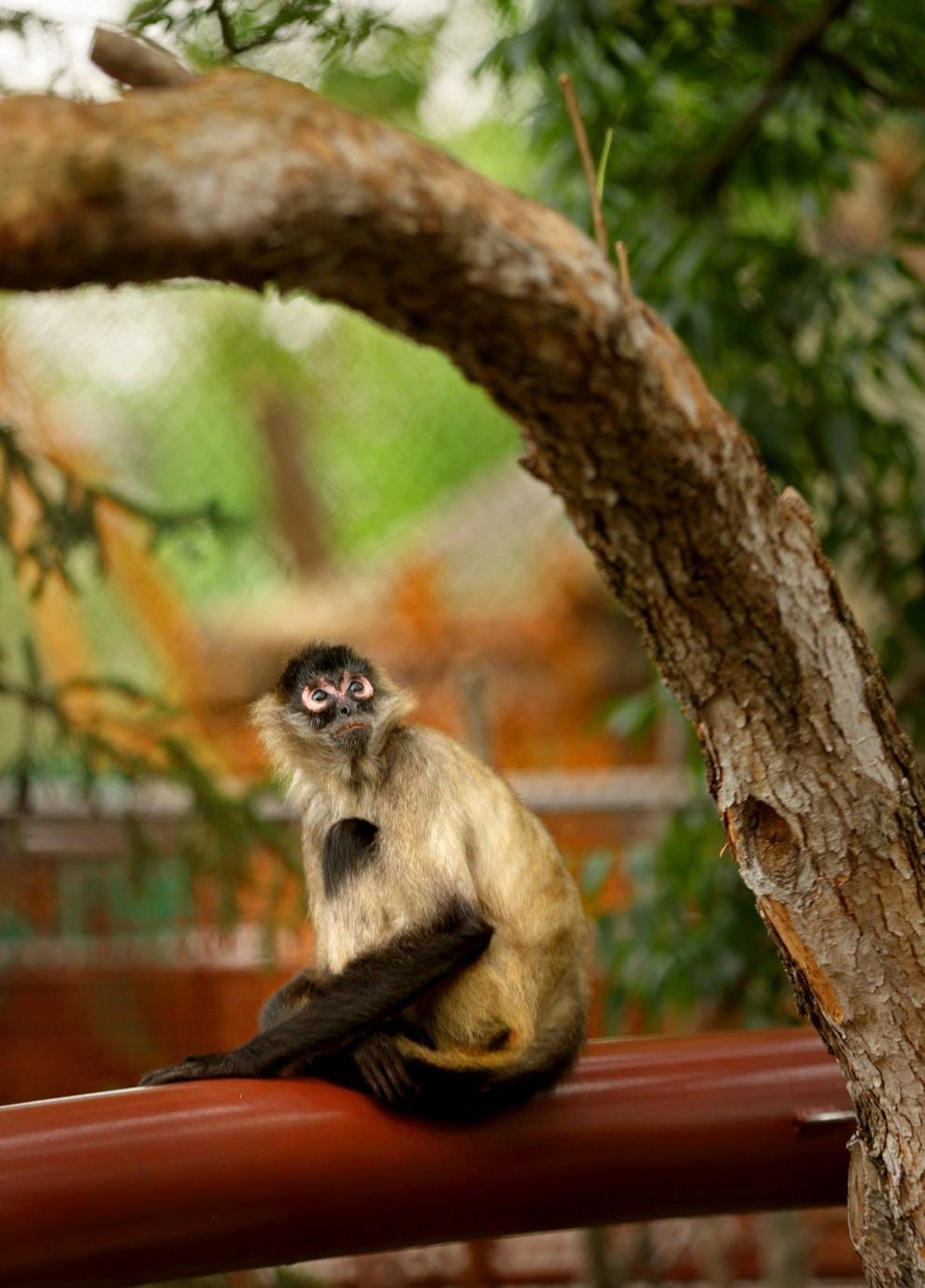 New outdoor primate area to open to public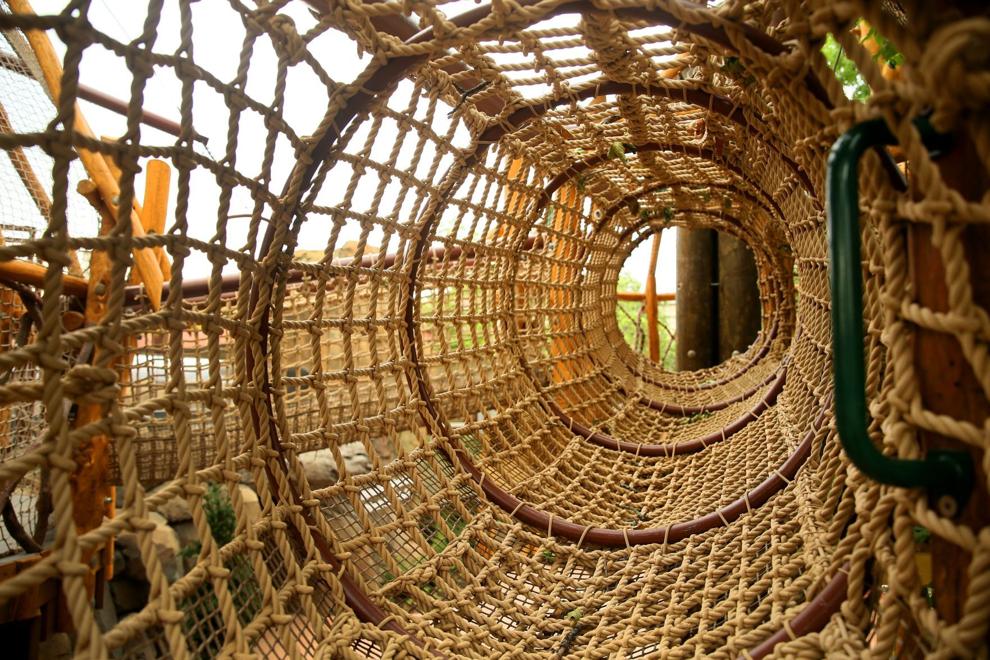 New outdoor primate area to open to public