Two of the three African elephants that had lived at Grant's Farm died within the past week, officials announced Wednesday.
"Both elephants were closely monitored by our veterinary staff, and their deaths do not appear to be related," said a press release. "Both were cherished members of our Grant's Farm family and will truly be missed."
A Grant's Farm spokesman would not answer any more questions about their deaths, including the exact days they died and the future of the elephant shows. They are survived by one other elephant at the farm, Max.
The elephants took turns performing during educational shows at the farm, and they enjoyed creating "art" that was sold in the Grant's Farm gift shop.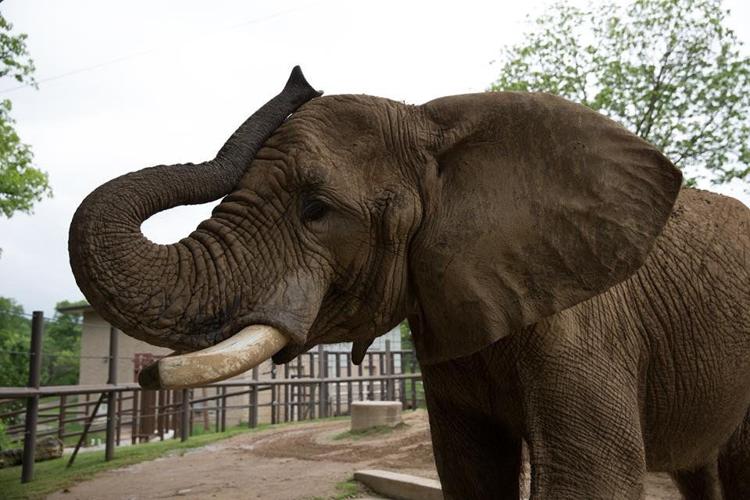 Toby enjoyed picking up sidewalk chalk with his trunk and doodling on the floors of his barn — the ends of elephants' trunks are so nimble they can pick up dimes, the farm's animal curator and elephant manager, Jennifer Joyce, explained this spring for a Post-Dispatch story about animal artwork.
Joyce had described Mickey as "scary smart," and explained she could work through a puzzle feeder quickly but didn't see the point in making art. "She was in remedial art for a long time," joked Joyce.
At 15, Max has been Grant's Farm's youngest elephant, and now he is their only elephant.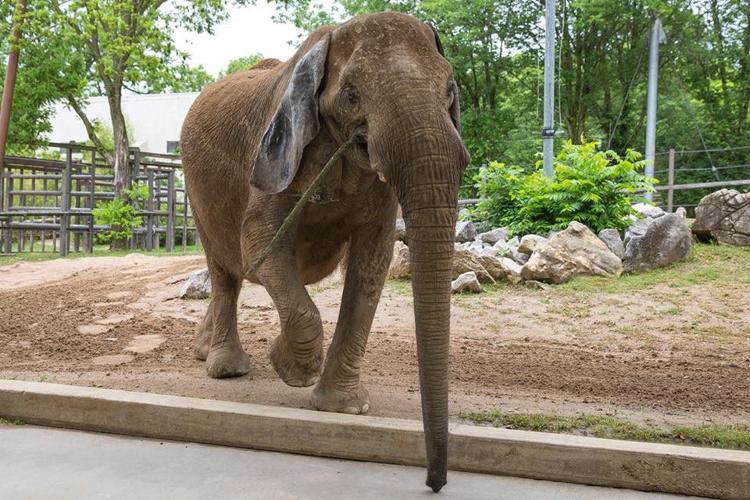 It was unclear Wednesday what would happen to the animal shows or if the farm would acquire more elephants.
One other elephant died at Grant's Farm this year. Bud, 34, died suddenly of a respiratory infection in March. He and Mickey had come from an orphanage in Namibia, on Africa's southwest coast. Bud's name was short for Budweiser, and Mickey's short for Michelob.
At the St. Louis Zoo, Kenzi, 6, died in February just days after being diagnosed with elephant endotheliotropic herpesvirus.
The Affton-area farm has been a public attraction for more than 60 years. It had once been owned by Ulysses S. Grant and was acquired by August A. Busch Sr. in 1903.
Editor's note: a previous version of this story incorrectly stated where Kenzi had lived.