At first, getting the vote wasn't the most crucial of St. Louis wives' worries.
After the Louisiana Purchase, they had lost some rights. Married women could no longer own land, control the family's money — or even prevent husbands from selling their children.
It was called coverture, and it followed laws used in England. Before 1803, married women such as Françoise LeDuc had to consent when a house was sold. The signature of LeDuc, the daughter of an Osage woman and a French Canadian trapper, was required on the sale of a city lot and house in 1789.
Over the next century, not only did St. Louis women fight for basic rights, but they also had a lot of groundbreaking to do: clean up hospitals, practice law and medicine, create businesses, help war efforts, organize workers (and themselves) and, yes, fight for rights to their own children.
So it's apparent why the Missouri History Museum's new exhibit is called "Beyond the Ballot."
Checking boxes was a monumental achievement in 1920, when U.S. women were finally "granted" the right to vote with the 19th Amendment. August marks the amendment's 100th anniversary. It was ratified on Aug. 18 and certified by the U.S. secretary of state on Aug. 26.
And St. Louis played a significant role in the national suffrage movement for women: The very first U.S. association devoted to women's right to vote was formed here in 1867, not to mention the start of the League of Women Voters in 1919.
Women certainly hadn't just been wearing pretty white dresses and yellow "Votes for Women" sashes through the 19th century and the early 20th.
"Women's voting rights didn't begin or end the work women were doing in St. Louis," says Katie Moon, exhibits manager and curator of "Beyond the Ballot." "St. Louis has a long history of women making contributions that left a lasting impact both on the local community and on the national suffrage movement."
Women often collaborated in groups to effect change. They joined the Daughters of the American Revolution, abolition groups and social clubs, learning more about leadership, organizing skills and strategy to make society better.
"They were often working toward prison reform, even during the Civil War," Moon says. More than 100 years ago, women had protested conditions in the Workhouse, now the St. Louis Medium Security Institution, which remains controversial.
But there were also individuals who should be household names, Moon says. She started with a list of some 100 area women and narrowed it down to 32 to highlight in "Beyond the Ballot."
The free exhibit, reservations and masks required, runs through March 1, 2022. (Its opening was delayed by the coronavirus shutdown.)
The exhibit includes historic items such as dresses, sashes and buttons promoting suffrage, along with the pen that Gov. Frederick Gardner used to ratify the amendment in Missouri. Domestic relics like pottery, sometimes uncovered during street construction, are included, as is an account of patients, many prostitutes, at the Female Hospital.
But the Missouri History Museum doesn't own a plethora of women's items from that era, Moon says. "Many women at that time didn't think their objects had value. We're rediscovering the importance of those objects now."
So featuring individuals, with original, colorful illustrations by St. Louis graphic artist Rori!, tells much of the story.
And, Moon says, "it was important to me to give these women names." She didn't want the history told only through groups and demographics. "It's fascinating they did what they did without even being able to vote."
But visitors may be floored by some stories they've never heard.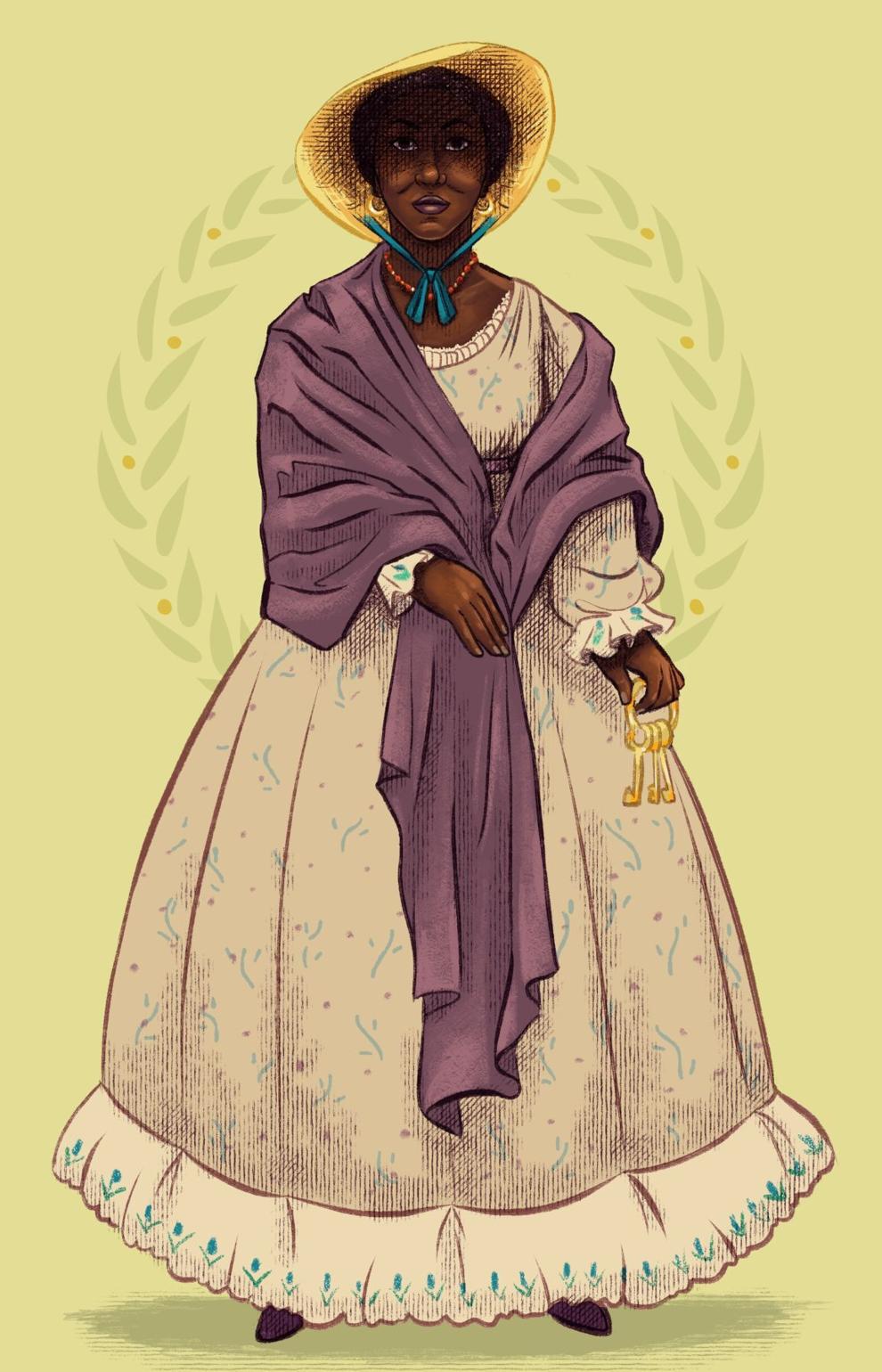 Esther (1753–1833), land owner • An enslaved woman given to Jacques Clamorgan as a debt payment in 1784, Esther (no surname known) would eventually become a businesswoman, wealthy property owner and litigator who fought for herself in court.
She became Clamorgan's housekeeper and business adviser, and in 1793, he freed Esther and gave her land as a way to hide his assets from men he owed money. He tried to force Esther to sign the property back to him, but she refused, and he physically abused her. She left, and the two went to court. When she died, she still owned an entire city block, two other city lots with houses and about 100 acres of farmland. (Esther's illustration, like some others, shows the face shaded because there is no known contemporary image.)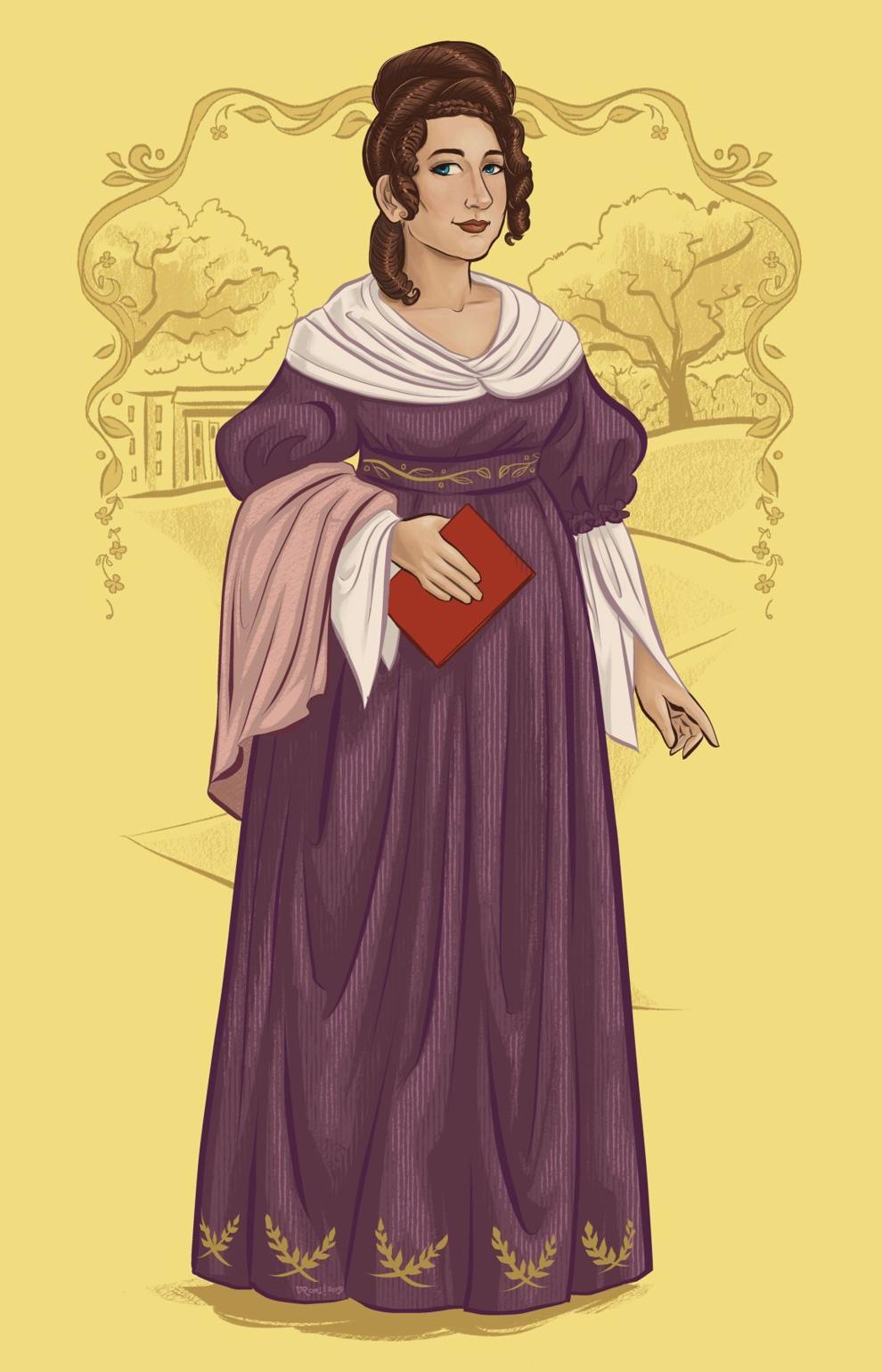 Mary Easton Sibley, 1800–1878, missionary • Sibley founded several schools, including one for German immigrants, one for African American children, and another a Presbyterian school for girls on the site of her and her husband's St. Charles farm, known as Linden Wood.
She was committed to abolition — even though she and her husband owned slaves. She urged women of her church to start a branch of the American Colonization Society, which advocated for freeing enslaved persons and returning them to Africa. Lindenwood University still operates in St. Charles on the same property where Mary Sibley opened it in 1827.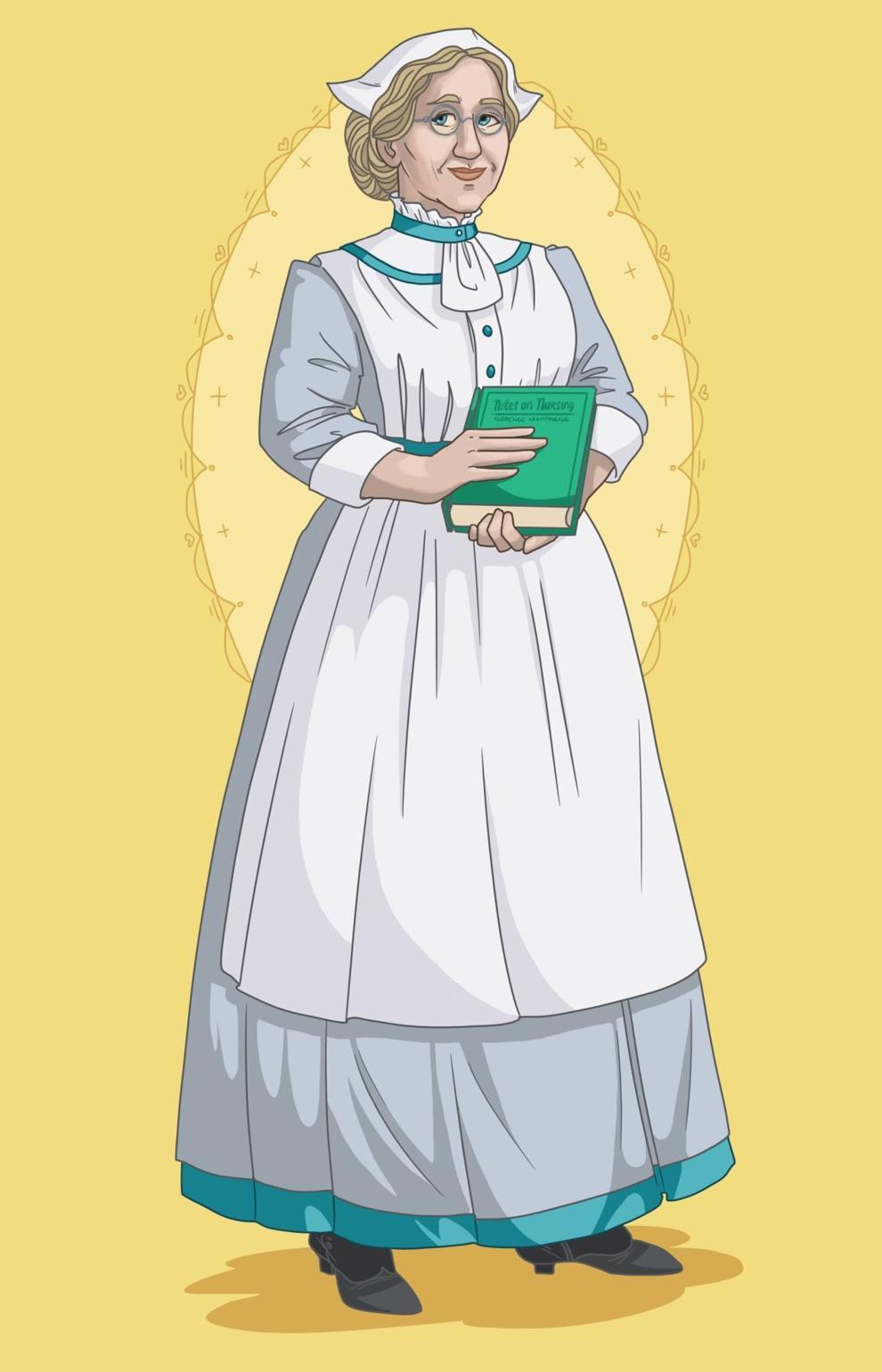 Emma L. Warr, ca. 1850–1937, administrator • Before Warr arrived in 1884, City Hospital had no trained nurses on staff, and patients measured out their own medication while avoiding roaches and rats. Warr, educated at the New York Hospital Training School for Nurses, became the first superintendent of the new St. Louis Training School for Nurses. Part of City Hospital, it was the only professional nursing school in Missouri.
Alarmed by the hospital conditions, Emma had students to take over most of its nursing care. She added 80 hours of physician lectures and extensive classroom training, lengthening the nursing program from two to three years. She also pushed for state laws that would recognize and license nurses as medical professionals.
S. Louise Marsh, 1867–1946, advocate • A mother of two, Marsh heard about a 15-year-old girl who lived in an orphanage and was forced to turn over her hard-earned wages to her alcoholic father. Under state law, fathers retained total control over their children, including the right to sell them. Mothers had no legal rights at all.
Marsh convinced legislator and labor lawyer Alroy Phillips to draft and present a joint guardianship law to the Missouri Senate. Along with written pledges of support from more than 6,000 members of Missouri's Daughters of the American Revolution, it quickly passed and took effect in 1913. The law, popularly known as the Marsh Joint Guardianship Law, granted equal rights to both parents.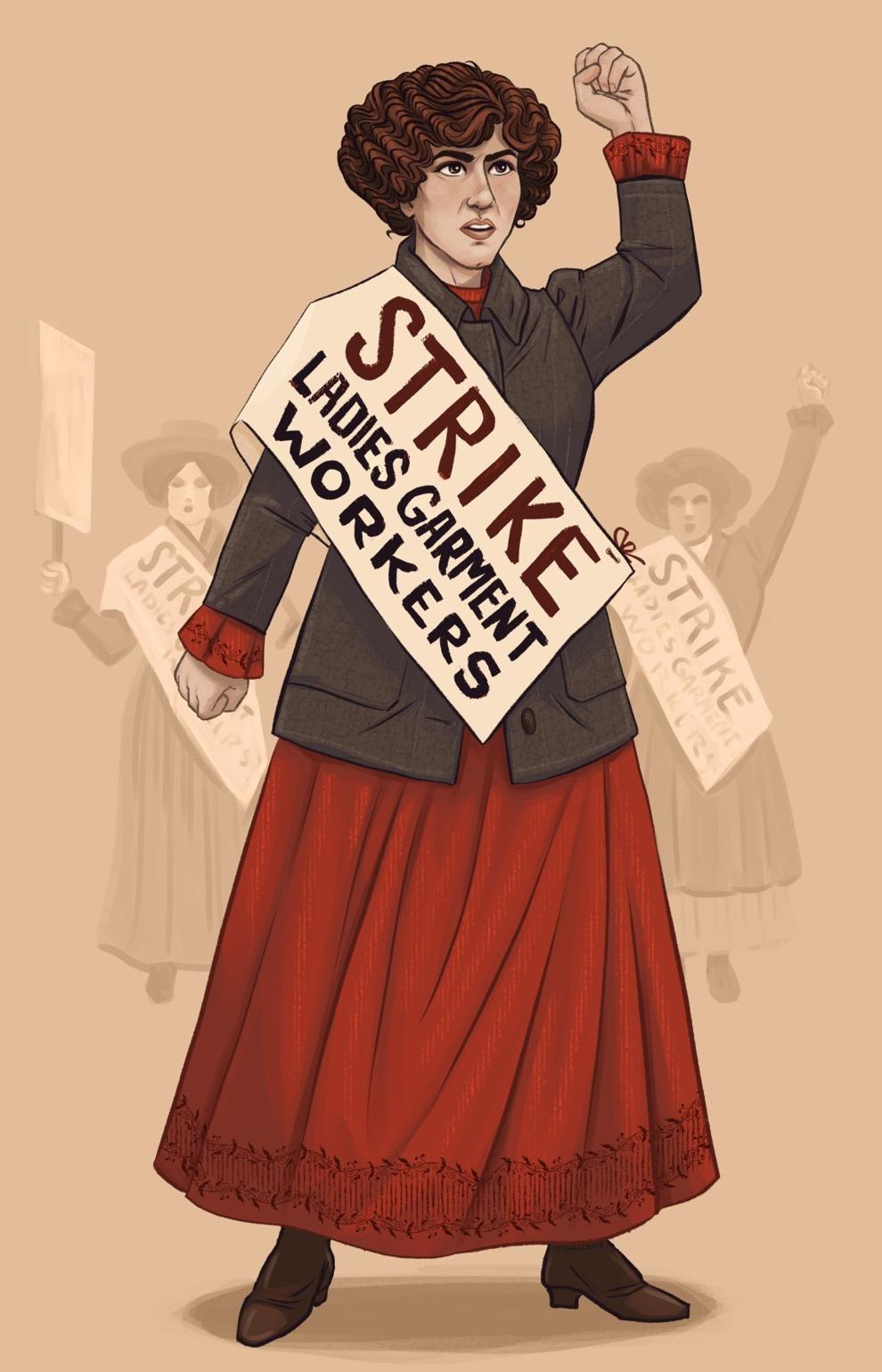 Fannie Sellins, 1872–1919, union organizer • Sellins moved to St. Louis after she married, but her husband died young, leaving her a widowed mother of four. She found work in a garment factory and discovered awful conditions, such as being locked into the facility every morning.
Sellins was instrumental in organizing Local #67 of the International Ladies' Garment Workers' Union and soon became its chief negotiator. After the Triangle Shirtwaist Factory fire in New York in 1911, Sellins represented more than 400 St. Louis garment workers who went on strike to demand a nine-hour workday — instead of 14 — as well as higher wages.
Her successful negotiation made national news, and in 1913 she moved to West Virginia to work with the United Mine Workers of America. In 1919 she continued her work in Pennsylvania. Beloved by union workers, she was also a target of anti-unionists and was arrested many times. Sellins was murdered at age 47 during a violent strike.
Female suffragists also weren't just sitting around. St. Louisans founded the first association in the country dedicated to suffrage. Following the famous Seneca Falls Convention (1848), which addressed women's rights in general, the Woman Suffrage Association of Missouri was created at the Mercantile Library in 1867. It held its first convention two years later, with Susan B. Anthony and Julia Ward Howe ("The Battle Hymn of the Republic") attending.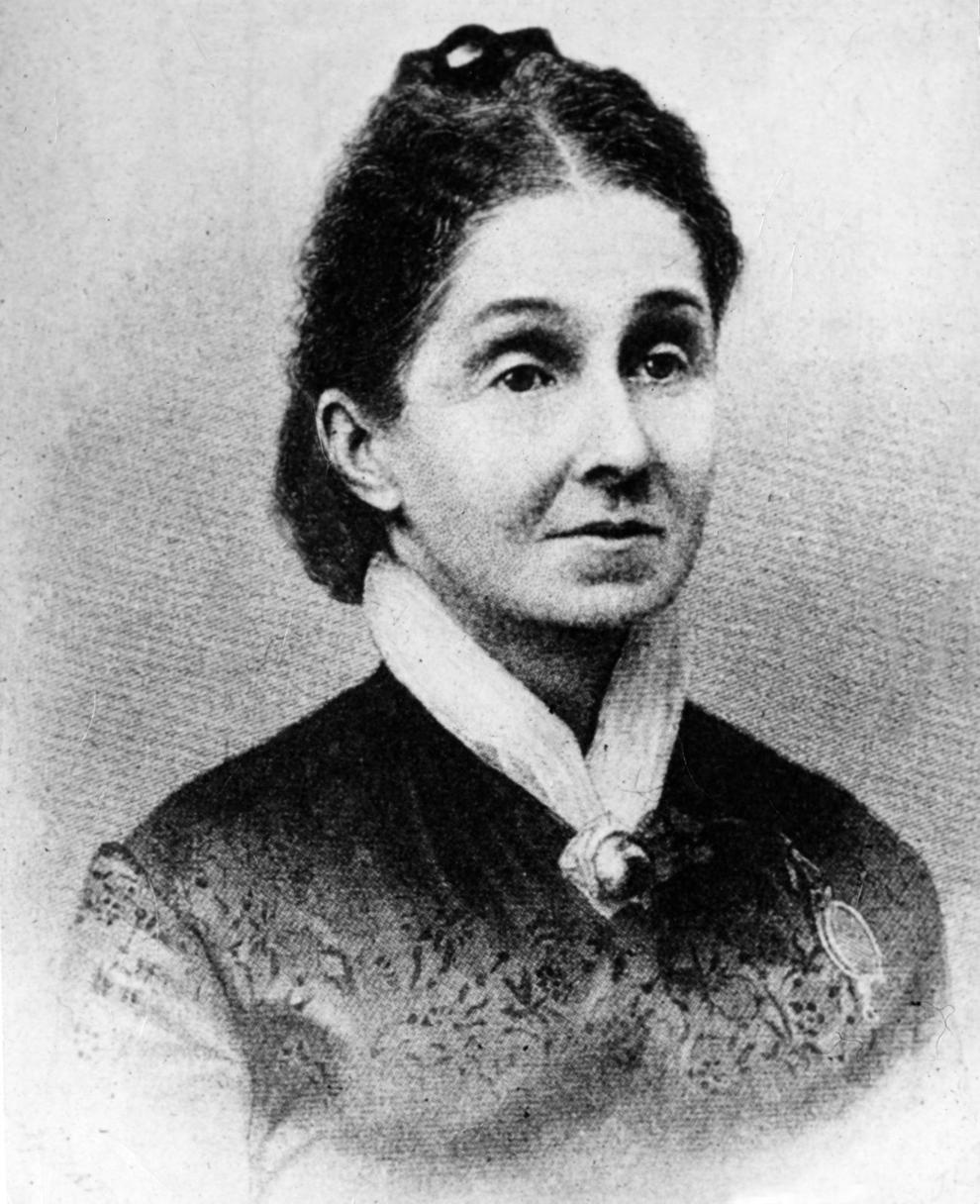 Virginia Minor was the group's first president, and five years later, she tried to register to vote and was refused.
Her case became a famous court battle going all the way to the U.S. Supreme Court, which ruled against her, declaring in 1875 that "citizenship did not necessarily confer the right of suffrage." Unfortunately, some states would later use the ruling to impose voting suppression laws. Minor's story alone is something every St. Louisan should know.
Soon after Minor's group formed, other regional and national suffrage associations started.
A major disagreement between two major national groups had centered on support of the 15th Amendment regarding voting rights for Black men. One group refused to support it because women weren't included, even though many of the women unhappy with the amendment, including Anthony and Elizabeth Cady Stanton, had fought for abolition. (Some suffragists would later play racial politics again to appeal to middle-class women to gain support for the cause.)
Keeping the different suffrage groups and players straight may require entire books. But in 1890 the two main national organizations joined forces to form the National American Women Suffrage Association, which would hold its last convention in St. Louis' Statler Hotel. It was March 1919, just a few months before Congress would pass the 19th Amendment and send it to states for ratification.
At the convention here, the association's president, Carrie Chapman Catt, was preparing for work after the amendment passed: She called on delegates to form a league of women voters.
St. Louisan and suffragist Edna Gellhorn would be the league's first vice president (she had declined the top job) and the Missouri league's president. As a national board member, she was the deciding vote to ensure that African American women were included in the group.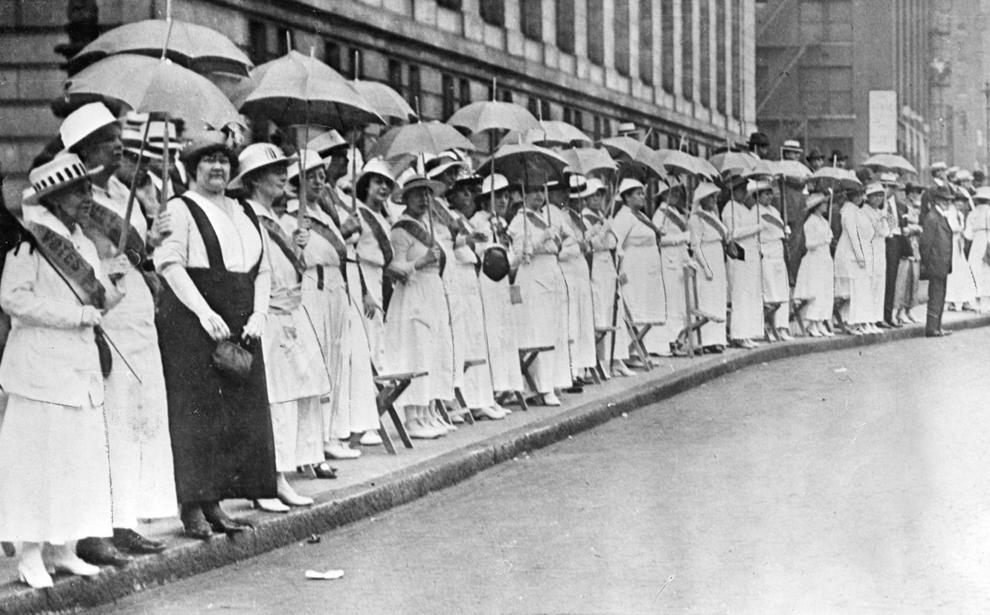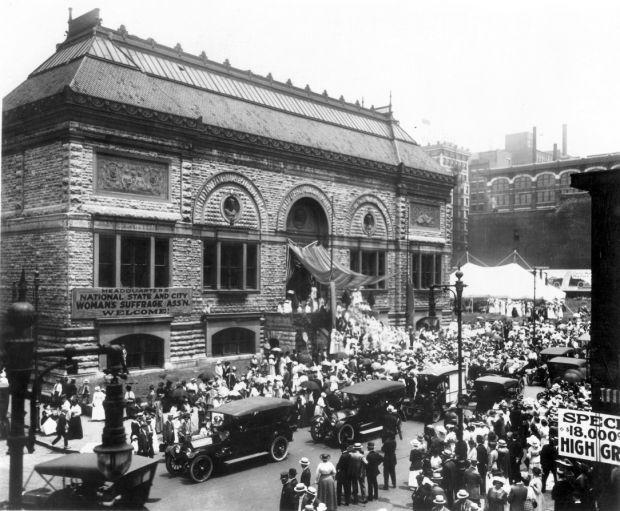 She had already played an important role in the famous Golden Lane protest in 1916, when thousands of suffragists in white dresses held yellow umbrellas and silently lined Locust Street as national Democratic delegates walked to their convention.
In one historic picture, she stands near Gov. Gardner as he gives Missouri's support to the 19th Amendment. Her finger even rests on his chair as if to show who really worked to make sure women had a right to vote.
The next year, one of the women who registered to vote was a former slave named Ebbie Tolbert, whose age was estimated at 113. She told the St. Louis Star and Times:
"The world isn't like it used to be, and it may take the women to make things better."
What "Beyond the Ballot: St. Louis and Suffrage" • When Aug. 1 through March 1, 2022; museum hours are 10 a.m.-5 p.m. Wednesday-Sunday, but reservations are required • Where Missouri History Museum, 5700 Lindell Boulevard, Forest Park • How much Free • More info mohistory.org/museum