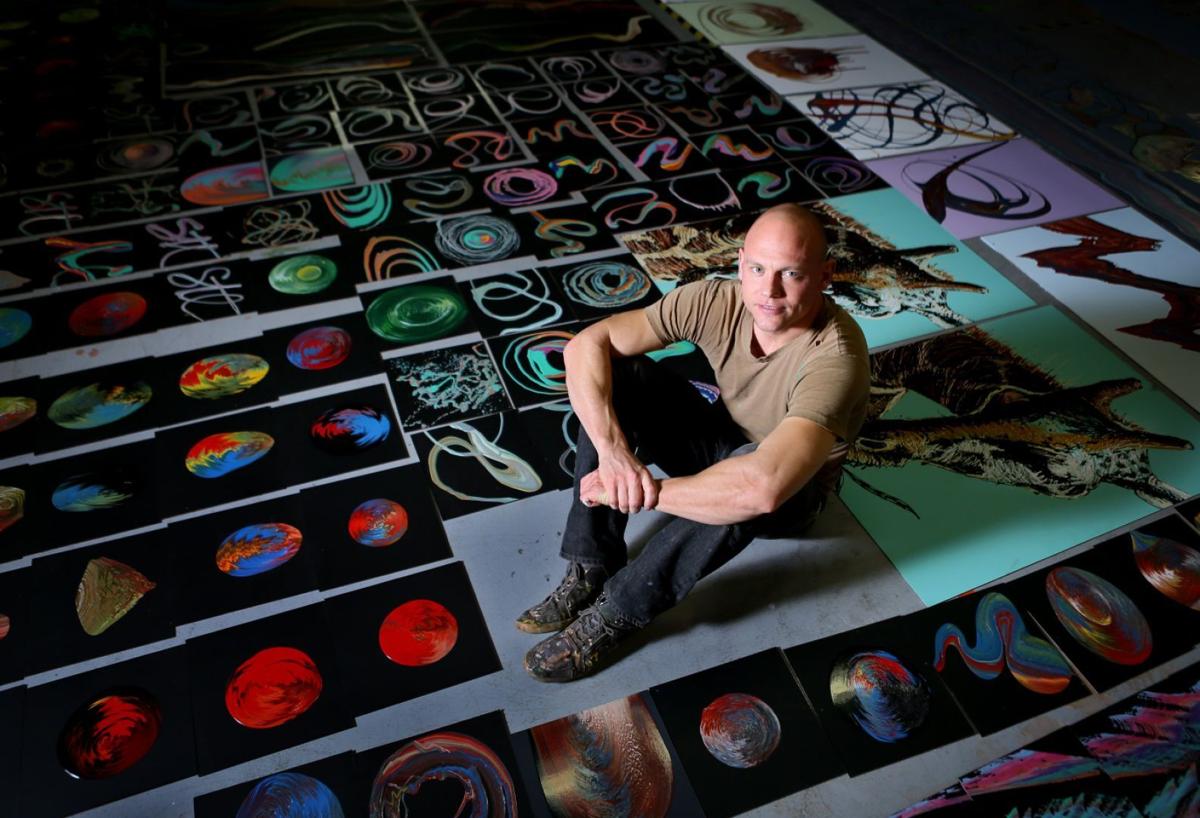 It's an Easter egg hunt for grownups: Zack Smithey, who spent months last year creating art and then gave it away on a finders-keepers basis, has another Easter Art Hunt in the works.
This year's edition will take place "all day, every day," Smithey says, throughout St. Louis city and county during Holy Week. It starts the day before Palm Sunday on March 19 and runs through March 26.
A total of 1,000 9 x 12 paintings, each numbered on the back in order of creation, will be hidden. "The first 304 pieces are portraits of historic figures. The next 500 pieces are abstract pieces from my music-inspired Vibrations series," says Smithey, who notes that he still has about 200 pieces to make. "I will be using some of the pieces in the Hunt to help raise money for local charities, non-profits and locally owned businesses, and the rest of the pieces will be hidden at random."
Smithey says he cleared his schedule for five months to work on the Easter Art Hunt, selling a few pieces for $100 each to help support the project. He posts pictures of his work on his Facebook page as it's completed.
If you find or buy a piece of Smithey's art, you can get it autographed on Saturday, March 26, at Blueberry Hill, 6504 Delmar Boulevard, starting at 3 p.m.. The artist suggests that would also be the best time and place for those who want to buy, sell or trade his work to get together.