Branch by branch, stone by stone, volunteers continue to literally uncover the names of people buried in historic Greenwood Cemetery in Hillsdale in north St. Louis County.
"It's history, it's a story that needs to be told, and we enjoy doing that," said Raphael Morris, 69, who spends most mornings clearing brush at the cemetery.
Several people buried in the cemetery were formerly enslaved and emancipated Jan. 11, 1865, in Missouri.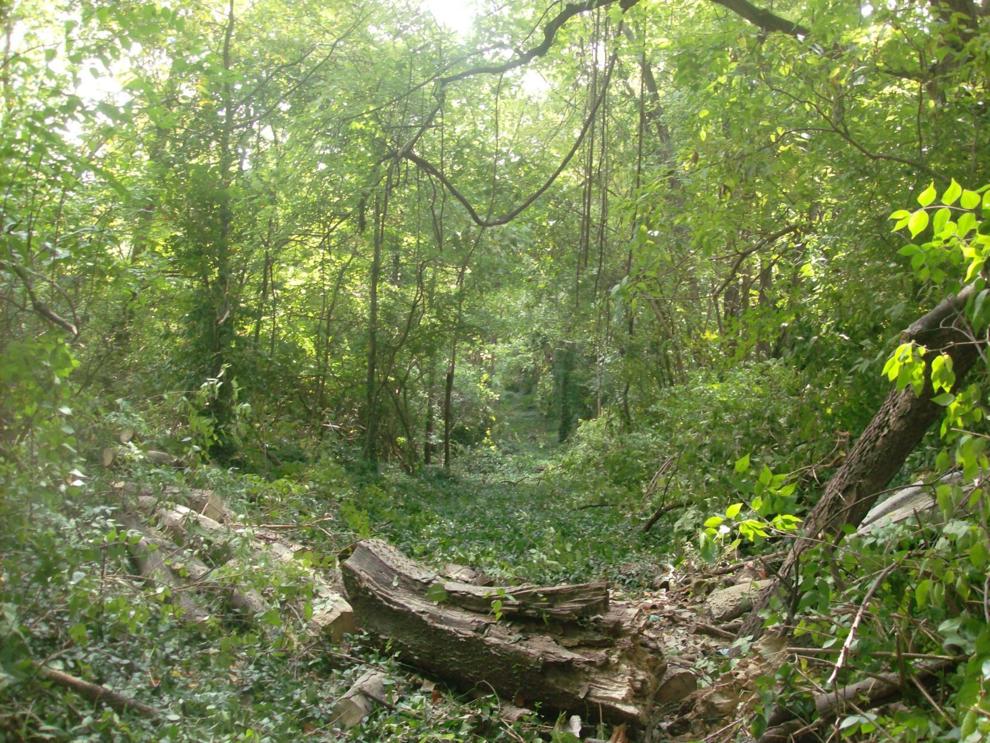 On Jan. 13, Morris' wife, Shelley, and Etta Daniels of the Greenwood Cemetery Preservation Association will give a presentation at the Missouri History Museum in honor of Missouri Emancipation Day, telling the stories of some of the people buried in the cemetery.
The talk is part of "Thursday Nights at the Museum," a series that includes an event focusing on "Wrestling at the Chase" (Jan. 20) and another on Harvey Milk (Jan. 27). The annual Martin Luther King Community Celebration is Jan. 15-17.
Raphael Morris estimates that a little more than half of the cemetery's 32 acres have been uncovered. In 2019, he came across the headstone for his great-grandmother Minnie Mitchell.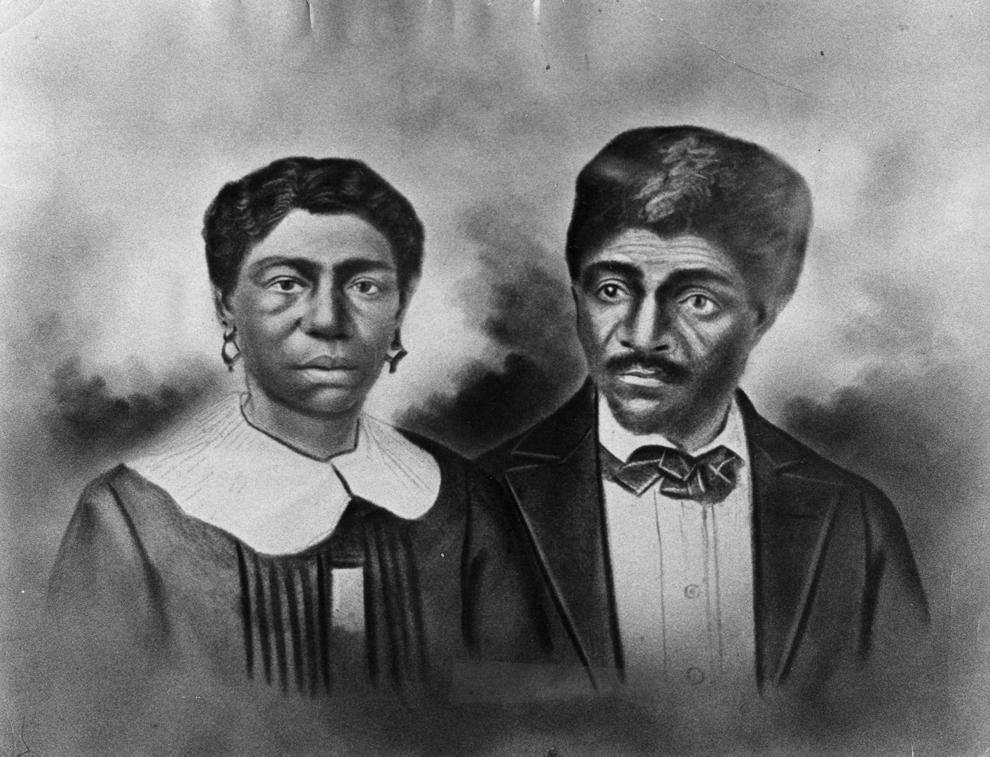 "You talk about being absolutely amazed," he said. "I was no more good the rest of the day. I was so overcome with emotion I couldn't continue to work."
He cleared her stone and took photographs.
Of course, not all the graves have headstones, and some that do exist are buried, illegible or are marked with initials or names painted onto or carved into rock or concrete.
The cemetery, formed in 1874, was the first commercial burial ground for African Americans in the area. It's the final resting place of about 50,000 people.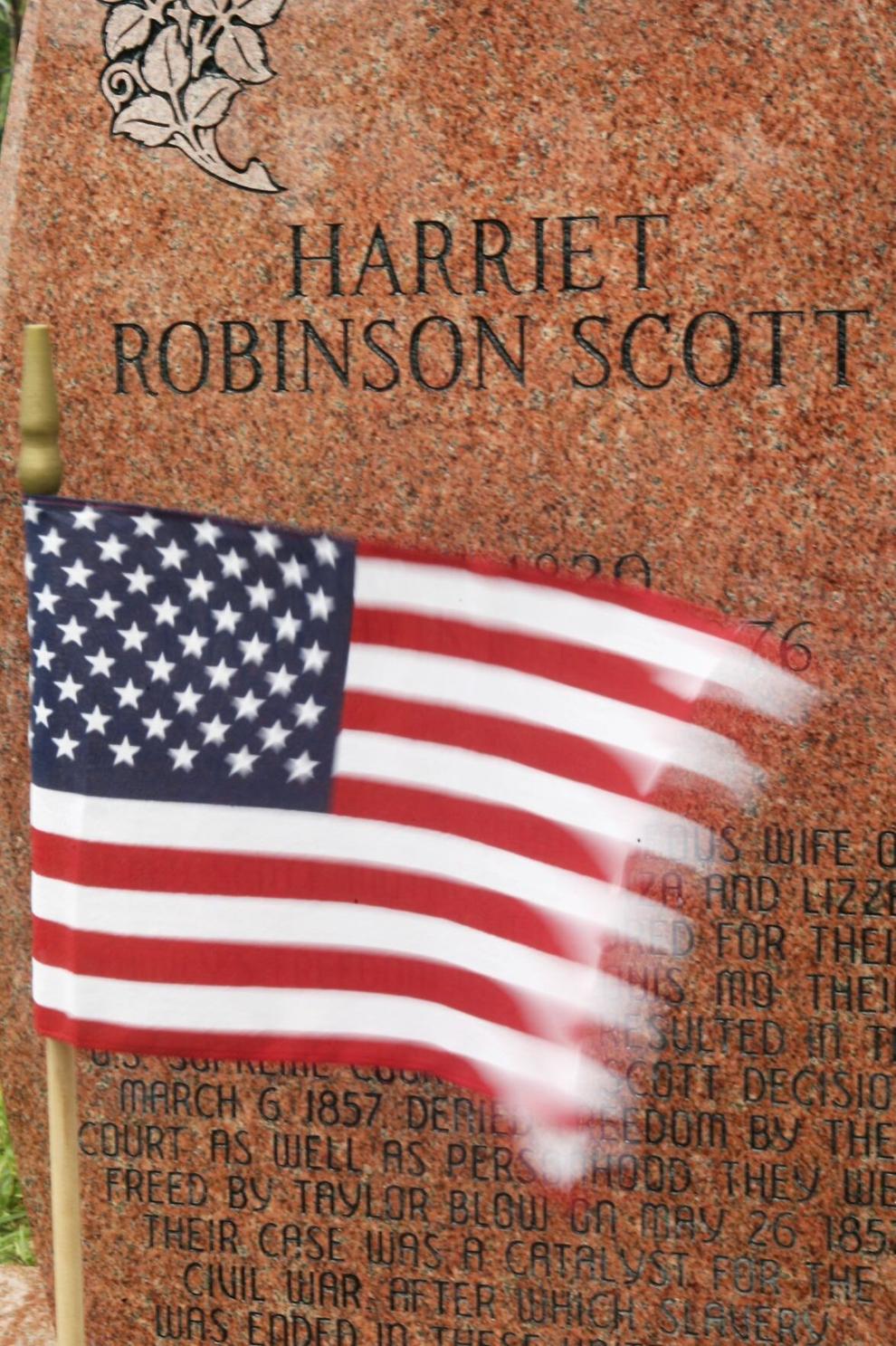 Harriet Robinson Scott, who sought emancipation along with her husband, Dred Scott, is buried there.
So is Lucy Delaney, whose mother sought and won emancipation in 1844. Delaney went on to become an author, activist and Masonic member.
Charlton Hunt Tandy, who was born free and raised money to help the emancipated enslaved people move west, is also buried there.
Daniels, of the preservation group, said emancipated people in St. Louis had an easier time getting along in their new lives than others emancipated outstate, partly because of established churches and other civic organizations that helped them.
"Those little bits and pieces came together at emancipation, and former slaves were sent out in to the world with some confidence and just some knowledge of systems in general," she said. "St. Louis needs to pat itself on the back for a lot of its history."
Greenwood Cemetery was owned by a family and then a group of business owners until the 1990s. Its last burial was in 1993, and the cemetery fell into disrepair.
Shelley and Raphael Morris both had relatives who were buried there. They got involved in its care about six years ago after seeing a news story about the cemetery's poor condition.
"When we first got involved, you could not see a headstone from the ground," Shelley Morris said. "The brush was over 20 feet tall. We're talking thick. Every time we came across a headstone, we would stand there in amazement."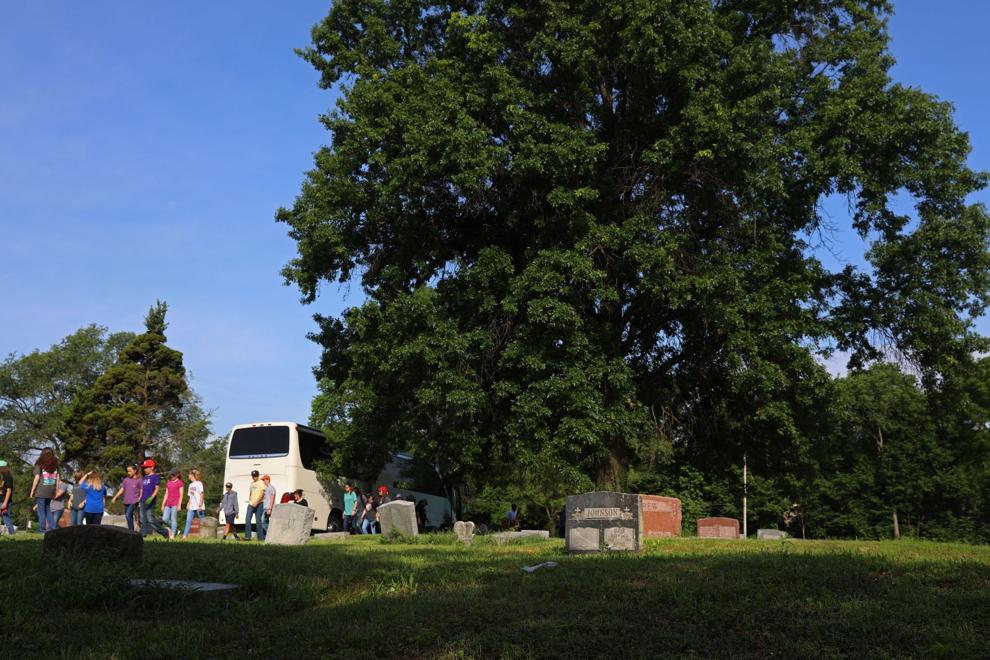 They both retired from their jobs to dedicate their time to the cemetery. They rely on groups of volunteer workers and donated equipment. As she spoke, Morris noted with a weary laugh that she was looking at about six lawn mowers resting for the winter in her own backyard.
The group regularly gets calls from people seeking their relatives' burial plots. The group met up with a man in his 80s who was raised by his grandmother, who had died in the 1940s. He had been unable to locate her grave but described its handmade headstone. Daniels knew exactly where the grave was and led him to it.
"He got on the phone and called his remaining siblings, who were in nursing homes," Morris recalled. "You could hear him say, 'I found her. I found her.'"
What "Voices From the Grave: Missouri Emancipation Day" • When 5:30-8 p.m. Jan. 13, presentation at 6:30 p.m. • Where Missouri History Museum, 5700 Lindell Boulevard, Forest Park • How much Free • MORE INFO mohistory.org/events/voices-from-the-grave