"Fire Shut Up in My Bones" earned critical acclaim in 2019 when it premiered as part of the Opera Theatre of St. Louis season. And now the opera, which marked the company's second collaboration with jazz and film composer Terence Blanchard, is set to open New York's Metropolitan Opera season on Sept. 27.
Inspired by a memoir tracing a Black man's traumatic youth, the opera is co-directed by James Robinson, who is artistic director of OTSL and guided the original production. With a score by Blanchard and a libretto by filmmaker and St. Louis native Kasi Lemmons, the Met production of "Fire Shut Up in My Bones" — which has undergone changes to accommodate a significantly larger stage — stands to enhance OTSL's already prominent status in the opera world.
"It's unobjectionable to say that the Metropolitan Opera is the largest and most important opera house not only, perhaps, in this country, but even in the world," says Andrew Jorgensen, general director of Opera Theatre.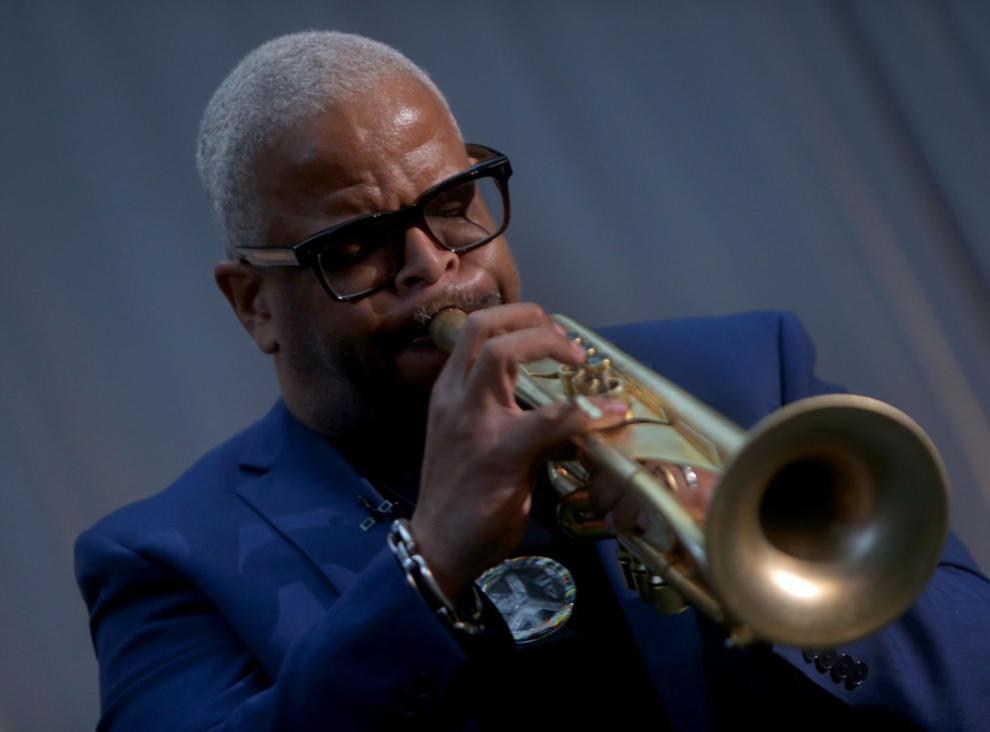 "But any time a work goes from (OTSL) to another major opera house," he says, "I think it's a validation that we have this exciting process of creating new work and of advancing the art form. And that people are paying attention and want to bring these works to their audiences in other parts of the country."
Heather Hunt-Ruddy, an Opera Theatre board member and head of national sales for Wells Fargo Advisors — a sponsor of the 2019 "Fire Shut Up in My Bones" production — described it as "a beautiful opera and an unusual opera. It's awesome that New York picked it up, and it's going to get a much wider audience there."
Blanchard's first opera, "Champion," based on the life of boxer Emile Griffith, premiered at OTSL in 2013 and was such a success that it was subsequently produced by other companies.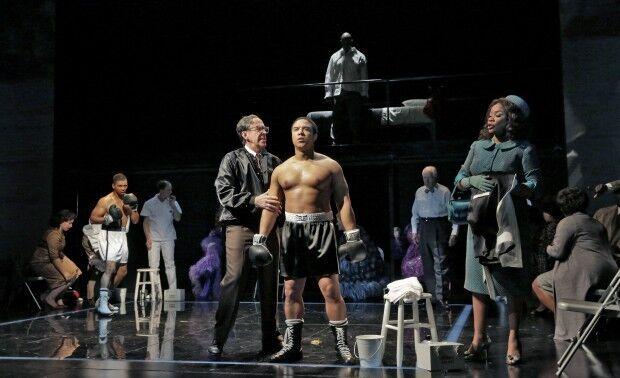 "I thought it would be unique to have an opera in jazz," says Gene Dobbs Bradford, president and CEO of Jazz St. Louis, which co-commissioned with OTSL both of Blanchard's operas.
"Once we finished with the first one, we started talking about another one," Bradford says. "And of the two, I think 'Fire' is actually the better opera. And the fact that it's going to be at the Met is a great testament to that."
Not only is "Fire Shut Up in My Bones" the first opera originated at Opera Theatre to be presented at the Metropolitan Opera, but it's also the first Met production of an opera by a Black composer.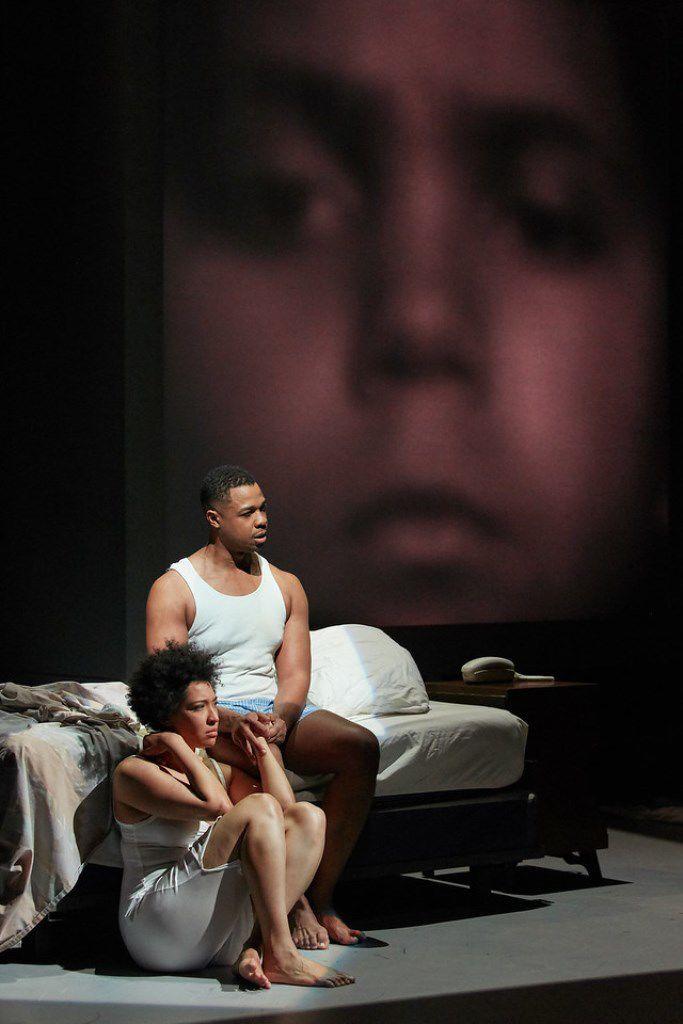 Blanchard says that creating the opera has "been an amazing journey that, sometimes, I don't even think I can put into words." On the other hand, he says, being the first Black composer to have an opera performed at the Met is "incredible and overwhelming and kind of sad at the same time.
"I know that I'm not the first African American person who was qualified to be (at the Met)," Blanchard says, citing William Grant Still, a prominent figure in the Harlem Renaissance, as just one example of a Black composer whose work merited such recognition.
"There's a certain type of responsibility to make sure that 'Fire Shut Up in My Bones' will be the best that it can be," Blanchard says.
The opera is based on a 2014 memoir of the same name by New York Times columnist Charles M. Blow, in which he describes coming of age in small-town rural Louisiana. The book chronicles his struggle with sexual abuse and racism. In a review, the Times praised the Opera Theatre production as a "subtly powerful work" in which "vocal lines flow from lyrical wistfulness to snappy declamations" and "dense big-band sonorities in the orchestra segue into lighter passages backed by a jazz rhythm section."
At the Metropolitan Opera, "Fire Shut Up in My Bones" is co-directed by Robinson and Camille A. Brown, who is also the production's choreographer. The two previously collaborated on the Met's 2019 production of "Porgy and Bess," which Robinson directed and Brown choreographed.
The Met production of "Fire Shut Up in My Bones" isn't quite the same as the Opera Theatre version, Robinson says.
"When we did it at Opera Theatre of St. Louis, it was an ensemble of about 12 people, with principal parts, and we had a small group of dancers — four or five," he says. "When the Met decided to do it, we — Kasi Lemmons and Terence Blanchard and I — thought it would be a good idea to expand it.
"So now there are 36 people in the chorus, there are 12 dancers and there are four actors," Robinson says. "The forces are larger. The Met stage is probably three times the size of the Opera Theatre stage. And the other thing is, Terence and Kasi have made some revisions to the piece. With all operas, there are tweaks to be made. So that was part of the process for getting this to the Metropolitan Opera."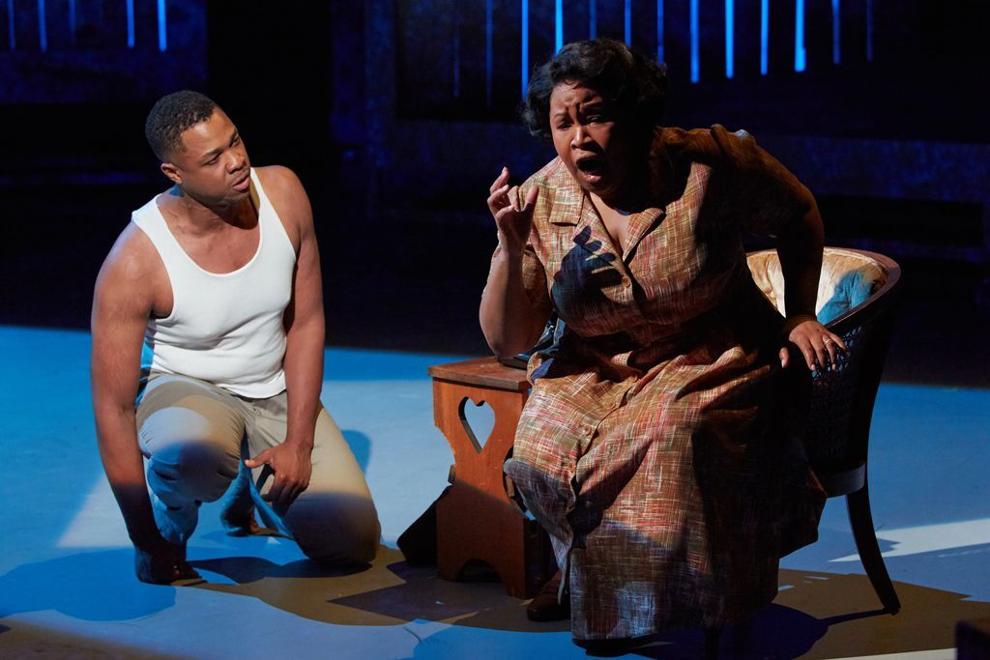 The Metropolitan Opera is co-producing "Fire Shut Up in My Bones" with LA Opera and Lyric Opera of Chicago, which also have the opera on their calendars. Opera Theatre of St. Louis is credited with commissioning the original production, with Jazz St. Louis as co-commissioner.
Jorgensen explains that the Metropolitan Opera licensed "the piece itself" from Opera Theatre of St. Louis, "and the co-production between Chicago, Los Angeles and New York is not about the work, but rather about the splitting of the financial costs of the new physical sets and costumes of the larger physical production that will play in those theaters.
"Everything that happens going forward is between the Met and their artists and the other theaters who are involved," he says.