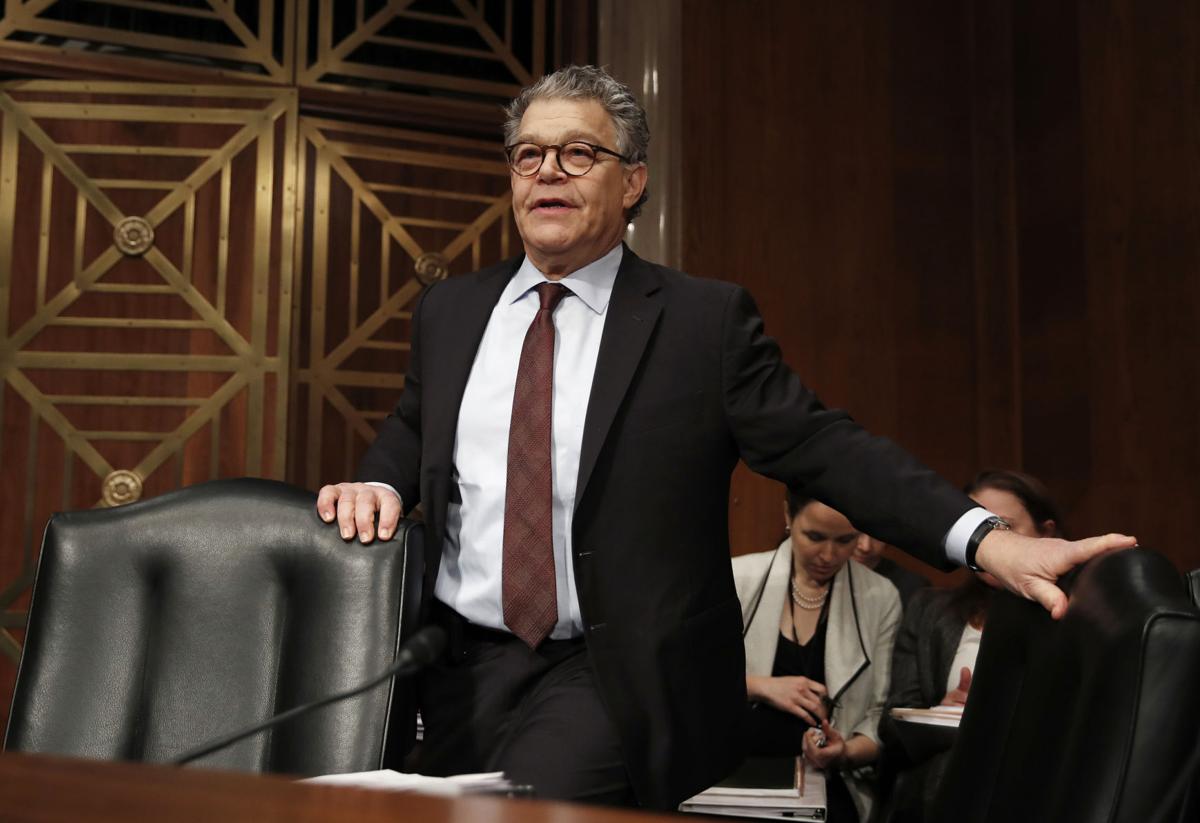 Call it a comeback if you want. But not (necessarily) a political one.
Al Franken has said that he's "keeping his options open" regarding running for office again. But that's not the focus of what he's doing now. Rather than hitting the campaign trail, he's hitting the road, combining his original profession, comedy, with his more recent one, being a twice-elected senator from Minnesota.
The result: "The Only Former U.S. Senator Currently on Tour Tour."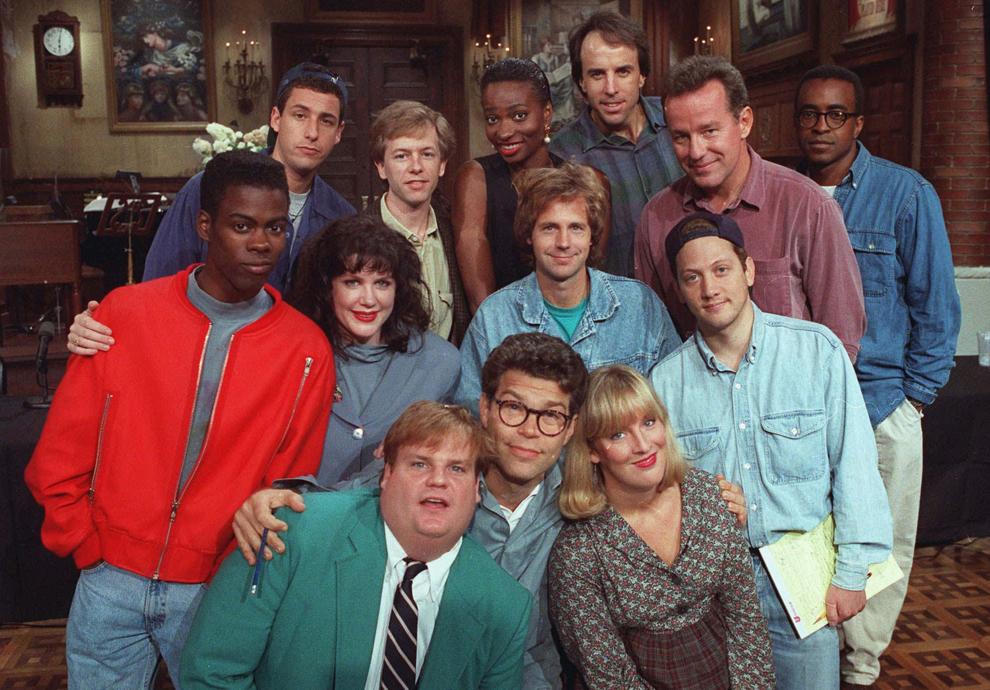 It's a variation on something he tried before the pandemic. In 2019 and early 2020, he was performing a show that was half comedy and half political commentary.
"It was during the election cycle," Franken says by phone from his home in New York City. "I had a podium. I had notes."
As the world began to open up again, he thought, "Well, why don't I actually try and just do stand-up?" he says. "And when I say 'just,' that's not demeaning stand-up. I have a lot of respect for the art form and had done a lot of stand-up back in the day with my partner, Tom Davis."
Franken and Davis, were a 1970s comedy team that was hired to write and perform along with the original cast of "Saturday Night Live." After leaving the show in 1980, Franken returned to SNL in '85 to create such running bits as "Daily Affirmations With Stuart Smalley" and "The Al Franken Decade."
He never let go of his passion for politics, though — Franken majored in poli-sci at Harvard, where he graduated cum laude — and went on to combine political observations with razor-edged satire in bestselling books such as "Rush Limbaugh Is a Big Fat Idiot and Other Observations" and "Lies and the Lying Liars Who Tell Them: A Fair and Balanced Look at the Right." He also hosted a radio show for several years on the fledgling Air America network.
Eventually, Franken took a serious run at politics and was elected to the Senate in 2008 — winning by a scant 312 votes after a long recount process. He was reelected in 2014 by a considerable margin.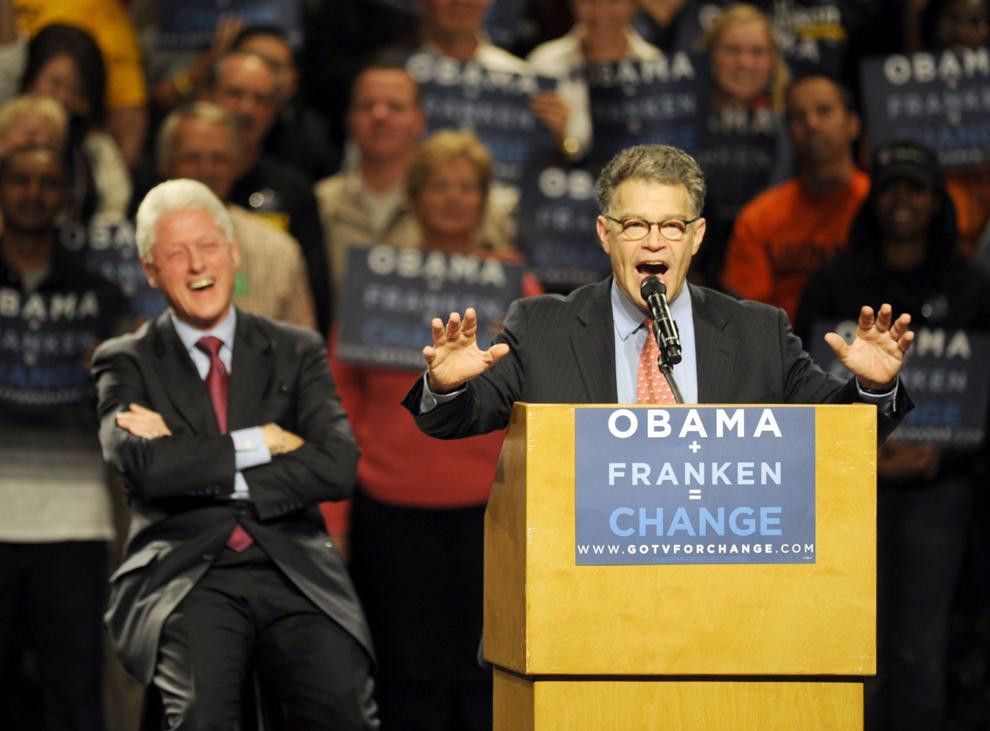 During his time in the Senate — especially during his first term — Franken was encouraged by his staff to mute his humor so as not to distract from the fact that he took his job seriously. In his 2017 book, "Al Franken: Giant of the Senate," he wrote about having to put his funny ideas through a staff "dehumorizer."
"That's kind of a leitmotif in the show," Franken says. "At least the stuff about the Senate."
The show, he says, is not just a rehash of "Giant" but comments on many other things. His time in the Senate, though, does figure prominently, especially his interactions with Texas Sen. Ted Cruz.
"I like Ted Cruz more than most of my colleagues like Ted Cruz," Franken famously wrote in "Giant." "And I hate Ted Cruz."
Just prior to Franken's interview with the Post-Dispatch, Cruz had gone on Twitter to accuse "Sesame Street" character Big Bird of disseminating "government propaganda … for your 5 year old!"
Franken tweeted back: "Gotta give Ted Cruz credit! After complaining that Big Bird is brainwashing 5-yr-olds to get vax'ed, he persuaded Paw Patrol to do an episode where Rubble and Skye use ivermectin as a dewormer."
Gotta give Ted Cruz credit! After complaining that Big Bird is brainwashing 5-yr-olds to get vax'ed, he persuaded Paw Patrol to do an episode where Rubble and Skye use ivermectin as a dewormer.

— Al Franken (@alfranken) November 9, 2021
"I'm a grandpa," Franken says, explaining how he can confidently dish out "Paw Patrol" references.
In fact, Franken and his wife, Franni, recently moved to New York to be closer to two of their grandchildren. They split time between there, Minnesota and Los Angeles, where they also have grandchildren.
Franken, of course, resigned from the Senate in 2018, after several women accused him of inappropriate behavior during photo ops — accusations that he has vigorously denied. In what many now regard as a rush to judgment, he was pressured to resign by Senate colleagues, nine of whom have since apologized to him.
"All agree that I should have had due process, which is what I was asking for," Franken says. "(Former North Dakota Sen.) Heidi Heitkamp said, 'I knew it was wrong when I did it.' And you don't have former senators say stuff like that.
Asked what he misses most about his old job, Franken says: "I miss my staff. And I miss the work that we did. We did a lot of great stuff," he adds, citing, among other things, his bill (which passed and was signed) funding a study to gauge the benefits of service dogs to veterans with PTSD.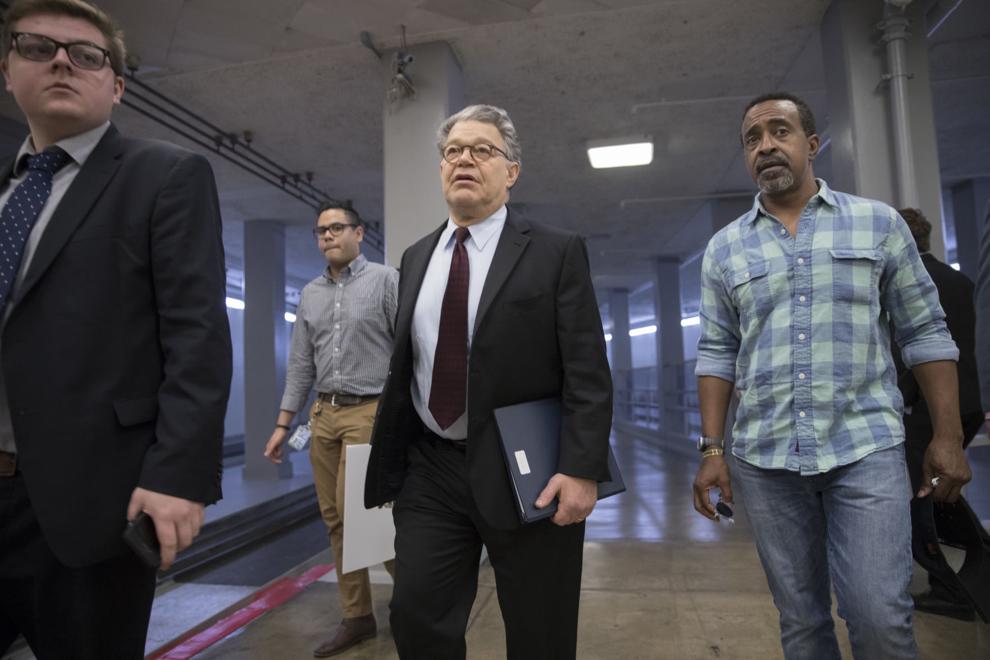 As for his well-known ability to grill witnesses at committee hearings, Franken advises his former colleagues "to listen. That was part of what I did," he says. "I mean, obviously, be prepared and read the material, but I keep telling them that the witnesses give you stuff. For example, (Supreme Court Justice Neil) Gorsuch and the frozen trucker." (You might have to look it up.) "I remember thinking, 'Uh-oh, he really has a problem with this one.' I told my counsel, 'Let's go, let's do that.' And (Gorsuch) looked terrible. He looked bad on that one."
Though Franken is always ready and willing to talk policy, his current tour is all about bringing the funny. It's something he's always known how to do, and he has 15 Emmys, among other awards and accolades that prove it.
Despite the often grim tenor of the times, he concludes with a big laugh, "The show won't bum you out."
What "Al Franken: The Only Former U.S. Senator Currently on Tour Tour" • When 7:30 p.m. Nov. 21 • Where Sheldon Concert Hall & Art Galleries, 3648 Washington Boulevard • How much Sold out; proof of COVID-19 vaccination or negative test required • More info 314-534-1111; metrotix.com